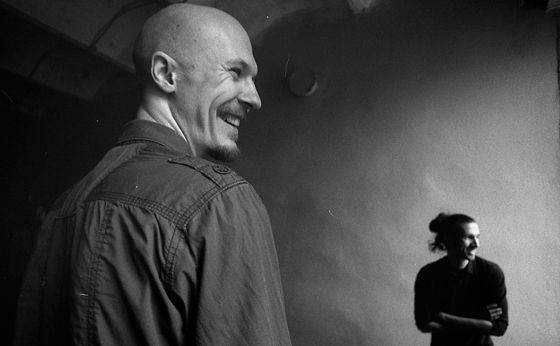 New Noise is bringing, Long Arm, one of the heavy weights in the contemporary electronic jazz scene, over to China for the first time to play live sets in Beijing (Yugong Yishan), Shanghai (JZ Festival), Hangzhou (LINEOUT)and Shenzhen (OCT-LOFT Jazz Festival). The talented multi-instrumentalist /producer from St. Petersburg is well known for his melancholic jazz-infused electronic music and creating a surreal atmosphere with highly textural sounds.
Long Arm is often compared with his contemporary Flying Lotus, both mixing elements of jazz, hip hop and electronic music and transcending any genrye. Long Arm will show us his craftsmanship with the use of different synths and other acoustic instruments mixed live while being backed up by the exquisite flow of drummer Ruslan Gadzhimuradov.
Long Arm took up music when he was a kid. In music school he studied how to play piano. He was really impressed by a DJ's perfomance on one of the music channels when he saw it for the first time. It was difficult to get a turntable back then, so Long Arm and his friend started making them from old soviet phonographs/record players and collecting vintage vinyl records. Long Arm devoted all his free time to listening to those records. He spent his university years writing his own tracks, playing in various bands and participating in different projects. After his graduation he began working in Intelligent genre. His lifelong passion for jazz influenced his whole music style.
Long Arm is the musician and resident of german label Project Mooncircle.
His debut LP called "The Branches" and compilation of remixes and b-sides, called "Organic" EP were released on Project Mooncircle in 2011. Releases have received good support, and compositions have been noticed in a mixes by Hidden Orchestra (Tru Thoughts label, UK)
http://www.parisdjs.com/index.php/post/Hidden-Orchestra-Flight-Mixtape , Gilles Peterson (BBC Radio 1, "All Winners Show")
http://www.bbc.co.uk/programmes/b012ql68 and etc.
His recent work "Kellion / The Stories Of A Young Boy" has been also released on Project Mooncircle in May 2015.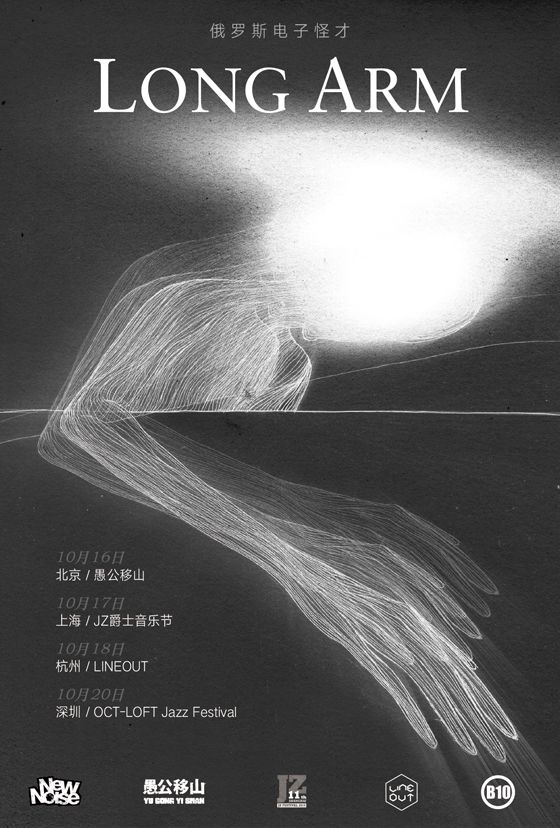 Start:

Tickets:

Rmb 100 (door) / 80 (presale)