The fastest guitarist shredding in the world!
The player of the devil's quad guitar!
Butterfly works on both hands!
The most legendary six strings in the history of Heavy Metal!
Known in China as the Shadowless Hands,
He is Michael Angelo!
Angelo is coming back to China on the August 29th 2014 for an even faster, heavier night of rock!
Michael Angelo, known as the man with fastest fingers on guitar in the world is basically a machine under human skin. With his hands and arms spinning, rocketing and roller-coasting the guitar, Angelo dims the light for all others and triumph in his usual unique fashion.
Line-up:
Li Yue – champion of national guitar competition
Yang Li – third place winner of national guitar competition
Heavy Duty – new generation of metal
641 – solid force of metal/hardcore
ANGELO – rock and shred you all with shadowless hands
Michael Angelo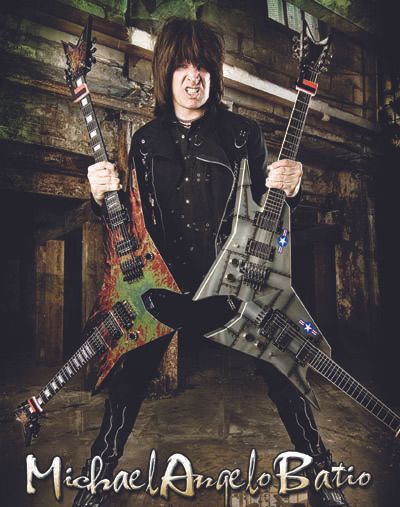 Tickets online: http://www.douban.com/event/22110338/
Start:

Tickets:

Rmb 180 (VIP | signature + photo + poster) / 150 (door) / 120 (presale | on a first-come-first-serve-basis)