Chicago, one of the world's grandest metropolitan cities, is not only renowned for its world class Symphony Orchestra and museums, it is also known for its high quality and super active community Jazz Bands. Viking Jazz Band from H-F High School is one of them.
Viking Jazz Band have a tradition of international touring and have visited and performed in countries including Austria, Germany, Switzerland, Belgium, France, Finland, Denmark, Norway, Sweden, Former Soviet Union, Ireland, Great Britain and Spain. Their performances are highly acclaimed and welcomed.
Viking Jazz Band has prepared a repertoire of classic American Jazz music for its first China tour, including music by George Gershwin, Mary Lou Williams and Gordon Goodwin. Viking Jazz Band looks forward to presenting Chicago Jazz in Beijing and look forward to meeting you.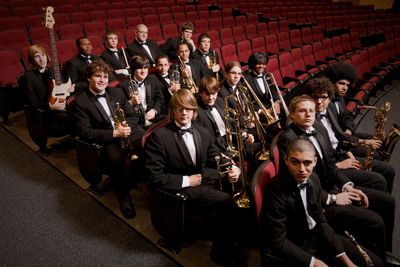 Start:

Tickets:

Free Entry!