Mention the city of Wuhan, we will think of a few key words: hot noodles, cold winter heat, college students and more.
In this city, there is a ballad here to read the university, through the study in this acquaintance, where they are thought to see, into a touch of another note. They are the landlord's cat. The landlord of the cat – the two combinations by the magical lead singer Wang Xinyi and learn the tax guitarist Wu Pei ling composition.
Landlord cat 2017 four seasons tour "hot summer" articles, is the "spring wine articles", the landlord's cat in the summer and we meet, singing, playing, is the last journey to continue, is the growth of spring wine.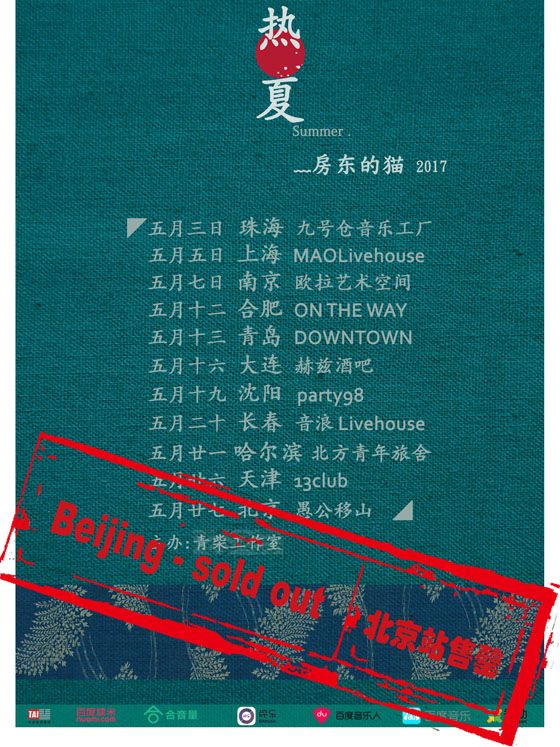 Start:

20:30

Tickets:

Sold out