YUGONGYISHAN, a Beijing classsssic!
YugongYishan is : a chinese proverb about a foolish man who wants to remove a mountain and who succeeds in it!
Yugongyishan from 2004 to 2007: was a tiny live house located in a parking lot accross the Worker's stadium in Beijing, capital city! The venue was awarded best live house by That's Beijing in 2005, 2006, 2007. It's been a platform for local and international bands and party labels in an area predominated by mega discos and green lasers.
In july 2007 the bulldozers of the forthcoming Olympics have rolled over the place and torned it down. We had a big demollition celebration that night where everybody was dancing on the ruins!
In september 2007: Yugongyishan rose from its ashes and celebrated its re opening in a much bigger place right in the heart of Dongcheng district. Now located in former Ruifu lounge (Pingan Avenue) in the beautifull courtyard of Duanqirui governement and after a big face lift , the venue now owns a 500 m2 surface,a 500 to 700 people capacity, a 5 meters wide stage and a brand new sound system (meyer sound).
Yugongyishan is ready to rock!!
YUGONG YISHAN CONCERTS AND EVENTS

(

extracts)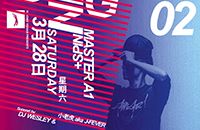 2015-3-28 Saturday 
 SHING02 & SPIN MASTER A-1
Support by DJ WESLEY & aka J-FEVER
2015-3-27 Friday
I AM STILL HERE IN DELHI TONIGHT – 2015 HANGGAI SPRING CONCERT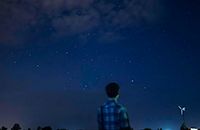 2015-3-26 Thursday
BELARUSIAN POST ROCK BAND THE LAST SIGHS OF THE WIND
2015-3-21 Saturday 
JUE | Music + Art Presents:
YOZOH
Guest: WANG SHENGNAN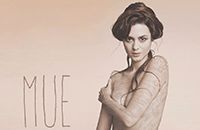 2015-3-20 Friday
JUE | Music + Art Presents:
EMILIE SIMON [France]
Guest:Mademoiselle et son Orchestre
2015-3-19 Thursday
DIRECT FROM CHICAGO
BLUES HARMONICA WIZARD
MATTHEW SKOLLER AND HIS BAND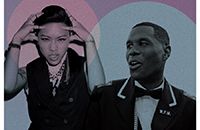 2015-3-17 Tuesday
JUE | Music + Art Presents:
JAY ELECTRONICA + MISS KO
Support by IRON MIC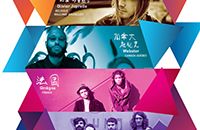 3月15日 Sunday
"Mars en Folie" 2015
ADIEU GARY COOPER [Switzerland] / GINKGOA [France] / OLIVIER JUPRELLE [Belgium, the Wallonia-Brussels Delegation] / WEBSTER [Canada / Québec]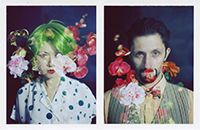 2015-3-14 Saturday
GEMINI NEW ALBUM ME TOO RELEASE TOUR 2015 – BEIJING
2015-3-13 Friday
JUE | Music + Art x Genjing Records Present
PRIMITIVE CALCULATORS
Guests:SUBS / BIRDSTRIKING
2015-3-12 Thursday
Malawi Reggae Band MAFILIKA 2015 China Tour – Beijing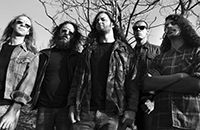 2015-3-11 Wednesday
The Golden Era of American Thrash Metal reborn
Amercian Thrash Metal bringer WARBRINGER live in Beijing
Guest: HEAVY DUTY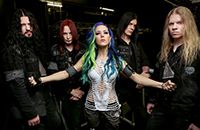 2015-3-10 Tuesday
ARCH ENEMY [Sweden] CHINA TOUR 2015 – BEIJING
2015-3-7  Saturday
【US】 BEIJING THUG LIFE BROTHERS 2015 CHINESE NEW YEAR PARTY
LONG JIN / DRUNKARD / MEGA SOUL / PAINTED SKIN / ARMY OF JADE KIRIN / BEIJING THUG BROTHERHOOD
2015-3-6 Friday
ADEPT CHINA TOUR – BEIJING
Guest bands: INH + ICE MOON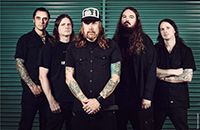 2015-2-7 Saturday
AT THE GATES
Death Metal God of War claims their tremendous victory with 《At War with Reality》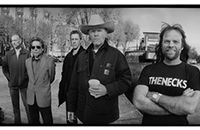 2015-2-4 Wednesday
A Pre-JUE | MUSIC + ART Performance with SWANS
2015-1-31 Saturday
IZ
Warm up: MEKROP
Special guests: Li Jianhong / Li Tieqiao
2015-1-30 Friday
TIPPA IRIE [UK All Star] 
BLOOD DUNZA / HEAVY HONG KONG / ULTIMATE BAND CREW / MC WEBBER AKA RADDAM RAS / OSHI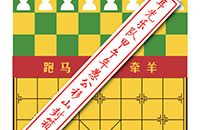 2015-1-24 Saturday
SLAP
2015-1-22 Thursday
SOUNDSYLVANIA [US]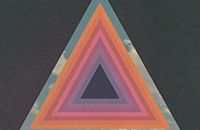 2015-1-20 Tuesday
ELECTRO ARTIST TYCHO ON "AWAKE" CHINA TOUR
 Guest: EMPTY SPACE ON A CHESSBOARD [ Taiwan]
2015-1-16 Friday
GONE ARE FRIENDS, HUA ZHOU BEIJING CONCERT
2015-1-10 Saturday
NINE TREASURES NEW EP RELEASE CONCERT
2015-1-2 Friday
BACK TO 88
2014-12-31 Wednesday
GOLDEN AGE
2014-2015 NEW YEAR'S EVE PARTY BEIJING x LOSTMUSIC
隔壁团 / MONSTER KAR / CASTTELLE / IS / SNAPLINE / DREAM DRUG
2014-12-27 Saturday
MODERNSKY 17TH ANNIVERSARY PARTY
ALL ARTISTS FROM MODERNSKY
2014-12-26 Friday
P.K.14 BJ&SH CLASSIC VINYL RELEASE PARTY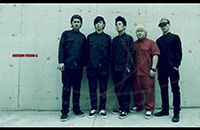 2014-12-20 Saturday
【US】OUR FESTIVALS – BEIJING THUG LIFE BROTHERS THE END OF 2014 NIGHT OF HEAVY MUSICS
 FENG TIAN / EGO FALL / MEGA SOUL / SUFFOCATED / ARMY OF JADE KIRIN / NUCLEAR FUSION-G / SCAR CONSTITUTION /  BEIJING THUG BROTHERHOOD
2014-12-17 Wednesday
HUUN HUUR TU [ Tuva]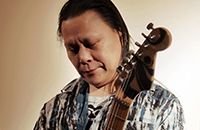 2014-12-24 Sunday 
SOUND OF ZITHER IN THE MOUNTAIN – XIE SI 2014 NATIONAL TOUR BEIJING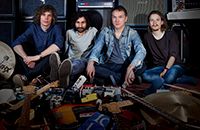 2014-12-13 Saturday
NEW NOISE FIFTH ANNIVERSARY BEIJING
WANG WEN / GLOW CURVE  / PG.LOST [ Sweden]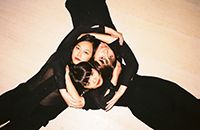 12月12日 Friday 星期五
NOVA HEART – SELF-TITLED DEBUT ALBUM RELEASE TOUR
Guest bands:WHAI / THE BIG WAVE
2014-12-7 Sunday
THE FALLACY NEW ALBUM <DEBRIS> RELEASE TOUR – BEIJING
Guest bands:SNAPLINE / MR. GRACELESS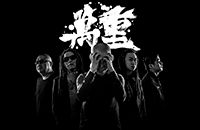 2014-12-6 Saturday
MEGA SOUL NEW ALBUM RELEASE CONCERT
Guests:SCAR CONSTITUTION / FENG TIAN
2014-12-5 Friday 
New Millennium King of Death/Thrash Metal
American Extreme Metal Legion REVOCATION Live in Beijing
Guest bands: Hydrocyanic / CRACK / ABNORMAL INFECTED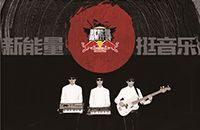 REDBULL NEW ENERGY PROJECT    NEW MUSIC ENERGY
2014-12-4 Thursday – THE BIG WAVE
2014-12-11 Thursday – MOSI
2014-12-18 Thursday – TOP FLOOR CIRCUS
                                                      2014-12-25 Thursday – THE BIG WAVE
2014-12-3 Wednesday 
LIRON MAN HANDPAN LIVE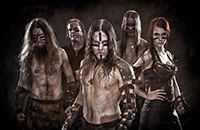 2014-11-30 Sunday
Finnish Viking/Folk Metal Warrior  Winter legion ENSIFERUM Battle in CHINA
2014-11- 26th – 29th
DONGDONG MUSIC FESTIVAL VOL. 2
2014-11-23 Sunday
my little airport HOW TO WIN YOUR HEART 2014 CHINA TOUR – BEIJING
2014-11-22 Saturday
SWEATING – MUMA 15TH ANNIVERSARY
2014-11-21 Friday
BILL CALLAHAN CHINA TOUR – BEIJING
Support:BIAN YUAN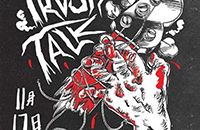 2014-11-17 Monday
Converse Rubber tracks live TRASH TALK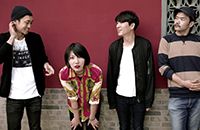 2014-11-15 Saturday
PRESENT IS THE BEST PERSENT —— DABANG NATIONAL TOUR 2014 IN BEIJING
2014-11-8 Saturday
SUPER VC
2014-11-7 Friday
FAITHFULLY, TO THE SUN – NEEMAH LIVE
2014-11-4 Tuesday 
<VOYAGER> – MICHAELA RABITSCH & ROBERT PAWLIK QUARTET [Austria]
2014-11-1 Saturday 
DAYDREAMER <WAN XIANG> CHINA TOUR – BEIJING
Guest: PERPETUAL MOTION MACHINE

2014-10-25 Saturday
SINOTRONICS (formerly Metrowaves / pangbianr) presents:
BEIJING ELECTRONIC MUSIC ENCOUNTER III

2014-10-21 Tuesday 星期二
BEIJING PART, 10TH ANNIVERSARY OF JZ FESTIVAL 2014
MARCUS MILLER: Low End Theory

2014-10-20 Monday
BEIJING PART, 10TH ANNIVERSARY OF JZ FESTIVAL 2014
SNARKY PUPPY: A Different Kind of Musical Animal

2014-10-19 Sunday
BEIJING PART, 10TH ANNIVERSARY OF JZ FESTIVAL 2014
JOJO MAYER & NERVE 2014 " THE DISTANCE BETWEEN 0 & 1″

2014-10-18 Saturday
The Goethe-Institut China presents the German band
TOCOTRONIC

2014-10-17 Friday
MONO CHINA TOUR OCTOBER 2014 BEIJING

2014-10-2 Thursday
 XIBAN "PLAY WITHIN A PLAY" SPECIAL LIVE IN BEIJING
AND DEBUT RELEASE OF THEIR NEW DOUBLE LIMITED ALBUM
<POWDER OF FIVE> and <TAIPING YOU XIANG>
Storytelling: CHENG PAVILION

2014-9-30 Tuesday
 MUMIY TROLL [Russia]

2014-9-26 Friday
ICELANDIC BAND BANG GANG 2014 'FOREVER NOW'CHINA TOUR BEIJING

2014-9-20 Saturday
 10 YEARS YUGONG YISHAN + 7 YEARS MAYBE MARS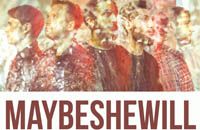 2014-9-19 Friday
New Noise Proudly Presents:
 MAYBESHEWILL FAIR YOUTH CHINA TOUR 2014 – BEIJING

2014-9-17 Wednesday
SPLIT WORKS presents:
MOONFACE

2014-9-12 Friday
 Sennheiser presents:
 THE SYNDICATE'S 10TH BIRTHDAY FEATURING FRICTION
DJs:FRICTION / BLACKIE / KAY C / DONKEY TONK / CLIR / ELEMENTAL / CHOLE+ MC CRASH

2014-9-7 Sunday
 ELECTRIC CITY: NOVE HEART & THE CAIROS: NOVA HEART SINGLES RELEASE PARTY

2014-9-6 Saturday
SUBS —— 1+1+10+11=?

2014-9-4 Thursday
 New Noise Proudly Presents:
 Japanese Instrumental Band TOE

2014-8-22 Friday
MATT DUKE

2014-8-9 Saturday
 D.O.G. LABEL TWO YEARS ANNIVERSARY PARTY
BIANYUAN / CASINO DEMON / DABANG / SNAPLINE / SECRET CLUB / HEAT MARK

2014-7-20 Sunday
Meiwenti and Yugongyishan proudly present:
 UK Ragga Jungle MC Champion TOP CAT with selector DON CAESAR

2014-7-11 Friday
MARTIN FENG & BAND

2014-7-10 Thursday
 THE WORLD UNDERGROUND
 China sneak peek w/ SUBS, CHUI WAN, RESIDENCE A, DIDERS, STOLEN

2014-6-28 Saturday
 WHERE ARE YOU GOING?
 MR. SEA TURTLE CHINA TOUR 2014 – BEIJING

2014-6-21 Saturday
 THREE QUARTER LULLABY (was: SUGAR PLUM FERRY)
「HOMETOWN OF GLITTER」THE SECOND TOUR IN CHINA MAINLAND
Guest:PENTATONIC

2014-6-20 Friday
WANG WEN

2014-6-18 Wednesday
 IAM, THE PRIDE OF FRENCH HIP HOP,
FROM MARSEILLE TO CHEOPS'S PYRAMIDS TO THE MIDDLE KINGDOM

2014-6-14 Saturday
 SUPERMARKET NEW ALBUM BLACKECLIPSE RELEASE CONCERT

2014-6-13 Friday
 LONG SHEN DAO REGGAE PARTY
Guests:Ultimate Band Crew / DJ Abel X / LONG FU SI

2014-6-8 Sunday
"DIE STERNE"
The Goethe-Institut China presents the German band DIE STERNE

2014-6-7 Friday
MUSHROOMFESTIVAL 2014
 The Power Of Indie
 SUBS [Beijing] / MR. GRACELESS [Beijing] / ALPINE DECLINE [US] / GLOW CURVE [Beijing] / V-DAY [Nanjing] / FUZZ [Xi'an]

2014-6-6 Friday
MUSHROOMFESTIVAL 2014
 The Power Of Indie
LONE [Beijing] / CHUI WAN [Beijing] / THE HARRIDANS [UK] / LIU YUSI & BAND [Shenzhen] /TREE [Hangzhou] /FUSHA [Guizhou]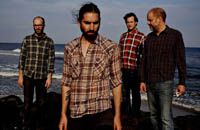 2014-5-31
THE ALBUM LEAF CHINA TOUR – BEIJING
 guest:ME:MO
2014-5-23 BRAINCELL

2014-4-29
 PAINKILLER FEST 2014
 ORIGIN [US]EMERGENCY GATE [GERANTHELION [Taiwan]
2014-4-26
2014 X-NIGHTS non-mainstraim music festival
With the support of the Sponsor Committee France-China 50
With the support of the French Embassy in China
XIAO HE / MATTHIEU HA [CN / FR]
MAMER [CN] 《solo performance》
MIRA: THE GESTOGRAPH & EPHEMERALS INSTALLATIONS [BE]

2014-4-25
NOWED MUSIC RECORDS PRESENTS:
TRUTH CORRODED THE SAVIOURS SLAIN ASIAN TOUR 2014 – BEIJNG

2014-4-21
THE BLACK DAHLIA MURDER

2014-4-20
jj [Sweden]

2014-4-19
TWO NEW ALBUMS ONE GREAT NIGHT
AV OKUBO'S "DYNASTY" & ALPINE DECLINE'S "GO BIG SHADOW CITY"
Guest:CASINO DEMON

2014-4-11
TheArtOfFusion [Germany]
2014-4-11
VOICE OF SPRING
MR. GRACELESS / STEELY HEART
THE MOLDS / RESIDENCE A / BYEBYE NOISE

2014-4-10
2014 X-NIGHTS non-mainstraim music festival
With the support of the Sponsor Committee France-China 50
With the support of the French Embassy in China"
SERGE TEYSSOT-GAY & PAUL BLOAS aka LIGNE DE FRONT [FR]
MANUEL HERMIA TRIO [BE / IT / PT]ERIC BOROS [CA]DJANG SAN [FR]MIRA: THE GESTOGRAPH & EPHEMERALS INSTALLATIONS [BE]

2014-4-9
BACK TO THE AGE OF PARTY
BUDAOWENG / HUA ZI & ZIWOJIAOYU / CHEN JUNSONG & BAND
Warm up:KING STATUE / VJ INK

2014-4-6
2014 SOTX
WHAI / TINY FINGERS [Israel]
HOWIE B [UK] / DADDY G(Massive Attack)[UK]

2014-4-5
2014 SOTX
Muma & THIRD PARTY / NOVA HEART / BITUAYA [Venezuela] / RED [Taiwan]

2014-4-4
DOUBLE FOUR – COLLECTIVE MEMORIA
TOMA MAWK / THE FACE / CMCB / SICK PUPA
Special guest:SCAE CONSTITUTION

2014-4-3
HANG IN BALANCE

2014-3-30
ZHAOZE LIVE IN BEIJING 2014

2014-3-29
PETER HOOK & THE LIGHT
PETER HOOK & THE LIGHT CHINA TOUR BEIJING

2014-3-28
CHINA DRIFTING
Bands:ONE SENTENCE.SUPERVISOR [Switzerland] / RE-TROS [北京 Beijing] / PET CONSPIRACY [Beijing] / DUCK FIGHT GOOSE [Shanghai]
Visuals:8GG [Beijing]

2014-3-22
2014 BEIJING THUG BROTHERHOOD SPRING CONCERT – THUG ON HORSE
FENG TIAN / VIRUSBASE /
MARY DOLLS / ETERNAL WINGS /
ARMY OF JADE KIRIN /
SCAE CONSTITUTION /
NUCLEAR FUSION – G /
BEIJING THUG BROTHERHOOD

2014-3-16
INDIE MUSIC STORE 3 YEAR ANNIVERSARY CELEBRATION
RE – TROS / NOVA HEART / HEDGEHOG / PENICILLIN / LOST TRAIN

2014-3-15
PAUL COLLINS' Beat China Tour w. Special Guests: Round Eye / Residence A / Bedstars
Godfather of Power Pop Tours China!

2014-3-13
2014-3-14
KAIGUAN CULTURE, LABO- M- AND AUGURI PRODUCTIONS PRESENT
MISTER –M- ASIA TOUR 2014!
Guest:AM444

2014-3-11
SUICIDE SILENCE CHINA TOUR 2014 BEIJING
Guests: The FALLING [CN] / FOURFIVE [CN] / MASSACRE OF MOTHMAN [HK] / CHAOS MIND [TW]

2014-3-8
"Mars en Folie" 2014
CHANTAL ARCHAMBAULT [Canada/Quebec] /
JALI [Belgium / Wallonia-Brussels Delegation] /
GREIS [Switzerland] / EPSYLON [France]

2014-3-6
DIRTY VEGAS [Live/Dj Hybrid Show]
Guest: QQ
2014-3-1
SO I SING NO MORE
LIFE JOURNEY 2013 NEW EP NATIONAL TOUR – BEIJING

2014-2-28
CARSICK CARS NEW ALBUM "3" RELEASE SHOW Guest:CHUI WAN

2014-2-16
HOTPOT MUSIC Proudly Presents
JAPANESE POST-HARDCORE BAND BEFORE MY LIFE FAILS CHINA TOUR LIVE IN BEIJING
Support by:SAVING MOLLY、SHUT UP! SHUT DOWN!

2014-2-15
LUNAR SILHOUETTE
NOVA HEART / DH & CHINESE HELLCATS / DABANG / JIA HUIZHEN

2014-2-4
CHANG KUAN & BABY BROTHER
Guest: DJ OUYANG

2014-1-25
MARK JOHN [Australia]
+++ DJs Eddie Lv / QQ / Ouyang

2014-1-17
HAVOK BEIJING CONCERT 2014
Supporting bands: BURNING ISLAND [Taiwan] / DEATHPACT [Beijing] / SKELETAL AUGURY [Beijing]

2014-1-11
SUPER VC
– NEW ALBUM FOR YOUR EARS ONLY RELEASE CONCERT
2014-1-10
SOMEBODY IS IN SEASON – SLAP END OF SNAKE YEAR PERFORMANCE

2014-1-2
JEFF LANG [Australia]
Guest:LEO B. JAHN [Germany]

2013-12-28
NASTY RAY "MOMENT OF TRUTH" CONCERT

2013-12-27
SWEATING – MUMA & THIRD PARTY LIVE TOUR – BEIJING

2013-12-24
MAYBE MARS' CHRISTMAS EVE
CARSICK CARS / AV OKUBO / DUCK FIGHT GOOSE / BIRDSTRIKING

2013-12-22
ZHAO LEI CHINA TOUR 2013 – BEIJING

2013-12-21
VICE China presents:
"THE WORLD IS SINKING, WE ARE CELEBRATING" feat. HOLY FUCK
HOLY FUCK [Canada] / CHUI WAN / THE DYNE / THE BIG WAVE / WHITE+

2013-12-20
AEROCRAFT PRINCIPLE & IMMATERIALISM
SNAPLINE / CHUI WAN

2013-12-14
PENTATONIC NEW ALBUM SYNDROME RELEASE CONCERT
Guests: GLOW CURVE / HUA LUN

2013-12-13
SHADOW BEATS
——PET CONSPIRACY CONCERT + AN EXPERIENCE CURATED IN COLLABORATION with 8actagon Projects
Guests Lineup: WE ARE NOT INVITED / DJ SYOKYO / DJ PEI / DJ JIONG JIONG Dance: MISS MESS
2013-12-12
HOTPOT MUSIC PROUDLY PRESENTS
CALIFORNIA PUNK ALL STARS, featuring members of LAGWAGON and THE ATARIS)
VERSUS THE WORLD
China Tour live in Beijing

2013-12-11
The Goethe-Institut China presents the German band FOTOS
Guest: MR. GRACELESS

2013-12-6
RICHIE KOTZEN – LIVE IN BEIJING 2013
Guests: WEN LIN, ZHU MINGHUA
2013-12-1
PETER MURPHY – LIVE IN BEIJING 2013
Guest: KING STATUE

2013-11-30
MODERN SKY FESTIVAL 2013
CLUB 8 [Sweden]
2013-11-29
MODERN SKY FESTIVAL 2013
FREE ENERGY [US]

2013-11-27
MODERN SKY FESTIVAL 2013
TEGAN & SARA [Canada]
2013-11-23
US Prog-Death Sophistication – THE FACELESS

2013-11-17
MOONSPELL [Portugal] – LIVE IN BEIJING 2013

2013-11-16
COBRA
Guests:NOVA HEART / 大棒
2013-11-15
DARK MOOR [Spain]
Guest: NOCTURNE MOONRISE

2013-11-10
DONGDONG MUSIC FESTIVAL
TELEPOPMUSIK [France]

2013-11-9
DONGDONG MUSIC FESTIVAL
BONAPARTE [Switzerland]

2013-11-8
DONGDONG MUSIC FESTIVAL
ROCK'N LOVE NIGHT W/ DUREX
ST.LÔ [France]
NOVA HEART [China]
FRANCESCO TRISTANO [Luxembourg]

2013-11-6
FM3 TING SHUO

2013-11-2
FINLAND FOLK METAL BAND KORPIKLAANI

2013-11-1
PICTURES OF BUTTERFLIES DROPPING MICROPHONES ON BEIJING
PROXIMITY BUTTERFLY 10 YEARS TOUR
Guests:WHAI / THE DYNE
2013-10-30
PASCAL SCHUMACHER QUARTET CHINA TOUR – BEIJING

2013-10-27
GERMAN METAL REICH GOD EUROPEAN THRASH TITAN KREATOR
Gonna Raise up the Flag for PAINKILLER MAGAZINE'S 13 years anniversary celebration in Beijing
Guest bands:FASTKILL [ Japan] / SUFFOCATED / BAD MAMASAN

2013-10-26
VOICE OF WUHAN – WUHAN INDIE MUSIC ALBUM TOUR – BEIJING
MEAN STREET / SHARP PILLS / CHINESE FOOTBALL
Special: HUALUN

2013-10-25
FINNISH HEAVY METAL BAND AMORPHIS 2013 LIVE IN BEIJING

2013-10-21
POLISH BLACKENED METAL BAND BEHEMOTH 2013 LIVE IN BEIJING
Guest band:EVOCATION [Hongkong]

2013-10-18
TRIBUTE TO ROLLING STONES
"GRRR!" CHINA RELEASE PARTY
BRAIN FAILURE / MR. GRACELESS / CASINO DEMON / SKIP SKIP BEN BEN

2013-10-10
JZ FESTIVAL IN BEIJING 2013
IBRAHIM MAALOUF

2013-10-6
EUROPEAN ELECTRONIC BAND SKIP & DIE FIRST CHINA TOUR

2013-10-1
A DANGEROUS JOURNEY: P.K.14 NEW ALBUM "1984" RELEASE TOUR BEIJING SHOW
Guest:THE DYNE

2013-9-27
ELECTRIC BARBARIAN: The Ghost of Langston Hughes [Netherlands]

2013-9-26
M.A.D. Festival presents: MADE IN BERLIN ASIA TOUR w JEANS TEAM
Support Beijing:Dead J [China]
Special Light Installation by:Markus M Schneider [ Berlin / Beijing]

2013-9-18
JZ FESTIVAL IN BEIJING 2013
KIKO VENENO – REBIRTH OF FLAMENCO

2013-9-14
Sennheiser presents:
The Syndicate's 9th Anniversary feat.
DJ Fresh & MC Messy

2013-9-13
EF [Sweden] CHINA TOUR WITH NEW ALBUM – BEIJING
Guest: HALO OF PENDOR [Sweden]

2013-9-8
THY ART IS MURDER [Australia]
Guest: MASSACRE OF MOTHMAN [HongKong]

2013-9-7
CMCB NEW ALBUM 2013 RELEASE CONCERT

2013-8-30
HAO YUN MUSICAL INSTRUMENT <FRIENDSHIP YEARS> BIG ROCK CONCERT
Line – up: THE FACE / YAKSA / SUFFOCATED / LIQUID OXYGEN CAN / ORDNANCE / CMCB / EGO FALL / LEFT RIGHT / MISANDAO / ARMY OF JADE KIRIN / BEIJING THUG BROTHERHOOD

2013-8-29
FINGERSTYLE GUITAR PLAYER YUKI MATSUI BEIJING MUSIC INTERFLOW
Guest: ZHU JIAMING

2013-8-23
FINNISH FOLK METAL BAND FINTROLL CHINA TOUR BEIJING

2013-8-21
AMERICAN POP PUNK BAND ALL TIME LOW BEIJING CONCERT

2013-8-2
HOTPOT MUSIC PROUDLY PRESENTS
US POP PUNK VETERAN ZEBRAHEAD CHINA TOUR LIVE IN BEIJING
SPECIAL GUEST:SECRET 7 LINE [Japan]
OPENING ACT:LARRY'S PIZZA

2013-8-1
SWEDISH GOTHENBURG DEATH METAL VETERAN
AT THE GATES

2013-7-31
SING FOR GANSU
CHARITY PERFORMANCE FOR THE EARTHQUAKE IN GANSU PROVINCE
Line-up: ZHONG LIN, JELLYFISH, COOL FISH, LI BONING, SPINNING GLASSHOUS

2013-7-28
FRIENDS – FERMIN MUGURUZA KONTRAKANTXA NO MORE TOUR 2013 in China w/ THIN MAN
THIN MAN / FERMIN MUGURUZA KONTRAKANTXA [Basque Country

2013-7-26
KIRIN J CALLINAN "EMBRACISM" WORLD TOUR / SIBERIA NIGHTS
supported by WHITE +

2013-7-21
MARNYI STONE

2013-7-19
BEIJING THUG LIFE BROTHERS 4 YEARS ANNIVERSARY ROCK SHOW
"BACK TO NU METAL – HORMONE RUSH"
TWISTED MACHINE / SICK PUPA / BEIJING THUG BROTHERHOOD / ARMY OF JADE KIRIN /  EGO FALL / NUCLEAR FUSION – G / PINOCCHIO / TIME MACHINE / SCAE CONSTITUTION /  TIME MACHINE

2013-7-16
pacificUV [USA]

2013-7-14
NEVER LET GO: BENEFIT CONCERT FOR BAIXUE
Line Up: THE FACE / STEELY HEART / QUEEN SEA BIG SHARK / LILY / GIRL KILL GIRLS / HELEN FENG & BO XUAN [NOVA HEART] / PENICILLIN / ROLLING BOWLING / LIU XINGKE

2013-7-5
QUEEN SEA BIG SHARK 2013 TOUR BACK 2 BEIJING

2013-6-29
SOUTH SAVAGE INVADE – THE LIFEJOURNEY + MR. SEATURTLE

2013-6-28
THE DROP PRESENT. BUCK EM CLOWNS CHINA TOUR 2013 BEIJING

2013-6-27
Andorra Progressive Melodic Death Metal band PERSEFONE CHINA Tour
Bands: PERSEFONE / SILENT HELL

2013-6-23
ROYZ FIRST ASIA TOUR

2013-6-22
SAISA CHINA TOUR 2013

2013-6-21
ROCKLAND 10 YEARS ANNIVERSARY FESTIVAL [2003 – 2013]
WANG WEN / SNAPLINE / WHITE+ / AFTER ARGUMENT / RUDRA'S SAGE

2013-6-14
GIVE YOU A GIFT
— BRAIN FAILURE HOMECOMING CONCERT & GIVE YOU A LIVE DVD RELEASE PARTY

2013-6-12
【Visionable Jazz】= Jazz Concerts + Art Exhibitions + Cultural development
BEIJING SALUTES JAZZ IN WILLISAU

2013-6-11
【Visionable Jazz】= Jazz Concerts + Art Exhibitions + Cultural development
BEIJING SALUTES JAZZ IN WILLISAU
NEW BAG Feat.
CHRISTY DORAN / LIONEL FRIEDLI / SARAH BUECHI / VINCENT MEMBREZ
2013-6-1
ZHONG LIFENG'S
NEW ALBUM LUST FOR LOVE ON "CHILDREN'S DAY"

2013-5-27
STRATKING OF EUROPE — THOMAS BLUG EXHIBITION
Guest: WEN LIN

2013-5-26 
SPLIT WORKS PRESENTS: THE DODOS

2013-5-22
FINLAND BATTLE METAL BAND TURISAS LIVE IN BEIJING 2013
Guest: TENGGER CAVALRY
A great masterpiece of the genuine battle metal genre

2013-5-21
AZURE RAY 2013 CHINA TOUR

2013-5-19
THE AIRPLANE BOYS [Canada]

2013-5-18
SWISS FOLK METAL BAND ELUVEITIE CHINA TOUR – BEIJING
2013-5-17
SARA LOV 2013 CHINA TOUR

2013-5-16
Kāi Guān & Yugong Yishan present
「COLT SILVERS + 1984 + NOVA HEART」

2013-5-15
JAPANESE VISUAL BAND  「KIRYU」 SIX CITIES OF ASIA ONE MAN LIVE TOUR – BEIJING

2013-5-14
NOUVELLE VAGUE [法国 France]

2013-5-12
IOIC SILENT ELECTRONICA
Silent Films with Live Music
Collective Improvisation on the Queen of Atlantis
Silent Film:《L'Atlantide》,Jacques Feyder(France,1921年,163 min)
Live Music:The Hula Honeys Orchestra(electric bass, drums, DIY instruments, live electronics)

2013-5-11
NEW STREET NEW ALBUM SINISTER GANG RELEASE PARTY
Guests: CHEN MENG / 1043RAP TEAM / ROW / ZHENGHUANGQI / DJ BAKER / DUIER K

2013-5-10
FLUNK 2013 CHINA TOUR
Guest:LILISAY

2013-5-9
HULA HONEYS JAPAN-CHINA TOUR
FELDERMELDER / BIT-TUNER / NHK'KOYXEN / NIK
Opening act:FELL

2013-5-4
「WE ARE STILL HERE」929BAND CHINA TOUR
Special guest: LIANG XIAOXUE, ZHANG XUAN [New singer from Peaceful Music]

2013-5-2
NOISE PARTY – BLENDED BREW [Denmark]

2013-5-1 
THE GERMAN THRASH LEGEND BAND DESTRUCTION
DESTRUCTION & BEFORE THE DAWN [荷兰The Netherlands]
Special guests: HEAVY DUTY, CRACK THRASH

2013-4-30
THE NORDIC ROCK PARTY
D-A-D, AMORAL

2013-4-28
MY SKIN AGAINST YOUR SKIN & THE HUNGER ARTIST 2013 NEW ALBUM RELEASED TOUR
Special guest: COCONUT

2013-4-27
BLACK AND WHITE MOVEMENT – FALL INSEX 15 YEARS ANNIVERSARY

2013-4-26
WordySoulspeak 2013 ALBUM LET THE RHYTHM HIT SPECIAL LIVE PERFORMANCE
SUPPORT DJS: WES, JAMMING
 2013-4-25
PENG TAN NEW ALBUM BEIJING CONCERT

2013-4-24
OBITUARY
ROTTING SLOW IN BEIJING 2013
THE ORIGIN OF FLORIDA DEATH METAL REIGNS OVER IMPERIAL CITY!
Guest: DEATHPACT

2013-4-20
2013 WE WILL DEPART HAND – IN – HAND IN THE END XU FEI TOUR

2013-4-19
WORM IS GREEN 2013 CHINA TOUR

2013-4-13
New Noise Proudly Presents:
BELGIAN INDIE ROCK BAND Tomàn FIRST ASIAN TOUR
Support: GLOW CURVE

2013-4-11
EPICA [the Netherlands] CHINA TOUR – BEIJING

2013-4-5
2013 SOTX
DRIVE LIKE MARIA [Belgium] /
NOVA HEART / SNAPLINE / CNdy

2013-4-4
2013 SOTX
RE – TROS /HEDGEHOG /
DABANG /STREETS KILL STRANGE ANIMALS /
 GLOW CURVE

2013-4-3
2013 SOTX
OSHI [France] / WHAI / JUNGLEMICO PROJECT / LONG SHEN DAO / SHANREN

2013-3-30
MODERN SKY 2013 OPENING SHOW – POST PUNK LEGENDARY BAND PUBLIC IMAGE LTD TALES OF TWO CITIES
Guest: RE – TROS

2013-3-23
MOON DUO [USA]

2013-3-22
JUE | MUSIC + ART FESTIVAL 2013: SOUND FRAGMENT

2013-3-20
JUE | MUSIC + ART FESTIVAL 2013
GANG OF FOUR CHINA TOUR & AV OKUBO

2013-3-17
JUE | MUSIC + ART FESTIVAL 2013
EMERGING YOUNG ARTISTS: MUSIC & ART SHOWCASE
MUSICIANS: RESIDENCE A, MR. GRACELESS, SNAPLINE, DICE
ARTISTS: ZHAN PAN, CHAIRMAN CA, NINI SUM, GREGOR KOERTING, MORE TBA

2013-3-16
JUE | MUSIC + ART FESTIVAL 2013
AUSTRALIAN GUITAR VIRTUOSO JEFF LANG RETURNS TO CHINA
Support: RANDY ABEL STABLE

2013-3-15
PLAYNINGXIA 2013
BUYI / LI DONG / FAN ZUOYONG / XU DAN / SKARVING

2013-3-14
ACW X JUE | MUSIC + ART: MONGOLIAN BLING CHINA PREMIERE

2013-3-12
New Noise Proudly Presents
GERMANY FOLK BANDS: HONIG AND JONAS DAVID TOUR IN CHINA

2013-3-9
"MARS EN FOLIE" 2013

2013-3-6
AMERICAN METALCORE BAND – MISS MAY I LIVE IN BEIJING

2013-3-2
GoaProductions Presents
APHID MOON [APHID RECORDS UK]
DJS – APHID MOON [APHID RECORDS UK] / PSYTRANCE PETE (UK) / MICROGRAM (Il) / GOTAMA (BE) / MENG (CN) / RIGELMADE (IT)
VJ  – KIAOCHI

2013-3-1
WE SHOT THE MOON [USA]

2013-2-24
THE OMNISHAMBLES ODYSSEY MESMERIZES UPON CHAOTIC HOMELAND
RE – TROS
PET CONSPIRACY

2013-2-22
FakeLoveMusic presents:
NOVA HEART
Support: JIA HUIZHEN

2013-2-21
THE MEDICINE SHOW CHINA TOUR – MADLIB [DJ SET]

2013-2-18
RHYTHM IS MY BUSINESS
– TAP PERFORMANCE
Honored performance guests:  CLAUDIA RAHARDJANOTO [USA] / YANG ZONGRU [Taiwan China] / JIANG SHAOFENG [China] / ANNY [Taiwan China]

2013-2-6
BOB MARLEY DAY

2013-1-26
8 ROCK N' ROLL@LIANG HEPING – BENEFIT PERFORMANCE
Bands: HE YONG, SECOND HAND ROSE, ZHANFU, THIN MAN, YEYANG GUANTOU, ASKAR, MA TIAO, ZHANG QIANQIAN
Charity auction contributors: DING WU [TANG DYNASTY], XIE TIANXIAO, GAO HU [MISERABLE FAITH], REFLECTOR, TWISTED – MACHINE, HAO YUN, and more.
Host: WANG DI

2013-1-19
THE SLAP

2012-1-13
65DAYSOFSTATIC CHINA TOUR BEIJING

2013-1-11
US POP PUNK LEGEND THE ATARIS
CHINA TOUR LIVE IN BEIJING
SUPPORT: LARRY'S PIZZA

2013-1-5
DAQIAO & XIAOQIAO

2013-1-2
MUSICAL POWER OF MACAO: THE ROCK SHOW "AFTER 2012"
BLADEMARK [Macao]
Guest Bands: CASINO DEMON / SICK PUPA

2012年-12-28
Universal Music & Maybe Mars Records Present
PEEL SLOWLY AND SEE
– China salutes the Velvet Underground & Nico 45th Anniversary, 1967-2012
CARSICK CARS / SNAPLINE / MR. GRACELESS / DEADLY CRADLE DEATH

2012-12-22
[ELLEN LOO – SEE YOU]LIVE TOUR BEIJING – FULL BAND

2012-12-21
Robust Husband presents:
SAVE THE WORLD,ONLY ROCK'N'ROLL!
HANGGAI / CASINO DEMON / BIAN YUAN / ROLLING BOWLING / GO CHIC [Taiwan] / POWER POWDER

2012-12-16
"IMMERSE YOUR SOUL IN LOVE—MELT THE SNOWY WINTER WITH THE WARMTH OF MUSIC" CHARITY PERFORMANCE FOR ELDERLY STREET PEOPLE
MISS KIVA & VIA, LIGHT SPEED FLIGHT, SHI XIAOFEI, SPINNING GLASSHOUSE, CHEN LEI [Tang Dynasty], MA TIAO, BILLOWING FAIRY TALE, HEAVEN, GEAR & ERASER, RECYCLE, MISERABLE FAITH

2012-12-15
"2012 XINGLE JIHUA"DABANG NEW EP CELEBRATE TOUR BEIJING
Guest: CNdY

2012-12-13
SAMO NEW ALBUM TOUR BEIJING

2012-12-7
ONE NIGHT ABOUT SPARROW NEW ALBUM RAINBOW MOUNTAIN
Guests: THE GRINDING EAR / HUALUN

2012-12-1
首届中国诗家歌——北京现场

2012-11-30
2012 MAYBE MARS FIRST WINTER SHOW
P.K.14 / RUSTIC / SKIP SKIP BEN BEN

2012-11-29
FakeLoveMusic present:
BRANDT BRAUER FRICK + NOVA HEART
Support: METRO TOKYO

2012-11-18
CORE IN CHINA VOL.1
WU ZHENG [XI'AN] / THE SWEET ESCAPE / SHUT UP! SHUT DOWN! / I.N.H. / THE LIFELESS

2012-11-16
PSYCHEDELIC CHINA
PSYCHIC ILLS [NY] & CHUI WAN [BJ] CHINA TOUR
Opening Bands: Snapline, Shou Wang

2012-11-15
JUST KIDS – RELEASE OF CHINESE TRANSLATION OF PATTI SMITH'S BOOK AND HOMAGE ACT
LURE, CHASING STAR, SKSM, THE POWER POWDER

2012-11-8
HOTPOT MUSIC Proudly Presents:
BOSTON SKA PUNK LEGEND
BIG D AND THE KIDS TABLE CHINA TOUR BEIJING
GUEST: THE K

2012-11-3
HONGQI • SHEEP YUGONG YISHAN

2012-11-1
A NIGHT OF FOUR LEGENDARY MUSICIANS
PSMS – MIKE PORTNOY'S SUPER BAND
 
TONY MACALPINE    – Planet X/CAB/M.A.R.S./Ring of Fire
DEREK SHERINIAN   – Planet X/Dream Theater/Kiss/Black Country Communion
BILLY SHEEHAN       – Mr. Big/Talas/UFO
MIKE PORTNOY        – Dream Theater/Transatlantic/Liquid Tension Experiment

2012-10-30
『PORTRAIT: URNA AND HER FRIENDS』2012 CHINA TOUR
Urna Charhar-Tugchi
Djamchid Chemirani [Iran | Zarb]
Zoltan Lantos [Hungary | Violin]

2012-10-28
JZ Festival in Beijing
TERRI LYNE CARRINGTON: performing music from the Mosaic project

2012-10-27
JZ Festival in Beijing
YELLOWJACKETS:best fusion band

2012-10-26
JZ Festival in Beijing
OCHÚN: Time Travel with Cuban Music

2012-10-25
LAURENT ROBIN & THE SKYRIDERS PROJECT

2012-10-19
PET CONSPIRACY 2012 NOISE FROM THE FUTURE TOUR BEIJING

2012-10-17
THE BLACK ATLANTIC + HALO OF PENDOR CHINA TOUR 2012 BEIJING

2012-10-16
TOBIAS PREISIG [Switzerland]

2012-10-13
2012 SMZB "15+1" ANNIVERSARY TOUR BEIJING
Special guests: A BOYS, AI YO

2012-10-12
GAO FENG & G-ELEVEN DEBUT ALBUM RELEASE CONCERT
Guests: TIA YUAN / DING SHAOHUA / BEIBEI / LUCAS

2012-10-11
QUADRO NUEVO – THE GERMAN ARDENT VITUOSI WORLD JAZZ
Special guest: LEO B. JAHN

2012-10-6
JAZZ IMPROVISE MEETING FESTIVAL 2012
SILKE EBERHARD TRIO / guest LI TIEQIAO
ALEXANDER VON SCHLIPPENBACH TRIO

2012-10-5
JAZZ IMPROVISE MEETING FESTIVAL 2012
AKI TAKASE KANON / guest  YAN JUN
ALFRED HARTH SHANGHAI QINTETT

2012-10-2
M.A.D. + FakeLoveMusic present:  
NOVA HEART [CN] + the KDMS [PL] + PEI [CN]   
THE OFFICIAL CAOCHANGDI DESIGNWEEK AFTERPARTY Part 4

2012-10-1
MEXICAN POST-ROCK BAND CHILDS 2012 CHINA TOUR BEIJING

2012-9-29
THE TOASTERS CHINA TOUR BEIJING

2012-9-28
STREETS KILL STRANGE ANIMALS 2012 NEW ALBUM RELEASE TOUR BEIJING

2012-9-27
Antidote presents…
Emil de Waal + Spejderrobot = 'Crash and Compute' [Denmark]
Caliph-8 [Philippines]

2012-9-23
GUITAR CHINA 12TH ANNIVERSARY
WEN LIN, CHEN LEI, KERMAN, YAO LIN, JI YUAN, SONG YANG, JI YUAN, KANG KANG, ZHU JIAMING, WANG LEI, LIU BOCHEN, ZHU MINGHUA, LI YUE, ZHANG LIANG

2012-9-22
THE GAR "THE CITY OF BLAZING IDENTITY" CHINA TOUR 2012
— NEW EP LIGHTS RELEASE PARTY

2012-9-21
8YEARS YUGONG YISHAN
CARSICK CARS
ReTROS
PET CONSPIRACY
EXITA
DJ DIO [YEN]
DJ MICKEY ZHANG [YEN]
DJ YANGBING [3345]
DJ WENGWENG
DJ OUYANG

2012-9-16
IOIC – InSTITuTe OfInCOherenT CInemaTOgraphy [China Tour]
 [Metropolis] Germany 1927, 146 min, Fritz Lang

2012-9-7
MODERN SKY, YUGONG YISHAN & KAIGUAN CULTURE TOGETHER PRESENT YOU
CLASSICAL METAL LEGEND – APOCALYPTICA
CHINA TOUR BEIJING

2012-9-1
「INDEPENDENT CHINA IN STEREO」MAYBE MARS 5TH ANNIVERSARY Vol.18
CARSICK CARS,CHUIWAN……And more tba
2012-8-29-
AUSTRALIAN GROOVY HIP-HOP TRUE LIVE + MR. GRACELESS
W / MARIE – MADELEINE & SIR ALICE

2012-8-26
SWEET SUMMER SWEAT FEST Ⅱ
OTHER LIVES [US] / PS I LOVE YOU [Canada] / DANIEL HART [US] / RESIDENCE A / DJ– DAVE VAN BUUREN

2012-8-25
KERO ONE
Support by  J-FEVER

2012-8-24
INFECTED MUSHROOM 2012 LIVE IN BEIJING

2012-8-22
 
PEACHES DJ EXTRAVAGANZA 2012 CHINA TOUR BEIJING
2012-8-21
COCOROSIE
 * CocoRosie was named the 16th most influential artist of the decade by betterPropaganda in 2009.

2012-8-17
MARKETA IRGLOVA – THE FEMALE LEAD OF MOVIE ONCE  CHINA TOUR [CZEKH]
2012-8-16
POWERMAN 5000 CHINA TOUR 2012 BEIJING
Support by NUCLEAR FUSION-G
2012-8-15
MONO CHINA TOUR 2012 BEIJIN
2012-8-11
DJ SHADOW 2012 LIVE IN BEIJI
2012-8-10
ELLEN LOO LIVE TOUR
THIS LAND WAS MADE FOR YOU & ME

2012-8-3
PURE FEELING ON THE EARDRUM
CHASING STAR / HUANG SHAOFENG / WANG WEI

2012-8-1
FRANZ NICOLAY [New York]
Support by The Randy Abel Stable

2012-7-21
BRITAIN RUSH 2012
EXILE PARADE / RESIDENCE A / CNdY / ELENORE

2012-7-19
SWEET SUMMER SWEAT FEST
SMALL BLACK (USA) / KITE (Sweden) / WANDERLUST / DJ – Dave van Buuren
 2012-7-14
TIGER BEER'S BATTLE OF THE BANDS 2012
GUEST:ESCAPE  PLAN
2012-7-8
IZ
2012-7-6
Robust Husband Entertainment presents:
OMNIPOTENT YOUTH SOCIETY & SUGAR PLUM FERRY
Support band: THE AMAZING INSURANCE SALESMEN [FR/NL/CN]
2012-6-23
 I ROCK FOR ORPHANS – CHARITY CONCERT
JIAHUIZHEN / MULTI EGO / AMOS / NANCY J BROWN / THE PRICELESS BOAT / BILLOWING FAIRYTALE

2012-6-16
HEDGEHOG 2012 NEW ALBUM「SUN FUN GUN 」RELEASE PARTY
 
2012-6-15 
 
WORDY & SOULSPEAK LIVE!
Support: METRO CLAN / DJ WES / DJ JAMMING / VJ DORA.S

2012-6-10
LURE
Warm up: BADFM (TALK SHOW)

2012-6-7
MAYBESHEWILL [UK | Post – rock] ASIA TOUR – BEIJING
Support: GLOW CURVE

2012-6-3
ISBELLS [Belgium] – 'STOALIN'
Guest: WU ZHUOLING

2012-6-2
SNAPLINE NEW ALBUM PHENOMENA  CHINA TOUR BEIJING
Supporting: CHUI WAN, FAT CITY

2012-5-31
Ziru Productions Presents:
SIMON TING HIP-HOP LIVE AND DANCE SHOW PROJECT

2012-5-28
 
ANDA UNION
–      「FROM THE STEPPES TO THE CITY」CHINA TOUR 2012 BEIJING

2012-5-25
YUNGGIEMA
+ Special guests NAMU (Guitar + ambient noise) & WANG LEI (Bass)
Visuals: BEIBEI

2012-5-18
ACID LIVE 3RD ANNIVERSARY PARTY

2012-5-11
BOB MARLEY TRIBUTE
LONG SHEN DAO
MITABE 
ULTIMATE PRODUCTION
MEIWENTI SOUND

2012-5-6
AGNES KAIN [Australia]

2012-5-5
SHING02 & DJ A-1

2012-5-4
FakeLoveMusic presents [ in cooperation with the German Embassy]
Made in Berlin:
JEANS TEAM & PITCHTUNER
Support:Metro Tokyo

2012年5月2日
USELESS ID [Israel]
2012-4-28
GRANDMASTER FLASH
Support by SECTION 6
2012-4-27
FakeLoveMusic presents:
NOVA HEART – BEAUTIFUL BOYS (EP RELEASE PARTY)
Support: RESIDENCE A, METRO TOKYO
 2012-4-26
LA SOURIS DÉGLINGUÉE [France]

2012-4-21
HIFANA [日本 Japan]
Yugong Yishan invited HIFANA together with Go Matsumoto (VJ) & Yoshikazu Takano (VJ) for their debut Beijing Show!

2012-4-20
HOTPOT MUSIC PROUDLY PRESENTS
GRAMMY LIFETIME ACHIEVEMENT AWARD WINNER
ROCK & ROLL HALL OF FAME INDUCTEE
MARKY RAMONE ASIA TOUR BEIJING
featuring MICHALE GRAVES (ex-MISFITS frontman) on vocal

2012-4-3
 
SOUND OF THE XITY'12 – PET CONSPIRACY SPECIAL PERFORMANCE
Guest: WE ARE NOT INVITED [France]

2012-4-2
SOUND OF THE XITY'12 – WANGWEN SPECIAL PERFORMANCE

2012-4-1
SOUND OF THE XITY'12—SOUNDTOY SPECIAL PERFORMANCE

2012-3-30
PG.LOST [Sweden]
Guest:SPARROW

2012-3-24
MARS EN FOLIE
Simon Nwambeben
Manou Gallo
Alexandre Désilets
Mama Rosin

2012-3-23
JUE | Music + Art
SUMMER LEI + BIT SOUND

2012-3-17
JUE | Music + Art
QU WANTING

2012-3-16
TIZZY BAC

2012-3-15
JUE | Music + Art
ROB SWIFT
Support: DJ Wesley

2012-3-10
MEN [ Brooklyn,NY]

2012-3-2
No Go Die presents
CUT CHEMIST – LIVE!
+ Slide & The No Go Die Soundsystem
2012-3-1
Maybe Mars & FakeLoveMusic present:
BYE BYE FOR SOUTH BY
a send off show for Beijing bands going to SXSW
NOVA HEART / CARSICK CARS / RUSTIC / DEADLY CRADLE DEATH
2012-2-25
JUE | Music + Art Warm-up Show:
THIS LOVE IS F%@$ING RIGHT!
THE PAINS OF BEING PURE AT HEART ALIGHT TO CHINA, FEBRUARY 2012
Support: SKIP SKIP BEN BEN
2012-2-24
Leeroy Thornhill (X Prodigy)
Pumps It All Up at Yugong Yisha
2012-2-17
IDEAL TOWN
— EXITA DEBUT EP EXITA RELEASE CONCERT
Guests: SPARROW, OOC

2012-1-11
86/33 LINK  PRESENTS
YUKSEK – CHINA TOUR – 2012
   
2012-1-6
LET'S ROCK BEIJING II – SIMPLE PLAN

2011-12-30
POLAR NIGHT – THE CIR

2011-12-29
LITTLE LOVE IN A BIG WARM SWEATER
XIAO HAN & PENJINGER'S PICTURE BOOK RELEASE PARTY
ZHANGWEIWEI / BIG 4 + CARDIGAN BROTHER / YOUTH / BIAN YUAN / CUIWENQIN
2011-12-24
THE FINAL CHRISTMAS CARNIVAL
OMNIPOTENT YOUTH SOCIETY / DH & CHINESE HELLCATS / STEELY HEART / THE SIRIUS KISS / MYSTERY GUEST
2011-12-23
Yugong Yishan & The Syndicate presents… JUNGLE BELLS!
GOLDIE
Slide
D-N
DonkeyTonk

2011-12-17
"WALKING OUT OF FOG" DEMERIT CHINA TOUR VOL. Ⅱ BEIJING SHOW
GUESTS: DISCORD / GUM BLEED / IT NEVER HAPPENED

2011-12-15
LITTLE MARBLES

2011-12-11
WU – FORCE
FEAT. ABIGAIL WASHBURN

2011-12-10
Sixteen Years Fighting the Good Fight
China's Warriors of New Metal Yaksa Present Their New Album "Zhuan Shan" 2011 Tour, Final Stop
Guests: Si Wu, SHUT UP! SHUT DOWN! An Ding

2011-12-9
SECTION 6
IRON MIC FINALS
Special guest: SUPERNATURAL [USA]

2011-12-8
STEELY HEART DEBUT ALBUM SEIZE THIS TIME RELEASE SHOW
Guest band: THE GHOST SPADARC
More guests: XIAO RONG (BRAIN FAILURE) / BIAN YUAN / MC DAVID

2011-12-7
DEAD ELVIS & HIS ONE MAN GRAVE
The return of Dead Elvis!
 
2011-12-4
MERGRIM…
…INVISIBLE LANDSCAPE… 2011 CHINA TOUR
-LIVE-
mergrim X kazuya matsumoto
horhythm 
me:mo*Special Guest
-LIVE VISUAL-
 Masato TSUTSUI
-ART- 
Zhou Yilun / Live Painting   
Zhang Pingchuan & Peng Rongbin / Installation

2011-12-3
 
BOYS CLIMBING ROPES

2011-12-2 
HEDGEHOG ROCK LIVE
Guests: FUZZY MOOD / SPACEBITCH
  
2011-12-1
DJ KRUSH [Japan]

2011-11-27
LITTLE BOOTS SHAKE DJ TOUR BEIJING
2011-11-26
S.T.D. PRESENTS"THE TWELVES" KITSUNÉ TABLOID CHINA TOUR
Guest djs: R3, SULUMI + S.T.Djs
2011-11-24
BIRDY NAM NAM

2011-11-23
VE ACTION
CHARITY CONCERT FOR DADA
Bands:
THE FACE, LUO QI & LENG KONG QI, XIONG RULIN, FROG, DU HAO, XIA YUETUAN, SHI XIAOPENG, NAN WU, RUI WANG FEN, HONG SE GUO JIANG, TANG REN JIE, 4U

2011-11-22
Split Works presents:
PIANO – POP SWEETHEART LAURA JANSEN PREPS FOR CHINA TOUR BEIJING

2011-11-18
DA BANG IS ON TOUR NOW!
NEW ALBUM BONE HUG OUT NOW!

2011-11-16
TWO GALLANTS
Support by:  Residence A

2011-11-10
LIONHEART BROTHERS

2011-11-5
The M——STEVE AOKI
2011-11-4
THE WORLD TOUR BEIJING LIVE MC SHITOU
2011-10-31
THE BLOODY HALLOWEEN PARTY
Pet Conspiracy crew is glad to present –PET CONSPIRACY
WE ARE NOT INVITED [France]
PARTY HORSE [UK]
DJ OUYANG
DJ A.M.U
2011-10-30
MARI KIMURA [美国]
feat. Anthony De Ritis / Benoit Granier / Marc Battie
2011-10-29
THE TOP FLOOR CIRCUS WORLD TOUR 2011 – BEIJING
SING YOU A SUPERCALIFRAGILISTICEXPIALIDOCIOUS SONG
Special guest: SUBS

2011-10-27
2011 REN HANG's PHOTOGRAPHY SALON + ROCK'N ROLL PERFORMANCE + A REN HANG'S SHORT FILM "STILLBIRTH"
Bands: FAR SIDE OF THE MON (BIANYUAN + CHENYUE), WANDERLUST, GLOW – CURVE

2011-10-24
MAX TUNDRA
  
2011-10-23
MAXIMILIAN HECKER 2011 CHINA TOUR BEIJING SHOW

2011-10-22
VESPA BEIJING PRESENTS: MOD REVIVAL
BANDS: TOY HEAD & STEELY HEART
  
2011-10-21
Alliance Francaise presents
POST – ROCK
MICROFILM

2011-10-18
DJ SPOOKY [that subliminal kid]
with Timi Modern Music Ensemble
music by Paul Miller / Benoit Granier / Ding Xu'er

2011-10-15
LIVE ON THE ISLAND
Bands: YUAN YUAN + GIRL KILL GIRL (GIA) / CARSICK CARS' ZHANG SHOUWANG / UTA + STAR PORTER / GAO SHAN
Exhibition: JUNKANDI / JOYISLAND

2011-10-14
JOJO MAYER&NERVE "THE DISTANCE BETWEEN 0&1" 2011 WORLD TOUR CHINA
 
2011-9-22
INVASIONEN [Sweden] CHINA TOUR 2011
Support by P.K.14 / BIGGER BANG

2011-9-21
M.O.P.A (MY OWN PRIVATE ALASKA) | [France/ post-metal]
Ukraine / Belarus / Russia / China Tour 2011
Special guest: LI JIANHONG [Zhejiang/China]
Support band: DEVILS AT THE CROSSROAD [France/Brazil]

2011-9-19
HUUN – HUUR – TU's PREMIERE IN BEIJING
Guest performer: DAWANGGANG
 
2011-9-16
DJ VADIM with The Electric + The Shaaw Brothers
  
2011-9-15
OY & FELDERMELDER CHINA SUMMER TOUR 2011

2011-9-12
THE SIXTH BEIJING NINEGATES JAZZ FESTIVAL IN 2011
GRUPO DE JAZZ COLOMBIANO
"PUERTO CANDELARIA"

2011-9-9
Make a Feint to the East and Attack in the West Free Improve Series No. 32
Qian Xing Zhe Quartet & Peter Brötzmann Concert in Beijing

2012-8-31
KEN STRINGFELLOW SOLO ACOUSTIC SHOW & SONJA VAN HAMEL
(ft KEN STRINGFELLOW) PERFORMING DRAW – CLIPS

2011-8-20
"ANGREE YUNG ROBOTZ" China Tour
– feature Electro pioneers VERBAL + YULIA [Japan]
VERBAL / MADEMOISELLE YULIA
Support by R3 / DJ Mykal a.k.a. LIN ZHEYI

2011-8-13
SINGER SEN
 
2011-8-11 
JEFFREY LEWIS AND THE JUNKYARD
Guest: XIAO HE 
 
2011-8-5
MONTÉE [Norway]
Warm up: CNdY

2011-8-3
BRITISH SEA POWER
Guest: MUMA & THIRD PARTY

2011-7-15
RAY-BAN NEVER HIDE live
Bands: BRAIN FAILURE / STEELY HEART / RUSTIC / THE GHOST SPARDAC

2011-7-14
MAMER & IZ's NEW CD RELEASE CONCERT
2011-7-9
RETRODANCE "NOSTALGIA"VOL.5
ANNIVERSARY PARTY

2011-7-2
PILLARS OF CREATION
PROXIMITY BUTTERFLY  TOUR 2011 BEIJING SHOW

2011-6-24
THE NEW ALBUM LAUNCH SHOW OF THE LIFEJOURNEY

2011-6-23
PAPIER TIGRE [France]

2011-6-18
PITCHTUNER [Berlin] ASIA TOUR BEIJING
Guests: WHITE+ / METRO TOKYO

2011-6-16
CURRY & COCO [France]
Guest: Re-TROS

2011-6-15
JOYCE JONATHAN [France]

2011-6-12
ENVY [Japan] ASIA TOUR BEIJING
Support by GLOW CURVE / SUBS

2011-6-10
RUSTIC DEBUT ALBUM THE CITY OF HEARTBREAK & HORROR CHINA TOUR BEIJING
Guest: BIRDSTRIKING + SECRET GUES

2011-5-20
MODERN SKY VI Album Release Party And FAT ART LIVE
BIGGER BANG / ME GUAN ME / LAZY CAMELS / STREETS KILL STRANGE ANIMALS / LIANG XU
2011-5-14
SILVER APPLES CHINA TOUR 2011 – BEIJING
Guests: SOVIET POP, THE OFFSET: SPECTACLES
In May, 2011, Chinese audience would finally get this opportunity of a life-time to experience the root of psychedelic rock, electronic rock, Disco, Hip-Hop, Synth-Pop, Drum N' Bass, Techno, and everything in between. An incredibly rare chance to experience the living history of modern pop music.

2011-5-13
HAO YUN CONCERT: "BLACK (STOCKINGS) FRIDAY"
FIRST HAO YUN CONCERT IN 2011

2011-5-7
MADEMOISELLE ET SON ORCHESTRE
<Cafe pour deux> CD RELEASE PARTY

2011-5-5
The Austrian Embassy in Beijing announces Aodili – The Sounds of Music – A Musical Journey from Mozart to Pop
VALERIE
G-NEILA & MANIX / DJ MEL MERIO

2011-4-29
厦门醉爱 FROM AMOY WITH LOVE
44(厦门 AMoy)
嘉宾:FUNK FEVER 组合的 DJ BITE* SIZE BUDDHA

2011-4-28
SUCCESS [France]
Warm Up:Dr. FEEL GOOD

2011-4-16
2011蜉蝣音乐节 EPHEMERALS FESTIVAL
international indie folk music festival
CLOSING NIGHT
Mamer solo performance / Mamer-Li Tieqiao-Tato / Ephemerals Ensemble: Xiao He, Song Yuzhe, Tao Ye, L'Ocelle Mare, Matthieu Ha, Li Tieqiao, Pierre Mansire

2011-4-9
FRENCH HORN REBELLION & FAKEMUSICMEDIA
COMPILATION RELEASE PR\ARTY
"Irresistible, panting, synth-pop, with fat new wave key tones and ecstatic vocals" – Pitchfork

2011-4-8
2011蜉蝣音乐节 EPHEMERALS FESTIVAL
international indie folk music festival
OPENING NIGHT
JOSEPH ARTHUR + Live painting by Joseph Arthur / XIAO HE + Videos by ZHANG YUEDONG / STRANDED HORSE

2011-4-4
DIRTY VEGAS – ELECTRIC LOVE TOUR
[live pa/percussion + dj set]
嘉宾 Support by Eddie Lv + Ouyang

2011-3-27
THE RED LIGHT SESSIONS <RED LIGHT REVOLUTION>
The film was shot in Beijing's hutongs and this is the first chance to catch the film, hailed as "China's original sex shop comedy", in Beijing.
2011-3-25
SX – MUSIC PRESENTS "INFLUENTIAL SOUND & VISIONS" VOL.3 – HANGGAIWHEN URBAN DEVELOPMENT CLASHES WITH THE NATURAL WORLD
"Influential Sound & Visions" Vol. 3 — SX-Music, Hanggai, Young Artists

2011-3-18
Chanson française music tour for the 16th season of the "Francophone world Festival"
ARNAUD FLEURENT-DIDIER [fr] / CLOE DU TREFLE [be] / ALEX NEVSKY [ca] / ALIOSE [ch]
2011-3-11
THE SYNDICATE 7TH ANNIVERSARY
BUKEM IN SESSION
LTJ BUKEM & MC CONRAD
SLIDE FEAT ANNEMARIE – LIVE
BLACKIE / LYDNB / DAN / KAY C
2011-3-5
GLORY & SPLENDOR
CONVENIENCE STORE 10th ANNIVERSARY
GUEST: A DECADE-LONG DREAM
2011-3-4
DJ MAG BEIJING TOUR
ANDY FLETCHER (DEPECHE MODE) [DJ SET]
INFECTED MUSHROOM [LIVE SET]
Supporting DJ: SPARK / EL – MAR & SUKI (DJ MAG CHINA) / OUYANG (YUGONG YISHAN) / QQ
2011-2-26
DJ PETE ROCK – NYC
In 1992, together with C.L. Smooth, Pete Rock released Mecca And The Soul Brother, one of the most critically acclaimed hip-hop albums of all time. Since then, Pete Rock has lent his production skills to some of the greatest-ever MC's, including Nas, Biggie, Jeru The Damaja, and, more recently, Jim Jones, Talib Kweli's Ear Drum, Redman's Red's Gone Wild and Ghostface.

2011-2-25
SHINICHI OSAWA (日本 / JAP) LIVE/DJ SET
MASA (日本 / JAP), R3 + LIman
JAPAN'S VOTED #1 MOST POPULAR DJ AND KING OF INDIE DANCE
2011-02-19
REBUILDING THE RIGHTS OF STATUES
Opening Bands:
STREETS KILL STRANGE ANIMALS / ME GUAN ME"Re-TROS selected to support seminal post-punk band Gang Of Four in Australia" Before heading to Australia, they will be having their first new year show on 19th Feb at Yu Gong Yi Shan.

2011-1-23
WANGZI SOLO SHOW 2011: PARABOLA OPENING PARTY
Guest Bands For Opening: ZHAN PAN, BIAN YUAN, DONG YAQIAN & BAND, QUEEN SEA BIG SHARK, THE DANCERS

2011-1-20
The M – MAKE THE GIRL DANCE (Fr) Wall of Death Tour
LINE UP:
Vj – Zhiqi / Djs – MAKE THE GIRL DANCE + Saul D + Donald Summer
Greg Kozo and Pierre Matthieu are the electro duo Make the Girl Dance. This provocative pair aren't just about the beats either — you won't easily forget the promo for their song 'Baby, Baby, Baby,' which sees three naked women walking through a famous street in Paris in broad daylight (it's become something of a YouTube hit).

2011-1-15
DASH BERLIN
Support by Spark / El-Mar / Suki / Ouyang / QQ
Dash Berlin is a true deejay at heart with a profound passion for the comprehensive culture of dance music. He is often described as an invigorating and charismatic newcomer, with the unique ability to leave a long-lasting impression upon his audience well after the night is over.

2011-1-14
Collective Appearance Of Three Generations Bands From Maybe Mars
P.K.14
CARSICK CARS
Mr. GRACELESS
Youth is a low roar, a contradictory struggle. It is a burning meteor in the sky.Youth is a free bird, the desire to love, perplexed laughter.

2011-1-1
LONG SHEN DAO releases their debut album "Tai Chi Reggae"
Over the past three years, Long Shen Dao have gone from a great idea to a fantastic band. Their loyal and growing fan base has been waiting for quite some time for their first album. "Tai Chi Reggae" is built around concepts from Taoist philosophy and delivers the melody driven reggae sound that Long Shen Dao fans have come to love. The heart, more than anything else, points the way forward.

2010-12-18
The M – ED BANGER Vol.2
with VICARIOUS BLISS (UK) & MR FLASH (FR)
Line up: Djs – VICARIOUS BLISS, MR FLASH, Donald Summer, Saul D, LIman, A.M.U / Vj – tbd
After Boys Noizes China tour, The M brings back ED BANGER Records (last February 2010 Vol.1 with crew leader BUSY P Vs Revolver (Jap)), for a Beijing WEEKEND Vol.2 staring VICARIOUS BLISS (UK) & MR FLASH (FR)

2010-12-10
THE CIRS
pecial Guests: Felix, Yu Zhou (Easy FM – Easy Morning)
Veterans of the China rock scene, CIR were formed in 1994, bringing their melodic and infectious pop + sometimes punk to the ears of metal-drenched music fans. Their cheerful sound, such as on their hit single My Sunday, won them a record contract in 1996, bringing them briefly to radio and later tv, making them the earliest underground band (besides Sober) to cross over to the pop music world. With their band members involved in other projects and without further progression on the pop scene, CIR languished for a period, but signed with power label Taihe Maitian in 2004. Their first album under Taihe Maitian in 2006, My World (Wo de Shijie), saw the band move away from their early bubble gum sound to a lusher, more guitar-driven sound, and brought the band back into the spot light for a period. Their 2007 greatest hits album reviewed the band's 10 plus years of history, and focused on their environmentally-friendly, peace and love single, Green. In 2009, CIR won CCTV's "Charity China" award for most environmentally active celebrity and this year the album All That You Need (Suoyou Ni Xuyao de) won the China Gold Record Award for Best Rock Album.

2010-12-8
JACK SPARROW (UK)
Leeds-based Jack Sparrow is one of the rising stars in the Dubstep/Bass Music world, with releases on many respected record labels such as Tectonic, Earwax and others. In just a few short years he has carved out his own distinct style, with deep sub-bass and precise percussive elements combining to create a fresh take on UK electronic music.

2010-12-4
CURRY & COCO (France) 2010 CHINA TOUR
Special Guests: ALT SENIOR / THE BIGGER BANG
This year C&C have released their debut album, We Are Beauty. As one critic put it, "every one of the tracks on We Are Beauty sounds like a potential hit – and a vital antidote to the formulaic pop-by-numbers that now clogs the charts and the airwaves."

2010-12-3
FUNK*FEVER Featuring
SHAMIK DYNAMIK & JEKAI SOULSPEAK
Return of the Funk*Fever crew; five DJs & one Percussionist dedicated to bringing the finest in Funk, Soul, Disco, Old School & Rare Grooves to Beijing. Introducing, all the way from sunny Canada, the incredible BeatBoxing and Vocal skills of Shamik! Plus, a special BeatBoxing vs. Beat-Making session, where Shamik will square off against Jekai Soulspeak (USA). Along with special guest appearances by local BeatBoxing talent Wesley, as well as the underground sounds of Beatroot.

2010-11-30
DAS RACIST (New York)
Bursting on to the scene last year after Perez Hilton discovered their joke rap song "Combination Tacobell-Pizza Hut", Das Racist has been busy proving that they are more than just a one hit wonder. With the recent release of their 2nd mixtape on Mad Decent, featuring collaborations Diplo, Dame Grease and Scoop Deville among others, Das Racist has become a hot commodity. Rollingstone has called them "the Beastie Boys for the tea party era" and Pitchfork called 'Sit Down, Man' one of the best albums of the year.

2010-11-27
SECTION 6 IRON MIC 2010 FINAL
Special guest :MC Stalley(USA)
China 's best mc's gather from around the nation to battle it out. Featuring legendary MC Webber, Detroit 's own Showtyme and special guest performances by Damon Dash's Blu Roc artists.
The Iron Mic (IM) was born over ten years ago in Shanghai, China and has evolved into one of the most influential hip-hop institutions in China. IM is a platform to support rap artists and plays a leading role in the growth and development of hip-hop culture in China

2010-11-24
HANGGAI NEW ALBUM HE WHO TRAVELS FAR RELEASE CONCERT
"…Many of the songs are as sturdy and melodic as great Celtic folk songs, and are treated with a furious enthusiasm worthy of the Pogues…elsewhere the band slow down for Borulai's Lullaby, an exquisite ballad worthy of Julie Fowlis, or collaborate with New York guitarist Marc Ribot for the furious folk-rocker Dorov Morlaril. This is Asian crossover music at its best."Robin Denselow, The Guardian 7, Oct 2010

2010-11-22
GTB'10: Plant Your Seed
"China's Threatened Waters" & "For the Love of Trash (Art)"

2010-11-16
AL D TV &《重型音乐》主办 / AL D TV & Painkiller Magazine presents:
THE RAVEONETTES(丹麦 Denmark)
Special Guest:CARSICK CARS
The Raveonettes were picked by Rolling Stone and Q Magazine as being among the harbingers of the "Next Wave" of contemporary music.
Their music is characterized by close two-part vocal harmonies inspired by The Everly Brothers coupled with hard-edged electric guitar overlaid with liberal doses of noise, very similar to The Jesus and Mary Chain. Their songs juxtapose the structural and chordal simplicity of '50s and '60s rock with intense electric instrumentation, driving beats, and often dark lyrical content, similar to another of the band's influences, The Velvet Underground .
2010-11-6
THE GAR 嘎调专场
暖场:Mr. GRACELESS
Gar has a brand new line up – The joy of creation is challenge, just like the joy in life is change. Just as the seasons change, Gar has changed, yet they remain familiar; every note sung is a different hue among the colors that truly define the soul. Within each song, you find yourself, and the world. On this night before winter starts, the spark of rebirth that lies deep within everyone will ignite.
2010-10-31
INTERCOURSE WITH BEIJING
Bands:BIGGER BANG, DISH; Special Guest:PET CONSPIRACY
2010-10-30
BRAND NEW ALBUM "WAVE" FROM QUEEN SEA BIG SHARK
ALBUM RELEASE PARTY
2010-10-29
Zippo presents:Hot List Night
PET CONSPIRACY / HANG ON THE BOX / Dr. FEEL GOOD / PACALOLO
2010-10-28
POP LEVI & BUNNY HOLIDAY
Sexy sweet Bunny Holiday titalizes with babydoll lyrics that tickle over the playfully pop electro-dance of Pop Levi.
2010-10-22
BUZZCOCKS (UK)
The stuff of legends — the BUZZCOCKS!
2010-10-21
PAPERDOLL ( New York )
PaperDoll's unique blend of rock pop are gaining them friends all over the globe.
2010-10-20
SHOGUN KUNITOKI(Finland)& JACOB SIKKER REMIN ( Denmark)
JSR is a self-taught artist, film director, curator and project leader.
Shogun Kunitoki, Finnish psychedelic electronic rock experimental group
2010-10-19
Zdeněk Bína Acoustic Project
Zdeněk Bína & Jan Urbanec  Acoustic Project
2010-10-18
NILS LANDGREN FUNK UNIT (Sweden )
Swedish trombonist Nils Landgren has become one of Europe's most successful jazz musicians
2010-10-17
UPROOTED SUNSHINE / UPSTEPPER SOUND 5 YEAR ANNIVERSARY REGGAE BASH
To celebrate 5 years of promoting reggae music in China
2010-10-16
RETRODANCE "NOSTALGIA"VOL.2 HOPE IN THE RYE
那些耳熟能详的旋律再次响起
2010-10-15
AFROBEAT FESTIVAL CELEBRATES AFRICA`S GREATEST ICON, FELA KUTI
AFROKOKOROOTS PRODUCTION PRESENTS
2010-10-14
NINEGATES JAZZ FESTIVAL
KLEZMOFOBIA (DENMARK)
Klezmofobia is living proof that an energetic mixture of tradition and renewal can take traditional music to new heights
2010-10-13
MANSFIELD.TYA (France)
Their music's atmosphere is often dark, melancholic, sometimes raging, reminding of Cat Power, Shannon Wright or even Tom Waits
2010-10-12
NINEGATES JAZZ FESTIVAL
MONICA FREIRE (CANADA )
Brasil's new generation of innovative singer-songwriters has given us Mônica Freire
2010-10-11
NINEGATES JAZZ FESTIVAL
MORENO DONADEL TRIO (ITALY)
Moreno Donadel is an Italian pianist, composer and arranger
2010-10-10
NINEGATES JAZZ FESTIVAL
A CAUSTIC TRIO (FRANCE )
Their music deeply rooted into post bop era spreads widely into various musical spheres .
2010-10-9
NINEGATES JAZZ FESTIVAL
SHEM – TOV LEVY JAZZ BAND (ISRAEL)
Shem-Tov Levy, is one of Israel's leading musicians
2010-10-8
KILL CLUB CHINA TOUR 2010 BEIJING
8 BIT音乐的次世代巡演
2010-10-1
PUPPETMASTAZ
These puppet revolutionaries have toured all over the world spreading puppet equality through Hip Hop!
2010-9-30
KITE
Kite is the brainchild of David Mitchell, one of China's best guitarists.
2010-9-29
MANHATTAN SHORT FILM FESTIVAL
The Manhattan Short Film Festival returns to Beijing , providing 10 of the world's best Shorts
2010-9-26
GLOBAL BATTLE OF THE BANDS – BEIJING FINAL
In a band? Play original material? Want a chance to compete against the best up and coming bands in China
2010-9-25
"AVANT – GUARDE" HIP HOP ARTIST BUCK 65
Hip-hop icon Buck 65 has been described as a cross between Tom Waits and DJ Shadow.
2010-9-24
Zippo presents:Hot List Night
REFLECTOR /  SUFFOCATED / AK-47 / A EXIT A
2010-9-22
WIMME(Finland)
World Music from the Top of the World
2010-9-21
WA SHAN GU GE

四位来自云南西盟佤山乡间的当地著名佤族民间艺人首次赴京演出
2010-9-20
Ólafur Arnalds (Iceland )
"Timeless and sublime" – UNCUT
2010-9-16
CHUAN ZI
Without pretense, without packaging, Chuanzi picks up his guitar and shares with you the truth, about life, about the world, about the experience.
2010-9-11
GENERATION 6
These young bands cover a broad range, from punk to guitar noise to beautiful melodies.
2010-9-10
DAFAY & SKYSCRAPER, YU YANG, LIU DONGHONG &SAN
Tinged with the blues, these muscians rock out with a heart that is pure Beijing and sounds that are truly Chinese rock.
2010-9-4
THE LAST CHANCE FOR YOUNG LOVE – New Album Release Concert
WU HONGFEI & HAPPY AVENUE
THappy Avenue  perform for the release of its third album, the Last Chance for Young Love

2010-8-27
Zippo presents:Hot List Night
THE FACE, FREE THE BIRDS, BIGGER BANG, CHASING STAR

ARRTCO DOWNTOWN CONCERT
PET CONSPIRACY,PERDEL, THE DANCERS, LONG KUAN, SHAO XIAOMAO
2010-8–21
NO NAME QUARTET
An international group, based in Beijing, China, specializing in swinging French sounds from long ago.
2010-8–14
ELECTRIC INDIGO (Austria)
LE Contemporary Art Platform brings you the 1st kick-ass performance in 2010 and starts its tour through China
。
2010-8–11
NATTI VOGEL (New York)
Natti Vogel started performing his original compositions in a bohemian flophouse in New York City's West Village at the age of 17.
2010-8–6
PET CONSPIRACY
Pet Conspiracy – Beijing's hottest electro-cabaret live act is finally back at Yu Gong Yi Shan!
2010-8–4
COCOROSIE (France )
The sisters of the unexpected grace the stage of Yugong Yishan with their other-worldly music, that spans everything from fantastical sounds to beat boxing.
。
2010-8–1
SOUND FROM MONSTER
Monster KaR made its Olympic debut in Beijing lurking in the Hutongs and partying at The Place.

2010-7-30
Zippo presents:Hot List Night
Guaili /White+/ Ourself Beside Me /Snapline
2010-7–23
Daniel Bell
Daniel Bell helped build the Minimal Techno scene that is so popular today, so don't miss the opportunity to see this one of a kind dj.
2010-7–22
Angelo Vs Neil Zaza Live In Beijing 2010
VOTED THE NO. 1 SHREDDER OF ALL TIME! Guitar One Magazine magazine
2010-7–17
DJ NU-MARK [Jurassic 5]
Nu-Mark's carefully crafted, explosively energetic DJ sets never fail to get a party rocking.

2010-7–10
RETRODANCE PARTY VOL.27
Featuring: DAFAY & SKYSCRAPER, SHAN XIAOFAN, HUANG SHAOFENG, KAIZE (RetroDance), IVAN ZHANG(Acupuncture Records), DEMONE (Tangsuan Radio).

2010-7–9
JAY-JAY JOHANSON(Sweden)
Once voted "the most beautiful man in the world", Swedish singer/songwriter Jay-Jay Johanson started composing already as a teenager.
2010-7–3
CARIBOU CHINA TOUR BEIJING
"Electronica for grown-ups." – NME
"Best New Music" – Pitchfork
2010-7-2
TWISTED MACHINE joins BJ THUG LIFE – First Anniversary
In 3, Holy Love, Army of Jade Kirin, Tarot Saint, Lose Control of Logic an
2010-6-26
Zippo presents:Hot List Night
AV OKUBO / 24 HOURS / RUSTIC / Mr. GRACELESS
2010-6-24
DJ PREMIER & MC NIC JAVAS  (US)
Without doubt, DJ Premier is a hip-hop legend.
2010-6-23
JAVA (France)
Java is one of the most famous hip hop bands made in Paris intra muros! Energetic, incisive, punchy, their live performance is incredible!
Funk Fever in conjunction with the office of the United Nations High Commissioner for Refugees (UNHCR) are hosting a monster musical extravaganza to mark World Refugee Day.
2010-6-17
GONG GONG (France)
Even if machines, sequencers and samplers are a part of Gong Gong's compositions
2010-6-11
ZENZILE (France)
This bass dub reggae band is a slap in the face to all the bad things that are happening around the world.
2010-6-9
JEANS TEAM &  PITCHTUNER
Berlin Electro Monsters Invade Beijing
2010-6-6
1984(France)
1984 …HAVE FOUND A NEW TERRITORY
2010-6-5
REDBUCKS CD Release Party
For those aching for some live bluegrass, old-time, and country music, it simply doesn't get any more authentic than The Redbucks.
2010-6-4
ATARAXIA(Italy)
Ataraxia are a few Italian artists who explore and create music, poetry, theatre and photography and who have dedicated their lives to art.
2010-6-3
THE MEDULLARY PARALYSIS(Italy)
The Medullary Paralysis is not just a band but an idiosyncratic lifestyle.
2010-6–2
illScarlett / OHBIJOU / FLASH LIGHTNIN'
illScarlett ,Warped Tour mainstays illScarlett are an Ontario four-piece who make reggae/dub-infused rock. OHBIJOU ,This Toronto-sextet make lush, string-heavy music led by vocals from band leader Casey Mecija and incorporating mandolin. Flash Lightnin' insist that you chug some bourbon and dance to their "bad-ass sludge boogie."
2010-6–1
WIL / PARLOVR / THE RACOONS (Canada)
WIL "Best. Acoustic. Guitar. Player. Ever. No joke — this man is gifted."ParlovrThese dudes have toured with the likes of Franz Ferdinand and Arctic Monkeys, and Spin magazine named them 1 of "5 Montreal Bands to Watch" in 2009. These Vancouver-based indie-poppers were quickly snapped up by the same guy who manages Tegan & Sara,
2010-5-30
SOFIA JANNOK (Sweden)
Passion and contrast are two defining keywords for Sofia Jannok's music: the warmth and presence in her clear, powerful voice
2010-5-28
Zippo Hot List Night
BRAIN FAILURE, SUBS, STEELY HEART, EXIT A
2010-5-24
Those Dancing Days  (Sweden)
Linnea, Rebecka, Mimmi, Lisa and Cissi are the five names behind Stockholm based indie pop quintet Those Danciong Days.
2010-5-22
AFRICA DAY 2010
"Jamming the best of African and Caribbean jams all night long."
2010-5-21
Marnie Stern 2010 2010 China Tour – Beijing
Marnie Stern is an American musician, songwriter, and guitarist. She resides in New York City and has garnered much acclaim for her technical skill and finger-tapping style of guitar play.
2010-5-19
CZECHOMOR
Czechomor, cult World Music band from the Czech Republic, explode on stage with raw vitality.
2010-5-14
BAD MAMASAN &SPRING AUTUMN
Chunqiu (Spring & Autumn) and Bad Mamasan play a double bill of old school Heavy Metal.
2010-5-13
DJ Click (France )
Eastern Europe and Dj culture meet with a surprising and unorthodox result.
2010-5-12
PETER VON POEHL (Sweden)
The album "Going to Where the Tea Trees Are" is a first glimpse inside von Poehl's deeply personal universe, a place woven from melodic golden threads, delicate sonic textures, and finely embroidered orchestral motifs.
TRESOR  MOVIE SCREENING NIGHT
As part of the serial events of the festival, and hope to introduce electronic music culture to the Beijing audience with the documentary film Sub Berlin.
2010-5-8
3D DISCO 360™
This fully audio visual 3D Club Experience, originated by Novak 3D DISCO™, is a world first established since 2006.
2010-5-7
EBONY BONES (UK)
"Picture an explosion in a Crayola factory and you're still only halfway to imagining the amazing rudey post-punk of EBONY BONES!…" – The Guardian
2010-5-6
OLIVIA RUIZ (France)
Olivia Ruiz, who has been a singer and musician from her teens, made her name appearing on the French reality TV show "Star Academy.
2010-5-4
MNEMIC(Denmark)
Mnemic IPA: /ˈniːmɨk/ is a Danish metal band, formed in Aalborg, Denmark in 1998.
2010-5-3
Asaf Avidan & the Mojos(Israel)
"Probably the greatest voice in music today"–nyrock.com
2010-5-2
FUNERAL FOR A FRIEND (UK)
IT WAS seven years ago that Funeral For A Friend began to play music based on simple principals: to write songs that connected, songs about their lives, the lives of those around, and to enjoy themselves as they went.
2010-4-24
PEACHES
Peaches is a Canadian electronic musician  ,  Acts such as Joan Jett 、Pink 、Iggy Pop 、Marilyn Manson 、Karen O ( Yeah Yeah Yeahs ) 、Marilyn Manson
2010-4-23
PURESSENCE(UK ) , C60 & BOY #6
Puressence are a 4 piece rock band from Manchester, England.
2010-4-17
I AM ROBOT AND PROUD (Canada)
Toronto native Shaw-Han Liem creates a unique brand of hypnotic, beguiling electronic pop music.
2010-4-16
Neil Halstead( UK)
Timeout has called Neil Halstead "one of Britains greatest songwriters".
2010-4-15
DJ KENTARO (Japan )
Ninja Tune signed Hip hop Artist Kentaro won the DMC World Dj Final at the age of 20.
2010-4-3
"MY GENERATION IS NOT 2 BAD"——Press conference for theme brand clothing
Feat. SULUMI、BRAIN FAILURE, THE BIGGER BANG, Re-TROS, DH&CHINESE HELLCATS, NEW PANTS, DJ SHEN YUE
2010-4-2
DJ Shackleton (UK )
Jue | Music + Art presents
2010-3-28
19 Mirrors (Japan)
old school punk with a neo-visual edge, and digital fusion!!
2010-3-20
Mars en Folie !
Music & Fashion Show for the 15th Celebration of La Francophonie 2010
2010-3-19
The Secret Machines
Revealing a sharp songwriting instinct and unfolding a distinct indie rock influence, Secret Machines unveil singular scenarios and refined tunes within the alternative pop/rock scene.
2010-3-13
DJ VADIM & MC YARAH BRAVO
DJ Vadim stands as THE skillful master of mood shifting, riding universal sounds throughout the world like a musical pioneer on a mission. Yarah Bravo, is nothing but the goddess of streetwise defiant intelligence ripping MCs, soundsystems and soulful hipsters' hearts apart in between every gorgeous breath she takes.
2010-3-12
St.Vincent
Jue | Music + Art presents,St VINCENT China Tour。
2010-3-6
BEYOND THE OCEAN
AV Okubo, Carsick Cars, P.K.14, White, and Xiao He will join together at Beijing's Yugong Yishan to prswent the city with the first major show of the Year of the Tiger.
2010-2-6
BOB MARLEY DAY
ULTIMATE PRODUCTION PRESENTS,Live performances by LUO XUAN JIANG (THE PROPELLERS) & MITABE,DJ SOUND SYSTEMS ULTIMATE PRODUCTION ,MEI WENTI SOUND AND FRIENDS。
2010-2-3
HOPE FOR HAITI CONCERT
Funk*Fever presents, Our goal is to raise 50,000 RMB through tickets and donations, so come and get down to help others get up!
2010-1-31
Peppermoon (France)
The songs of this Paris based pop trio sound like visiting a new flat where you're gonna live and be happy.
2010-1-30
ANDREW BIRD (USA)
A one-man symphony from a modern folk-rock icon
2010-1-17
Patrick Watson (Canada)
Goosebump-inducing cinematic soundscapes
2010-1-16
DJ KRUSH (Japan)
DJ Krush is a gifted producer and world-acclaimed DJ with a superb sense for sound mixing and production.
2010-1-7
Great Lake Swimmers (Canada)
A wonderful atmosphere…minimalist well done – New York Times
2010-1-3
3rd Maryinn! One Moment's Hero
Maryinn is coming back at Yugong Yishan again. The opening gig and party of the photography show OnE Moment's Hero will be held at Jan 3, 2010.
2009-12-19
Immaculate Machine China Tour 2009 Beijing (Canada)
Canadian indie-pop lullabies and folk-rock gems
2009-12-12
Abigail Washburn and Friends (USA)
For the seventh time since 2004, bilingual singer/songwriter and banjo player ABIGAIL WASHBURN returns to China for another extremely limited number of performances.
2009-12-11
Ashram (Italy) China Tour 2009 – Beijing
The embryo of the band was formed in June '97 when Sergio Panarella and Luigi Rubino first started collecting ideas for the project that would later be known as Ashram.
2009-12-10
Qbert (USA)
Only two men on earth have ever enjoyed the glory of winning the DMC World DJ Championships three times. DJ QBert is one of the two.
2009-12-6
Ryan, Willie and Friends Series: the Trio
One of the best jazz trumpeters in the world together with one of the world's leading jazz drummers transform Yugong Yishan for one night only into the best of New York's jazz clubs.
2009-12-4
PAPIER TIGRE (France)
"Papier Tigre (pronouce "Papyeah Teegrr"), a 3 piece rock band from France, understands that a relevant song need not exclude it from having a raw power: their music is firmly entrenched in the tradition of inventive, challenging punk bands like Fugazi or The Ex.
This is art punk, but at it's most primal."
2009-12-2
THE ROOF (Italy )
The Roof show you the way out of a world painted tones of grey, and wake up the good vibrations waiting to melt through.This not-only-reggae band from Rome lifts off from a reggae-dub atmosphere to slip into jazz, funk and electronic and beyond.
2009-11-28
MONO (Japan)
Just in time for their 10-year anniversary, MONO return with their fifth studio album, the absolutely massive Hymn To The Immortal Wind.
2009-11-21
Owl City China Tour 2009 Beijing (USA)
Reamy electro-pop sensation with 30 million plays on MySpace
2009-11-20
Au Revoir Simone
Au Revoir Simone makes dreamy electronic pop music using elemental materials: keyboards and voices braid together in a warm thrum of whirring machines and soft melodies.
2009-11-12
Ronin (Jazz Switzerland )
Swiss pianist Nik Bartsch and his neo–jazz-funk ensemble Ronin play music unlike anyone in recent memory.
2009-11-7
The Toxic Avenger (France)
The Toxic Avenger, a.k.a. Simon Delacroix, electro thrash producer from Paris, France, takes a unique blend of melodic rage and screaming synths to create a sonic epic audiences can lose their minds to.
2009-11-2
CLUESO (Germany )
Clueso (born 1980 as Thomas Hübner in Erfurt) is a German singer, rapper, songwriter and producer.
2009-11-1
THE CORE (Norway)
Norway's The Core Returns to China for Extensive Tour!
2009-10-30
MILK&JADE by DANA LEONG (New York)
Hip-Hop/ Electro-Jazz composer, cellist and trombonist Dana Leong brings his 4-piece band MILK & JADE by Dana Leong for a debut performance in Beijing.
2009-10-29
KID KOALA (Canada)
The undisputable genius in the world of turntablism…
2009-10-28

German Electronic Music series 14
Alva Noto (raster-noton,Berlin)
The essence of pure electricity is made audible…
2009-10-27

LETZTE INSTANZ (Germany)
In the very beginning Letze Instanz (founded in 1996) was crammed into the medieval-rock corner.
2009-10-26
MITMITMIT & SUPER700 (Germany)
MITMITMIT, this infernal trio from Cologne/Germany came with moog, big-muff-bass and drums to knock us down and pull us up again twitching like a short cicuit.
2009-10-23
SUBWAY TO SALLY (Germany)
The theatric hard rock bands from Germany will be awaiting those who float free off the current.
2009-10-17
MONOKINO & SUPERMARKET
(Amsterdam / Beijing)
2 cobras in one night…
2009-10-16
Us3 [live!! ]
Turning it up with "stop. think. run"
The mastermind behind Us3, London based producer Geoff Wilkinson and a perpetually changing collective of up and coming musicians make up this ever pioneering jazz/hip-hop hybrid.
2009-10-15
SIGHBORG
Antidote presents, for the first time in China..
Sssighborggg [live band from Korea] + Slick 50 [producer / DJ from UK] + Sulumi [Beijing] , DJ Ozone, and Special Secret Guests!
。
2009-10-14
FRESHLY GROUND (South Africa)
Diamonds straight out of South Africa….
Freshly Ground weaves a musical magic that is highly infectious and undeniably groovy.
2009-9-23
Dead Sexy Inc.(France) & YunYou Electronic Band
DEAD SEXY INC. Their music blend punk, disco and electronic, retro and trendy musical styles complemented by the band members of the sorts of stuff in Mensao performance, making them fast becoming the new darling of the Paris Club.
2009-9-21
Kreator (Germany)
Now in their third decade, the German thrash metal outfit keep on ticking.
2009-9-11
SUPER MILKMEN [London]
SUPER MILKMEN [London] are made up of beatboxer, Dj and producer, Diqwon Le Chef and DJ, producer and sound engineer Ghostmen.
2009-9-4
Bungle (Brazil)
(CIA, Hospital, Critical, Innerground)
Brazilian Drum & Bass DJ and Producer
Brazilian DJ Bungle, aka André Sobota is an admired and respected producer and DJ worldwide.
2009-8-31
STROBOLIGHT (UK)
Strobolight are a 4-piece indie / post rock band. The four members met while studying at Oxford University.
2009-8-23
Make a Feint to the East and Attack in the West presents Session 24
Special Guest:Unni Løvlid (Norway )
Unni Lovlid, vocalist, made her mark very early, winning the A category at the Norwegian Traditional Music & Dance Competition in 1996.
。
2009-8-21
"AFRO ENTERTAINMENT"
Afro Entertainment Troupe is a group of professional dancers and musicians from Uganda, the Pearl of Africa.
2009-8-12
AFROKOKO ROOTS
'Afrokoko Roots' are a 15-piece international Afrobeat outfit, formed by Ghanaian/Nigerian percussionist and vocalist Sunny Dada.
2009-8-1
UPSTEPPER SOUND 4TH ANNIVERSARY BASH
Special Guest:Pete Holdsworth (Pressure Sounds, UK)
Celebrating 4 years of promoting Reggae Music in China
2009-7-24
THESE ARE POWERS (New York)
Don't fear the future. These are Powers have come to conjure the new musical golden age you've been waiting for–one of insistence, intensity, and light.
2009-6-19
YANN TIERSEN (France)
Festival Croisements  (Crossroads Festival) – French Touch
Acclaimed on his first visit to China in 2006, the avant-garde multi-instrumentalist Yann Tiersen is back for a national tour
2009-6-18
GOETHE'S SOMMERNÄCHTE IN PEKING
BERLINER NACHT DER MUSIK–POP–ROCK MUSIKFEST
DEINE LAKAIEN (Germany)
If you only see one show in june, it must be this one…the magical musical sound of Deine Lakaien comes to Yugong Yishan in a rare acoustic set
2009-6-17
GOETHE'S SOMMERNÄCHTE IN PEKING
BERLINER NACHT DER MUSIK–POP–ROCK MUSIKFEST
PANIK & KLEE (Germany)
PANIK could easily be called the Linkin Park of Germany, with their layered sound, heavy rock style and vocals that bounce between rap and singing.KLEE, from Cologne, has been toying with their fans with their romantic electro-pop advances.
2009-6-16
GOETHE'S SOMMERNÄCHTE IN PEKING
BERLINER NACHT DER MUSIK–POP–ROCK MUSIKFEST
VORZEIGEKINDER, SUIDAKRA & KIRA (Germany)
Starting of with 3 Initiative Musik bands: A cross section of alternative music in Germany today, with pop punk masters Vorzeigekinder, celtic metal makers SuidAkrA, and mellow songstress Kira.
2009-5-29
PATRICK ZIGON (Germany )
Award winning D.J. Patrick Zigon has been around the world making people groove to his melodic techno house style for some time. Now he is coming to Beijing!!
2009-5-28
Yannick Rieu :Spectrum4(Canada)
Yannick, one of the most promising geniuses in Canada, has an incomparable artistic influence in the world. He is prolific and productive in excellent works every year!
2009-5-27
Greg Houben Trio (Belgium)
Special Guest :Steve Houben (Saxophone)
A new generation of jazz musicians appeared, particularly fascinated by the music of the 50s to 60s.They play the music with a properly astounding genuineness.
2009-5-26
MOTIF Jazz Band (Norwegian )

Since its founding, MOTIF has appeared as a band with high profile and received the Young Nordic Jazz Comets award.
2009-5-25
Thärichens Tentett (Germany)
With great breakthrough and diversity in its style, this band brings you an amazing live performance! In their music, the tentet fuses numerous musical inspirations, such as swing, bebop and punk, chamber music and bossa nova.
2009-5-23
Mc BIG RED & DJ ROM1 (France)
Get prepared for a night of deep bass and vocal prowess with infamous MC Big Red returning to Beijing with co-host of Nouveau Casino's "Unity Special", DJ ROM1 aka Mr. Explicit .
2009-5-22
AFRICA DAY
To celebrate African Liberation Day and the African Unions's Africa Day, join MITABE, the Ras Ethiopian Dancers and DJs S-Press, Sinvu and O.P. for a night of live African music and dance.
2009-5-20
BOODJAR WEERN – THE SPIRIT OF THE LAND (Australia)
The southern tribes of the south west of Western Australia are proud to present a showcase of traditional dance, music and story from the First Australians of this beautiful region.
2009-5-16

DJ Bang Gang (Australia)
Modular is bringing no one less than the anarchically brilliant Bang Gang, infamous for creating chaos under control with their bare-naked rockin' sets.
2009-5-14
MAIS UMA (Denmark)
A Brazilian inspired jazz band
2009-5-7
Fluorescent Is The Night——Dance Rock Party
Electroboys (Sweden) & JU TOUSI
The Electroboys fuse catchy pop tunes with electronic sounds, and hey, they're ready to party, with one of their top tunes being "Ladies' Night"!
2009-5-6
HIGH TONE (France)
A production of 86/33 link and the French Cultural Centre in association with Zebra Media
The sorcerer's apprentices of vinyl sampling are back at Yugong Yishan
2009-4-30
EL COLUMPIO ASESINO (Spain)
Veteran Spanish rockers El Columpio Asesino take a break from their jam-packed tour of Spain to rock Yugong Yishan with their mixture of punk-informed, electronic/pop rock.
2009-4-18
K – JELL (Punk / Norway )
2009-4-10
MIO MYO (Germany)
Supported by: Goethe Institute, German Academic Exchange Service (DAAD), German Centre, Deutsch-Chinesisches Kulturnetz & German Chamber of Commerce (AHK)
2009-4-9
fethi tabet meets panjir
As part of their China tour, Alliance française de Pékin presents a fantastic concert based on warm melodies featuring the oud, guitar, violin, saxophones, and powerful percussions and voices. Joining Fethi Tabet is Panjir, who play a rich mix of Uyghur traditional music with a strong improvisational element.
2009-4-8
CAN CUN RUMBA CATALANA (Spain)
The rhythm of  the cuban Rumba with Latin and African rhythms.
2009-4-6
DRAGONFORCE (UK)
UK metal sensations and Guitar Hero 3 stars DragonForce make their world tour China stop at Yugongyishan
2009-3-27
PITCHTUNER(Berlin) feat.Helen Feng
Berlin based groove heroes Pitchtuner is finally coming to Beijing
2009-3-22
VALERIE SAJDIK (Austria)
Winner of the Austrian Music Award "Amadeus" in 2005 and 2008
2009-3-21
SEMAINE DE LA FRANCOPHONIE HIP-HOP EN VF
法国驻华使馆与在京其他法语国家大使馆共同主办
Deklin(Switzerland)/ Fisto & NEMO (France ) / Accrophone (Canada ) / James Deano (Belgique )
2009-3-17
FUCKED UP (Canada)
来自加拿大年轻而出色的朋克乐队
2009-3-13
DJ ZINC (UK)
One of the UK's most exciting DJs and producers reveals an exciting new musical direction
2009-3-8
German Electronic Music series 11
GUDRUN GUT, THE GODDESS OF BERLIN'S UNDERGROUND PLAYS YUGONG
2009-2-27
SYNDICATE五周年纪念
COMMIX [Metalheadz/Hospital Records/UK]
自英国剑桥崭露头角以来,Commix已经成为全球最受好评的Drum & Bass制作团体
2009-2-21
PEOPLE UNDER THE STAIRS LIVE (USA)
Dropping beats harking back to a time when hip-hop was FUN, People Under The Stairs spell out a P-A-R-T-Y much like De La Soul at their most inspired, chillest and unmistakable best.
2009-2-17
JOSE GONZALEZ CHINA TOUR 2009
Swedish Grammy (Best New Artist, 2004),European Border Breaker Award (2006),Platinum sales in Sweden and Great Britain,Double Platinum sales in Ireland,Gold sales in Australia and New Zealand
2009-2-11
MI22 (Denmark)
MI22 is Denmark's first, largest and oldest Funk-Big Band featuring  13 horns, rhythm-section and a singer.
2009-2-7
KOMODO (Canada)

LIVE DUBSTEP AND OTHER BASS-HEAVY GROOVES – ANCIENT MEMORIES, MODERN TOOLS
2008-12-28
LUKE LEIGHFIELD (UK)
21 year old singer-songwriter Luke Leighfield on China Tour
2008-12-9
Yugong Big Band + TSUMOTO KOJI (Japan)
Koji Tsumoto, the guitar virtuoso from Japan in Beijing
2008-11-21
WAX TAILOR (France)
hip-hop
His first full-length album named "Tales Of The Forgotten Melodies," completely on his own, garnered critical acclaim and love from French music fans and became one of the best selling electronic releases of the year.
2008-11-5
MANUEL GÖTTSCHING现场配乐 (Germany )
默片大师茂瑙(F·W·Murnau) 1921年导演的
默片《古堡惊魂》
主办机构: 歌德学院(中国)/德国文化中心 合作机构: 愚公移山
2008-10-25
DJ Goldie and MC Lowqui (Metalheadz, UK)
DJ Goldie——Drum&bass ,世界著名DJ
2008-10-22
Regurgitator (Australia)
Regurgitator is one of Australia's most popular bands.
2008-10-6
IIRO RANTALA NEW TRIO (JAZZ / Finland)
– featuring FELIX ZENGER  & MARZI NYMAN
2008-10-2–4
NO+CH  2008北欧音乐节 ——Comma Coma
Norway/Sweden//Iceland/Finland/ Denmark/NO+CH北欧+中国
2008-9-26&27
French Stellar Band
AIR
The only Asia dates for AIR's CLOSE UP TOUR 2008
2008-9-13
Monokino (Berlin /Amsterdam / Beijing)
In Holland, Monokino has received both critical and public acclaim for its indie music.
2008-7-11&15
GREENING THE BEIGE
Eco-awarness raising event featuring art exhibition, installations, live music, trick bike show, green market place and much more
2008-6-22
ZHANGXUAN (TAIWAN)
"the wonder" from taiwan won numerous awards : best singer, best album, best lyrics, and best producer.
2008-6-13
JAZZANOVA & CLARA HILL (GERMANY)
Goethe-Institute presents: German electronic music series # 4
Dialogue with Dj Zhangyoudai
2008-6-4
NERY (FRANCE )
The founder of the mythical French rock band « les VRP »
Organisateurs : AF Pékin / Partenaire : Festival Croisements
2008-5-18
PECHA KUCHA NIGHT
antidote to the "death by powerpoint syndrom": Speeches from people of creative fields
2008-5-16
LAO LANG BENEFIT CONCERT FOR THE EARTHQUAKE VICTIMS
We were able to raise more then 80.000 RMB thanks to all the musicians and guests.
2008-5-15
C2C BEATTORRENT – DJS PFEL & ATOM  (FRANCE)
4 x World DMC Team Champions
2008-5-14
DJ CUT CHEMIST (USA)
The Los Angeles native recorded hundreds of songs before selecting the final 12 for his Warner Bros. Records debut album, The Audience's Listening.
2008-5-11
KEREN ANN (FRANCE )
New York and Paris-based artist Keren Ann has racked up accolades for original compositions that put a fresh perspective on the age-old art of songwriting.
2008-5-9
DAY OF RECKONING DOR2008 (DANMARK /GERMANY )
Danish heavy cyber-hybrid RAUNCHY and German bloody old-school death metalhead DEBAUCHERY
2008-04-25
KARIN PARK (NORWAY)
rich lyrics, strong music and with a fantastically charming voice.
2008-4-24
MEDIENGRUPPE TELEKOMMANDER (GERMANY)
Spearheads of the « new agit pop » movement in Berlin
2008-4-9
HELLO SAFERIDE (SWEDEN)
Singer-Songwriter Annika Norlin fascinates her audience with her enchanting voice and only a few gutair accords.
2008-3-22
FRANCOPHONIE FESTIVAL CLOSURE CONCERT (FRANCE)
Chinatown/Rue d'la Gouaille/Dj Opra Hashimo
2008-3-14
FRANCOPHONIE FESTIVAL OPENING CONCERT (FRANCE)
Dominique A/DJV Cinemix/DJ T2M/Dj Otra
2008-2-1
CHARLIE MUSSELWHITE (USA)
Legendary bluesman
2008-1-18
MAGYAR POSSE (FINLAND)
cinematic, melancolic, slawic and massive
2008-1-17
CLUB 8 (SWEDEN)
two of Sweden's finest indie pop acts
2008-1-11
DARK TRANQUILITY (SWEDEN)
There was a revolution of Death Metal called Gothenburg Sound. And it was Darktranquillity who started the revolution.
2007-12-30
DJ CASH MONEY (USA)
producer of the legendary underground tape "Old School Need To Learn O-Plot II"
2007-12-24
KIREEK (JAPAN)
Japanese team dj champions 2007
2007-12-16
GOETHE INSTITUTE – CHRISTMAS CELEBRATIONS
2007-11-29
JENNY SCHEINMAN (USA)
The NY Times: "Ms.Scheinman is a killer player. She has the street musician's trick of  getting attention with the pure power of a single,perfect note."
2007-10-12
BUSDRIVER (USA)
Possessing a hyper-literate, intellectual style of rapping augmented with dizzying elocution that would tongue-tie even the fiercest auctionee.
2006-12-2/3
YANN TIERSEN (FRANCE)
Composer of: "Le fabuleux destin d'Amélie Poulain"