Following the 2015 launch of As the Sadness was Downloaded Two Times become a hotspot in music circles, recently Sandee Chan, a queen in indie music, has announced her gorgeous comeback with the new album Martial God Cardea. Sandee Chan World Tour cooperating with Live Wild will begin on 17th November in Beijing.
Live Wild is a musical cultural brand that combines music, originality and social event, creating a high-quality cultural entertainment life circle for music lovers with a strong on-site appeal. This concert is planned and held by Live Wild with the involvement of experienced Big Egg-level visual team who has plenty of visual artworks and with the participation of Live Band consisting of well-known musicians who are guitarists Qianxiu Xu, Eric, program Wenjun Chen, drummer Peter, both of whom have been cooperating with Live Wild for years. The double sense of hearing and vision will present you a perfect music scene.
We are looking forward to your attendance to 6502 Concert in Beijing.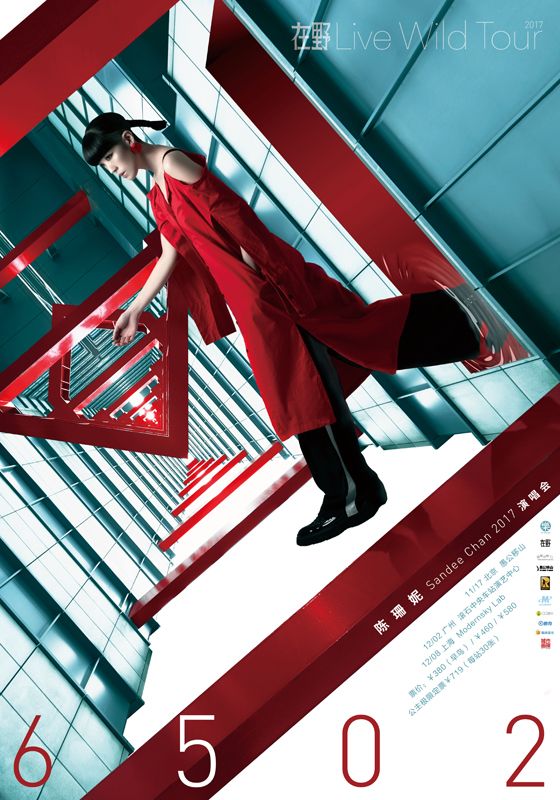 Start:

Tickets:

Rmb 580 (door) / 460 (presale | on a first-come-first-serve-basis)