Splashh was formed in 2012 by friends Sasha Carlson and Toto Vivian. The pair have been making music together since they were teenagers in the suburbs of Australia, which to be fair, was only a few years ago.
Their debut album, Comfort, recorded entirely on their own with a home studio in their London flat, was released in 2013 to critical acclaim. With praise from NME, BBC, CLASH, The Guardian, Clash, Drowned in Sound, Q, and many other tastemakers, the band hit the road in support of the album touring extensively through the UK, Europe, America and Australia.
In 2015, the band divided themselves between London and New York City for a time of "self-imposed exile to write." The idea being that the time apart, and the different influences of the two cities, would bring a new dimension to the music. With the addition of new members Jaie Gonzalez and Tom Beal, plus the production skills of Nicolas Vernhes (War on Drugs, Deerhunter, Dirty Projectors), the sound that this creative time had cultivated has been beautifully captured on Waiting A Lifetime. Their sophomore effort will be released by Cinematic Music Group on April 14, 2017.
"When we first went in the studio, we had a different idea of how we wanted the record to sound," says Vivian. "We had been sitting with the demos for 3 years, so we had an idea of what we thought the album should sound like. When we went into the studio with Nicolas, we started fresh and tore the songs apart. It was a lot of fun to experiment and take it as far as we could. It was liberating."
Adding another layer to the album is the band's aesthetic. The album artwork is by artist Lucien Smith, who created original works of sculpture he then photographed for the band to use. The first round of press photos is by rising photographer Zachary Chick.
The band now has the resources to preach their gospel worldwide, and will be touring extensively in support of their release.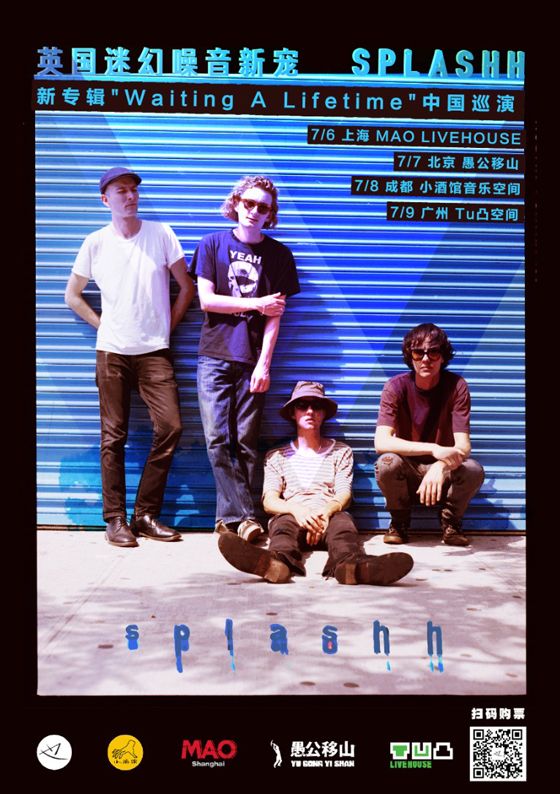 Start:

Tickets:

Rmb 160 (door) / 120 (presale | on a first-come-first-serve-basis)