* Best band, 2014 Golden Melody Awards, Taiwan
* Being nominated for 2016 Golden Melody Awards, Taiwan
* Best 2014 Original Music Award from TV program, Music Genesis, produced by Public
Television Service Taiwan
* Mixer's debut album, "CIRCUS MOVEMENT" was released in June, 2013
* Mixer's second album "BEFORE BEING NAMED" was released in March, 2015
* Mixer's the newest album "WILDLIFE" was released in October, 2016
* Mixer has been invited to perform by over 350 organizations
The band is known for its distinctive lyrics (sometimes poetic and romantic, sometimes straightforward and readily comprehensible), and its inspiring, exciting and uplifting instrumental sounds. The acoustic guitar forms the foundation of its composition process, while a combination of electric guitar, bass and drum pounds out the unique finished work.
The extraordinarily unique voice and explosive on-stage body language of lead singer Sheng Hao, always take audiences on a special journey to Mixer's own rock kingdom.
Mixer stands out among new, young, creative bands in Taiwan. Each performance becomes a memorable talking point for the audience.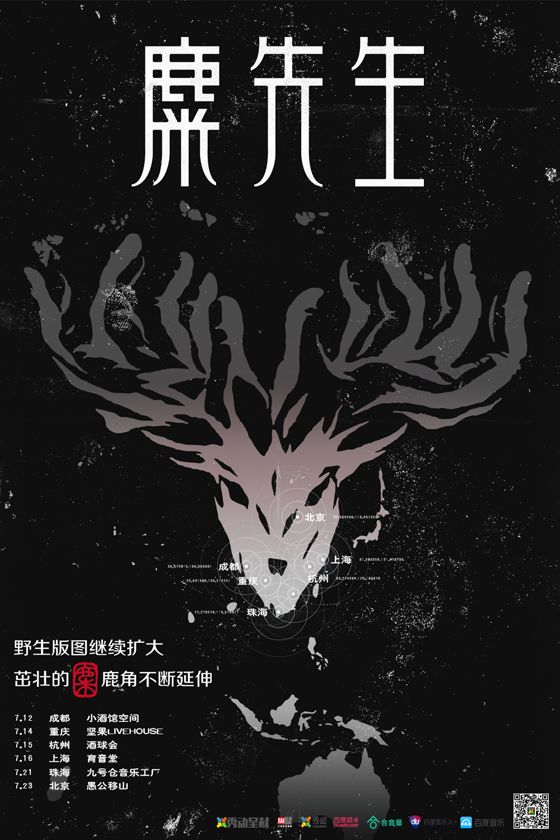 Start:

Tickets:

Rmb 120 (door) / 100 (presale | on a first-come-first-serve-basis)