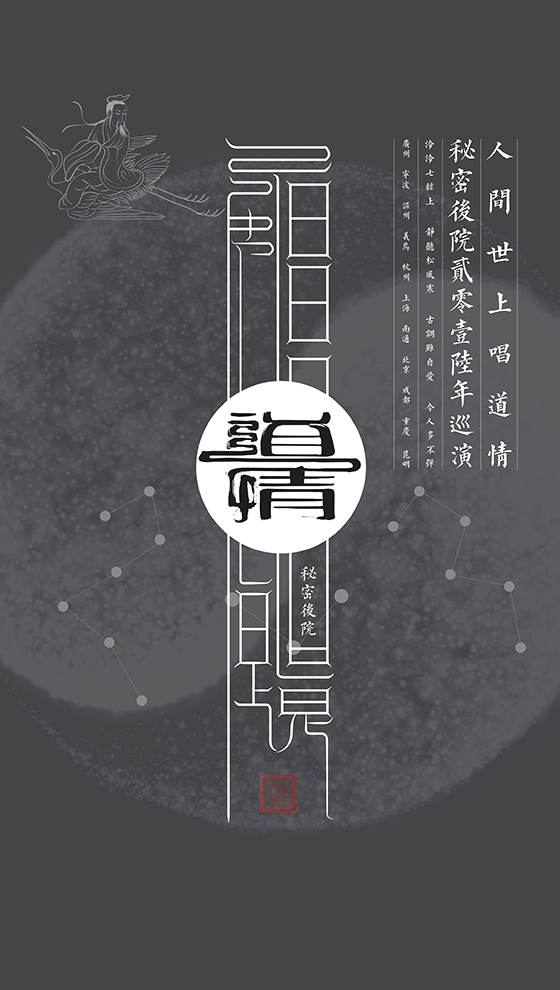 Secret Backyard is a low profile independent band in Guangzhou, China, featuring oriental music. Since its first debut in 2006, it has been drawing an outline of ancient China's spiritual world with its soothing and gentle tones.
Simple yet sophisticated, its music conveys a sense of transcend. The lyrics of every song is inspired by traditional Chinese poetry and Taoism philosophy. Instruments such as plucked strings, percussions, Chinese flutes and Chinese Guqin are incoporated into their music to enhance the depth of their songs.
As an independent band, it has released a dozen of albums since its establishment, basically producing one album every year. They also worked with several artists to create cross-over works with visual impact, which include performing with sand drawing artist, or Chinese traditional style painting photographer. Besides, improvisational skills of the band members are also excellent and unique.
Start:

Tickets:

Rmb 120 (door) / 100 (presale | on a first-come-first-serve-basis)