The golden age of Beijing rap: they are known to each other as "Ci" – homie, you may have been at their gigs, but you might not know for at least a decade the homies grew up together, even before they started rapping.
They stood next to each other, in the club, among the people. Mic passed from one to another, same vibe, straight representing Beijing.
Freestyle was 24-7 then, drive-by, on the run, in the street light, ballin', grillin' together, in and on all the dope joints around town.
Now, walking out from the past, they secured their own styles: golden age, street, jazz, digger, poet… the best Hip-Hop party in the city of Beijing, the one and only underground radio in China.
The one and only Beijing Hip-Hop.
Today, you recall all the lyrics.
Do you want to go back though?
Do you want to witness that Freestyle all together once again?
Do you want to be back to the future?
Do you want to hear the collabs you never knew that exists, do you want to hear the songs that were never published?
Do you want to stand together?
My friend, we await your presence.
Because a decade ago, we did not feel each other, but, it all started from Freestyle.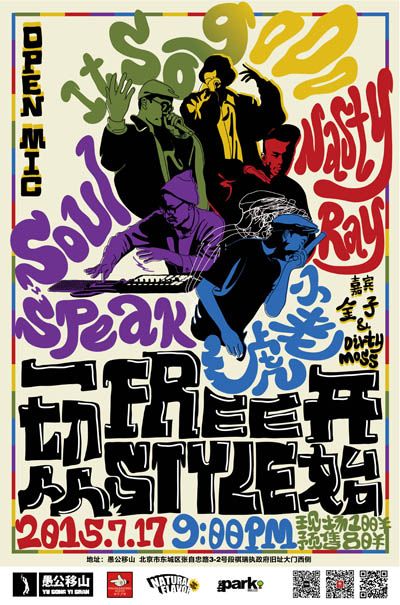 Start:

Tickets:

Rmb 100 (door) / 80 (presale | on a first-come-first-serve-basis)