The eighth edition of "Mars en Folie" promises to be one of the flagship events in 2015.
From March 7 to the 22nd, the "Mars en Folie" music festival 2015 will feature 29 concerts in 14 cities across China, artists more talented than ever, extremely diverse musical styles, with a touch of poetry, retro sounds, uncompromising rap, folk, rock…Not to mention Shakespeare, Faulkner or Romain Gary who will be crashing the party. The new French music scene at its very best will be on display with a dazzling array of sounds and lyrics inviting you to join in the frenetic rhythms of "Mars en Folie", now more appropriately named than ever.
The 2015 program speaks for itself.
Hushed ambiance and rousing electric crescendos guaranteed with Belgium's Olivier Juprelle. The detonating retro sounds of the Swiss band Adieu Gary Cooper somewhere between rock'n'roll, blues and garage music.
The resolutely philosophical Québec rap of Webster with its intercultural nuggets.
The wild and captivating swinging pop of France's Ginkgoa, an irresistible invitation to dance.
29 unforgettable encounters featuring the colors of the Francophonie presented by the Alliances Françaises network, the embassies of Canada, Switzerland and Belgium, the Wallonia-Brussels Delegation, and Québec offices in China, in partnership with "Mars en Folie".
Four members of the French pop, rock, rap and folk scene assembled for your listening pleasure to take part in this seminal tour of China featuring artists and sounds representing the humanistic and cultural values of the Francophonie.
http://www.marsenfolie.afchine.org
http://www.faguowenhua.com/francophonie
Adieu Gary Cooper [Switzerland / French Lo-Fi Psychédélique Folk]
Inspired by Romain Gary's 1964 novel The Ski Bum, this Genevan 4tet plays country-­‐blues with a psyche-­‐touch. All lyrics are french and uncompromising. Folk guitars vs distorted guitars,hovering lap steel, backing vocals celebrating country music heros or messy Black Lips riffs. It is a dreamy record, unique, fresh and new, between lullabies and dance floor killers… They invoke the ghosts of the french past as Serge Gainsbourg or Alain Bashung but also some immortal giant as The Velvet Underground (as usual) or Harry Belafonte! It's groovy. It's mellow! It is for the first time on LP, with a beautiful print screen cover, deep in the blue. The perfect record for the beginning of the year, promising rising waters!!!
There are people who, when they're fed up trying, naturally fall back on their mother tongue.There are people who inevitably veer towards something sluggish and hazy, a little like our judicial system but with a happy ending. There are people who greet the death of their idols, lost under the snow, with melancholy and who reveal between the lines that, from the day they were born until the day they'll die, they will always have something to hide.
Tired of seeing their reflection in the mirror, there are people who immerse themselves in an ocean of intimacy and who never even try to pull the knife out of their wounds. Simply said, there are people who are more at peace than others, unfazed by the surrounding hostility, who openly and wholeheartedly write songs of their own time with tinges of 'Bleu pétrole'. Through their diluted verses, Adieu Gary Cooper exist. The musicians in Adieu Gary are such people, and I've met them.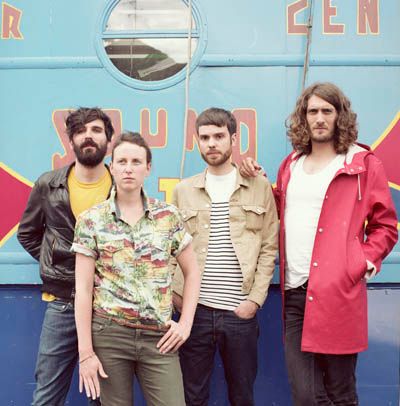 Ginkgoa [France / Swinging Pop]
She comes from New York, he leaves in Paris -­‐ her name is Nicolle Rochelle, his name is Antoine Chatenet and fighting against all the odds of their geographic destiny, they have found each other.
It was 2010, after four years of touring Europe with the director Jérome Savary, that Nicolle stumbled upon Antoine's productions on the Internet. Instantly upon hearing Antoine's songs,she recognized herself within the sound and fell in love with his musical style. That very same evening they met by pure chance in a Parisian jazz club, and GINKGOA was born.
Very quickly they decided to embark on the journey of making French songs with an American vibe, and American songs with a French touch where time periods would cross and inspirations would collide: from Pop Music, to the Swing of old New York with a mix of electro beats and poetics.
As a hybrid genre between Caro Emerald and Caravan Palace, they only have one idea in mind: to make generations of people dance, sway, and sing along to melodies that stay in your head long after GINKGOA has left the building, as long as the Ginkgo, their tree totem namesake, continues to survive.
Officially discovered in the well-­‐known French festival "Les Francofolies" where they won the prize for "Favorite Group" of the festival, the duo went on to play approximately 140 dates in France, Switzerland, and the USA, being offered numerous additional awards along the way.
After a signature with Sony / ATV Publishing in the beginning of 2012, their first single " From New York to Paris " became the anthem of the perfume company "Rochas" for all the European campaigns of the brand.
GINKGOA is presently preparing their first album with a release planned for spring 2015.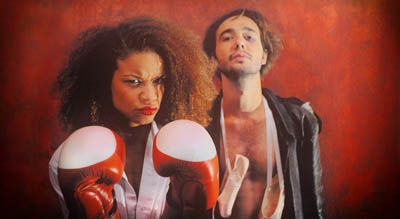 Olivier Juprelle [Belgium / Wallonia-Brussels Delegation / Pop folk French songs]
http://www.olivierjuprelle.com
Olivier Juprelle was born on 3 January 1978 in Namur (Belgium) and is a Belgian singer and composer.
Following the release of the first self-­‐produced EP in February 2014 which enjoyed a favorable media coverage and around 30 concerts in Belgium and France (e.g. Botanique, Francofolies de Spa, Festival Pause Guitare…), Olivier Juprelle is back with a better and freer 10-­‐track first album.
Recorded between the high ceilings of Brussel's mythical Jet Studio and the muted atmosphere of an isolated cottage, this jazz-­‐fan composer's first opus in French has been conceived with complete freedom of creation thanks to Internet users' financial participation.
"Le bruit et la fureur", literally "The Sound and the Fury" (a hat tip to William Faulkner who himself was referring Macbeth) is a clever fusion of analogue technology and a mish-­‐mash of the old-­‐school trilogy: bass, guitar, drums. The demanding arrangements, patiently composed throughout long sleepless nights, balance between held tensions, muted atmospheres and grandiloquent electronic swifts.
The skilful conjuration of a half-­‐singing half-­‐talking voice that seems to come directly from a Rhomer film and hypnotic rhythms comes into full play with powerful strophes woven directly to the body, by Jospeh D'Anvers and Arman Méliès.
With this first album, the nostalgic dandy explores emotions with a constant sensuality by evoking brutality, insouciance, fragility, detachment, sex, alcohol and loneliness. Olivier Juprelle has depended on Jérôme Mardaga's skills (ex-­‐Jeronimo) and the voices of Coralie Clément, Li-­‐lo* and Auryn for this album that inevitably reminds us of Jacno, Daniel Darc or Benjamin Biolay.
Olivier Juprelle will perform a tour de force in China with the guitar player Jérôme Mardagaat his side who is a pioneering force of Walloon's indie scene.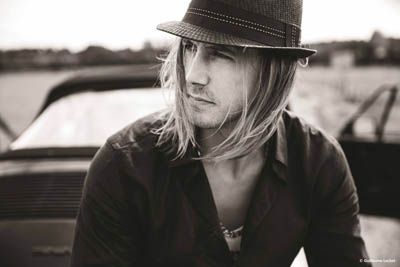 Webster [Québec-Canada / Rap]
Aly Ndiaye, a.k.a. Webster, was born and grew up in the Limoilou district of Québec city. Born to a Senegalese father and a Québecois mother, he has always been proud of his roots and refers to himself as a pure wool SénéQueb métis. His passion for history led him to pursue a university education in that field.
Both a hip-­‐hop artist and an anti-­‐racism activist, Webster is very involved socially: he regularly lectures on the influence of hip-­‐hop among young people and the issue of multiculturalism in Québec. His favorite subject is the history of Blacks in Québec and Canada.
Since 2009, he has been touring Canada and the United States to give hip-­‐hop writing workshops in which he teaches both young and old how to compose in French.
On the musical front, Webster has been active since 1995; as a founding member of the collective Limoilou Starz, he is one of the pioneers of the hip-­‐hop scene in Québec City. The Old Man from the Mountain is known for the quality of his lyrics and the intelligence permeating his words. His art is a tool he has been honing for nearly two decades, allowing him to draw from his cultural and intellectual background to deliver his message in the most powerful way.
The writing workshops allow Webster to share his vision of hip-­‐hop composition. This is an appropriate tool to demonstrate the intellectual and artistic value of this art form to the uninitiated. These workshops have taken Webster to several schools and youth centers in Québec. Presented as part of French language classes, they address the topics taught during the segment on poetry (rhymes, metaphors, similes, inspiration methods).
Webster has repeatedly presented the workshop in the United States, including at the Massachusetts Institute of Technology in Boston and Howard University, in Washington DC. In partnership with the Embassy of France, Webster visited several primary and secondary schools, as well as universities, to promote French in Franco-­‐American circles. His writing workshops have led him to New York, Atlanta, Miami, Chicago, Pittsburgh, Baltimore, New Hampshire,Maine, Rhode Island and Wisconsin.
Organizers:
The Alliance francaise network in China
The Embassy of Canada in China
The Embassy of Switzerland in China
The Embassy of Belgium in China/the Wallonia-Brussels Delegation in China The Québec Offices in China
The Embassy of France in China
Main institutional Partners:
Institut Français
Wallonia-Brussels International
Yugong Yishan
Club France
18:00 – 17:45:Adieu Gary Cooper & GINKGOA
20:30 – 22:15:Olivier Juprelle & WEBSTER
With invitation only
010-6553 2678
Start:

Tickets:

With invitation only