In 2012, the band "The Slap" went viral on the Internet overnight with the song "Bureau Chief Mr. Wolf's 18 Touches," a song that was later banned and unbanned for countless time, and yet still circulated widely thanks to its popularity. Lyrics of the song had instantly become a classic, with "Bureau Chief Mr. Wolf" seen as an emblem of China's powerful and privileged bureaucratic class.
Later, with a series of stunning political events involving "slaps", the year of 2012 does indeed, seem to become a year of slaps, as in an ironic twist, some even think that "The Slap" was formed after those events.
Who is "The Slap"? Who is the band's frontman holding a fan who calls himself Huangtang Zhao? Information is limited. Some think he is a disciple of a traditional Chinese comedian trouple, some think he is the host of a talk show, and some even think he is a commentator of current events, only disguised as an artist.
But in reality, "The Slap" is a band with a history of 14 years. Formed in 1998, The Slap specializes in a type of critical rock music, and due to their sincerity and unwillingness to participate in circles, before this year, the band was virtually an unknown with obscure reputation. It also came as a surprise for them, that a song commenting on certain political events online would make them notable overnight. You call it karma, or you call it "it's time", in any case, "The Slap", with their rock beats, sharp comments and their sarcastic whip, leaves a good slap mark to so many people this time around.
After "Bureau Chief Mr. Wolf's 18 Touches", Huangtang Zhao, the frontman of the band revealed that it is only the excerpt of an even bigger opus, or to put it in another way, it's like the preview for a film. The next single, "Boss Mr. Bei's 18 Diagrams" impressed even more with what the band is capable of. The two songs were rumored to be the first two parts of a Trilogy called "Mountain Chrysanthemum Trilogy." At the end of the Chinese year of dragon, The Slap will come forward with the last part of the trilogy, to conclude this groundbreaking rock and roll series.
January 19th, 2012, if we all survive the doomsday, "The Slap" will perform at Yugongyishan in Beijing, as the last performance in the year of Dragon and reveal their new song, Jerking on Mountain Chrysanthem.
Tickets online: http://item.taobao.com/item.htm?id=21542336012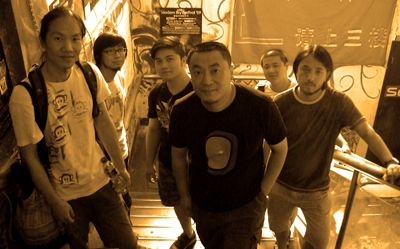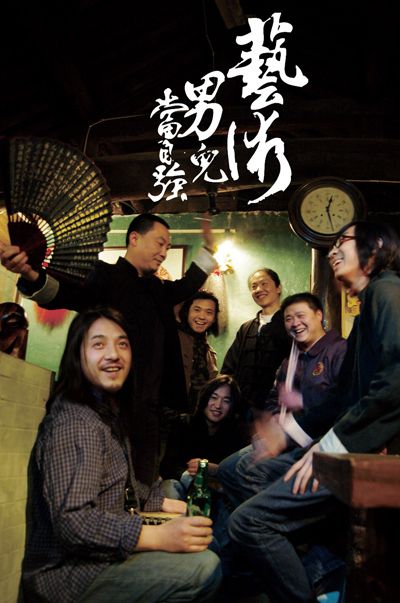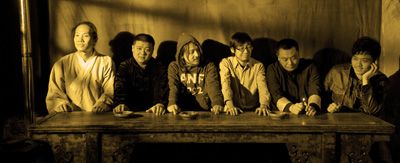 Start:

Tickets:

Rmb 80 / 60 (presale)