Wang Lei's formal musical training began at the age of 8 when he commenced his piano tuition. From the age of 11 Lei studied the bassoon andwas admitted into the Central Conservatory of Music at the age of 12 where he continued his classical bassoon training until university. Whilst at high school Lei began to experiment with more modern music styles leveraging hismany years of classical training. His experimentation culminated at the age of 18 when he recorded his first personal lyric composition song which was released by the Dadi Record Company.
Lei has composed works for popular film and television programs whilst also having collaborated with a diverse range of artist and bands as a keyboard player and composer. His performances have captivated audiences at music festivals, concerts and at local bars. After much success Lei decided to temporarily leave for New York City where he further pursued his study of music.
After returning to China in 2015, Lei set out to produce the first collection of his own works. The collection is the result of Lei's rich life experiences and hisown creative journey. His work holds a unique temperament, fusing elements of Popo, Funk, Reggae, Bossa Nova, Punk, Rock, Tango, Rap, Trip Hopo, Folk and the profound influences of Lei's formal classical music training. The result is a very unique style of music, leaving listeners with a feeling of relaxation and comfort. Lei achieves this through slight vicissitude of voice and tone. Lei's record was finally released in 2018 after much refinement and anticipation. Lei will be accompanied by a band comprising of several famous musicians, who have played with some of the best domestic musicians. The premier promises to be a very different and enjoyable musical experience.
Let's meet at 8: 00 p.m. on April 1st at The Yugong Yishan, No. 3-2 Zhang Zizhong Road, Dongcheng District, Beijing. I can't wait to see you then!
Let's meet at 8pm on April 1st at Yugong Yishan.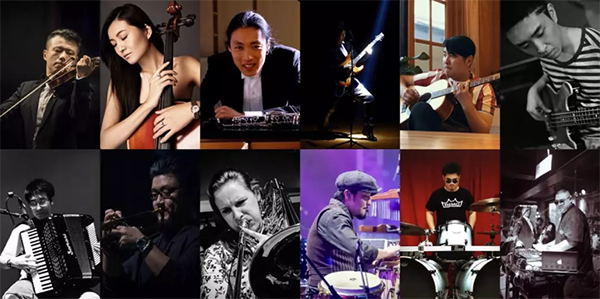 Start:

20:00

Tickets:

 Rmb 120 (door) / 100 (presale | on a first-come-first-serve-basis) / 180 (couple | presale only, limited)