Voodoo Kungfu, founded in 1997, is a famous Chinese heavy metal band. Nan Li is the founder, core member and lead singer of Voodoo Kungfu. He is known as the "Ultimate Screaming Master" in the Heavy metal scene in China.
After finishing his last tour in China in 2012, Nan won a scholarship by performing original heavy metal music to study at the Berklee College of music in the US.
Voodoo Kungfu was rooted in Los Angles in 2013.
In 2015, Voodoo Kungfu worked on their first US album with Marilyn Manson's producer, Ben Grosse. That same year the band toured back to China with their new songs.
In 2016, Voodoo Kungfu completed their European tour with Israel bands Orphaned Land .
In 2017, Voodoo Kungfu completed their US tour with Orphaned Land and producer Peter Tagtgren, founder of the band PAIN.
In September, 2017, the band joined hands with Tina Guo, the principle of the Hans Zimmer band, to bring the most iconic metal show in Hollywood's Whisky A Go Go venue.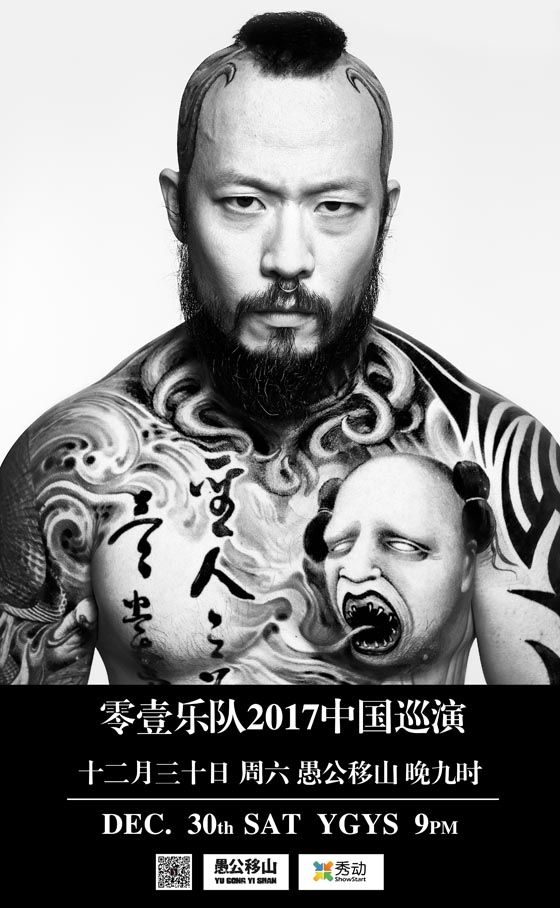 Start:

Tickets:

380RMB (VIP | sold out soon) / 260 (door| online now) / 200 (presale | sold out!!)