Sixi, formed in 2014, is a four-piece band emerged from the Nanking indie rock scene. Blending brit-pop, funk, electronic, garage and other elements with progressive and fun melody, Sixi organically combines retro and modern vibes with soft, lazy, psychedelic and exciting arrangement, which gains them popularity in young audience. Cited from the critics,"Sixi has refreshed the 20-year of sadness and hardship in Nanking rock scene with a brand new sense."
Along the way, Sixi has broadened their influence step by step and has won several awards including Xiami X Weibo top ten new artists 2014, third place of Tigger National Band Contest 2015, and Best Rock New Artist of the Year of Midi China Rock Awards 2016. In August 2017, they signed Midi Music Label.
Sixi's debut album TV WATCH TV satirizes the fakeness of people facing each other, making statement of the value of being true.
Welcome to Sixi's show. The energy curve of the dance floor will rise and fall with beautiful tone of the synthesizer. They will build up a fancy underground space with a whole album length of time.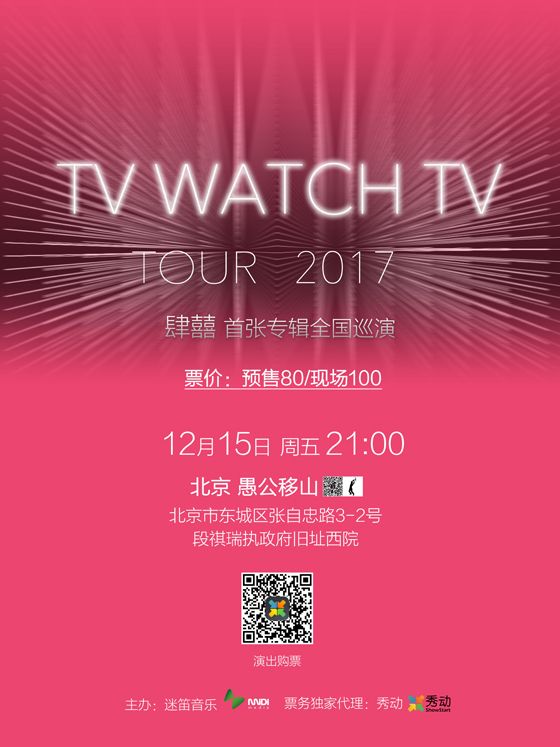 Start:

Tickets:

Rmb 100 (door) / 80 (presale | on a first-come-first-serve-basis)