CARSICK CARS
HIPERSON
BIRDSTRIKING 
Formed in 2005, almost from the very beginning Carsick Cars has been at the center of the musical explosion in Beijing and has received a mixture of snarling opprobrium, especially from some of their elders, and near-fanatic enthusiasm from their rapidly growing fan base among culturally sophisticated but alienated young Chinese around the country.
Being one of the most admired and written-about bands in China, they have also received a huge amount of attention from musicians and critics in Europe, North America and Australia, having played in numerous festivals, most notably All Tomorrow's Parties in the UK and the Primavera Sound in Barcelona, and toured with Sonic Youth in Europe.
https://www.facebook.com/carsickcars/
https://carsickcars.bandcamp.com/
Hiperson is a five-piece rock band from Chengdu, China. Unlike previous generations of Chinese musicians, these twenty-somethings reject the shackles of recent history, harkening back to the essential, sensitive, poetic golden age of rock'n'roll. Their temperament of refreshing simplicity has led Hiperson on a path of rapid achievement. Frontwoman Chen Sijiang's unique voice, brilliant and gorgeous as it is, does not draw the audience's full attention away from Hiperson's compelling bass-lines or the complex, precise rhythmic interplay between drums and guitar.
In the second decade of the 21st century, Hiperson has become the leader of a new generation of Chinese rock musicians beginning to revisit the expressive charm of their native tongue. The band's frankly honest lyrics are all written by Chen Sijiang, an art school graduate with a background in painting. Through a series of poetic passages from song to song, her words lead the listener to the edge of danger, through landscapes of cold reality, oscillating between daily life and illusion.
https://www.facebook.com/haipengsen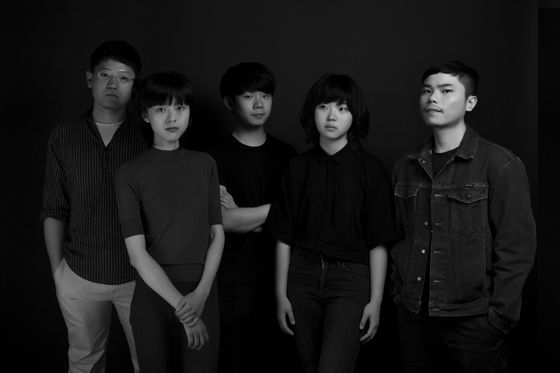 Undoubtedly, Birdstriking represent the new generation who have faith in the future. They are young, loud and their sound is full of creativity and inspiration. In the last five years, they've had heroic dreams —becoming Magpie, catching Monkey Snake and shouting at dumb people Hate me? You old! Now the dream has ended. Wake up and open your Holey Brain. Let some hot blood rush into your young body and get ready for a trip deep into space, then strike the golden moment. They are ready. Are you?
https://www.facebook.com/birdstriking/
https://birdstriking-official.bandcamp.com/releases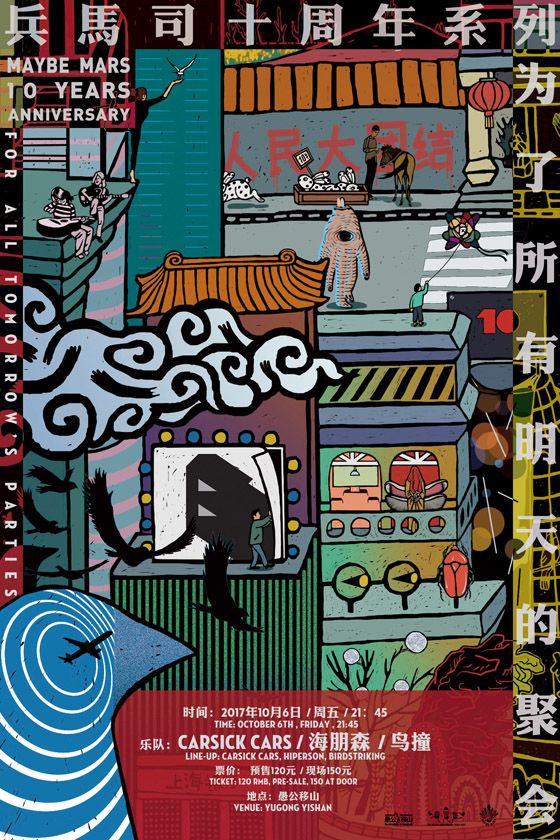 Start:

Tickets:

Rmb 150 (door) / 120 (presale | on a first-come-first-serve-basis)