New Album <Details> China Tour – Beijing
The band that made this world together is the brainchild of two serious songwriters, who wear big, thick-framed glasses, walk out onto the stage to the sound of the Jaws theme tune, set off bubble machines, and play glockenspiels, toy pianos, shakers and snares.
But who are these strange characters? They are Scott McEwan and the mysterious man who hides behind the moniker, The Glock, – two sixth form friends from Peterborough, who studied music together at college. The Candle Thieves make music for people who want more from bands, but who are still young at heart. They may have spent their lives treading very different paths, and exploring life's different corners, but the simple pleasure of music has brought them home to its bright, lovely roots. And now – lucky us – it's our time to get thieving.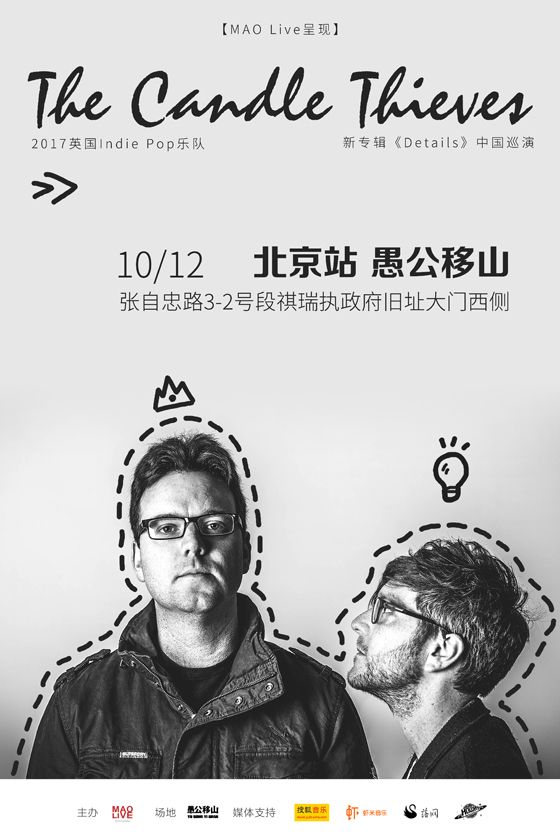 Start:

Tickets:

Rmb 150 (door) / 100 (presale | on a first-come-first-serve-basis)