Coming to you for the first time, featuring JAVIERA MENA at Yugong Yishan
This is the era of creativity beyond our expectation, and millennials from all over are taking over our mental state, as they strive to build a happier millennium, full of bright lights and passion.
This event will feature Javiera Mena, a Chilean revolutionary songwriter and producer, and Juhstynn, aka Justin Culkin, an eclectic and sophisticated DJ from UK, will both drive you all to dance out of this era!
Don't miss this fiesta from another era!
Javiera Mena (Chile) has been consolidating her musical career without any 'space-time' limits. Since her debut, she has released four albums considered by international press and music-lovers alike to be essential gems of electro pop music. Her nomination to the Latin Grammy awards in 2015 for 'Best Alternative Song' with 'Otra Era' proves her international recognition.
Justin Culkin (UK) has entertained audiences across the board, from corporate events in luxury hotels like Victoria Beckham's Range Rover Evoque launch, to music festivals in both China and UK, such as the Strawberry Festival in Beijing 2014.  iDJ Magazine's Raw Talent Competition defined his mix as "amazing" and "the perfect warm up".
Javiera Mena's Asia Tour 2017 is possible thanks to Hanshing Agency (China), Enlaces Musicales (Chile), AL WORKS (Shanghai), the Cultural Office of the Embassy of Chile, and Chile's Ministry of Foreign Affair.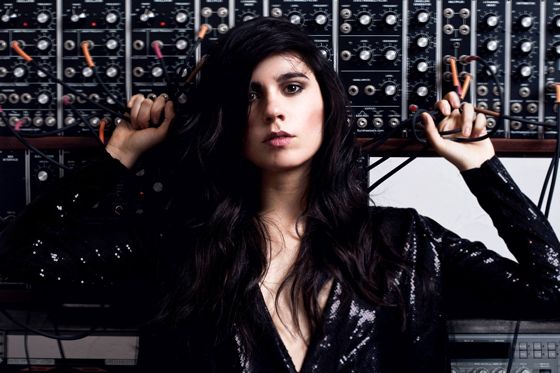 Start:

Tickets:

Rmb 70 (door) / 50 (presale | on a first-come-first-serve-basis)