Instituto Cervantes in Beijing, in collaboration with Mapfre, proudly presents the young jazz musician Antonio Lizana. Together with the drummer Fathi Shayan and the pianist Daniel Garcia Diego, Antonio creates a fusion between the best jazz sounds and the most genuine flamenco.
Antonio Lizana comes to Beijing presenting for the first time in China his new record "Orient", which combines traditional jazz melodies with the passion and strength of flamenco sounds. Piano, bass, sax and drums are mixed with Antonio´s characteristic voice, providing his music with a unique Spanish touch. Aiming at offering a traditional but fresh experience of Spanish culture through the most exquisite jazz, Antonio Lizana collaborates in this occasion with Javier Meilan and Yolanda Santiago, directors of the flamenco dance academy "Portacones" in Beijing, offering an exceptional performance in which jazz mingles with genuine flamenco moves. This initiative, organized by Instituto Cervantes in Beijing, offers the public a valuable opportunity to experience the most outstanding jazz directly from Spain embedded in the remarkable sounds of Spanish flamenco.
Antonio Lizana,sax, singer and composer
He began to study saxophone at age 10 in the Conservatory of Music in San Fernando, Cadiz, and has his first contact with jazz when he attended various jazz seminars given by Jerry Bergonzi, Dick Oatts, Jim Snidero and Perico Sambeat. In 2011 he finished his higher education jazz studies at Musikene, the Advanced Music School in the Basque Country. He had teachers such as Mikel Andueza, Guillermo Klein, Jordi Rossi, Bob Sands, Miguel Blanco, Perico Sambeat, Andrej Olejnizak and Guillermo McGuill amongst others. It is during his stay in the Basque Country where his own Project, Antonio Lizana Group was born.
He was part of the Afrodisian orchestra, conducted by Miguel Blanco. Antonio collaborated as a saxophonist, arranger and singer on Miguel Blanco's latest album (Satierismos 2011).
Antonio also collaborates with the afro-latin-jazz orchestra of Arturo O'farril, based in New York, as a singer and saxophonist. He collaborated on his latest album, participating in various concerts with this big band, where he shared the stage with brothers Andy and Jerry Gonzalez, Dave Valentin, Papo Vazquez, Pablo Mayor, Cristina Pato, Ximo Tevar, Gregg Agust, amongst others…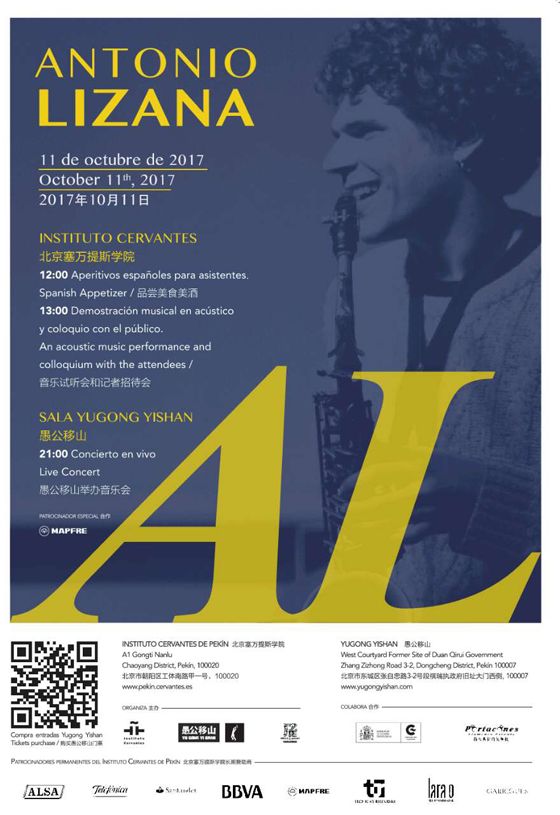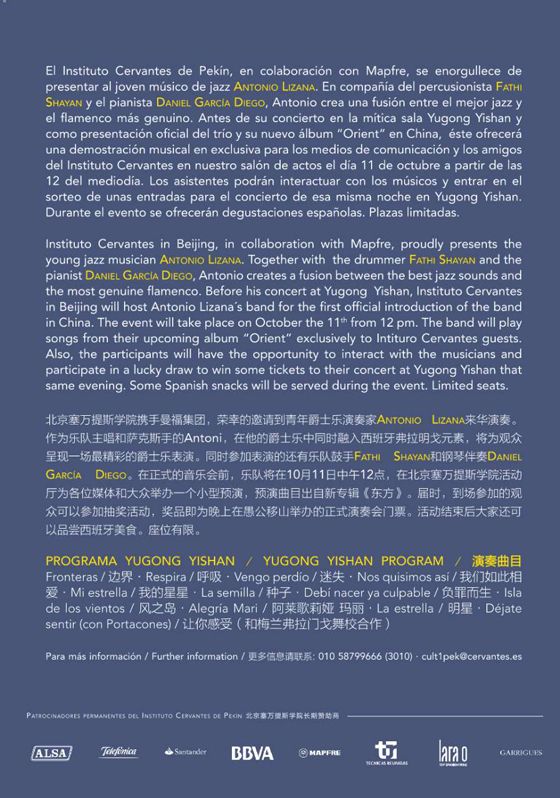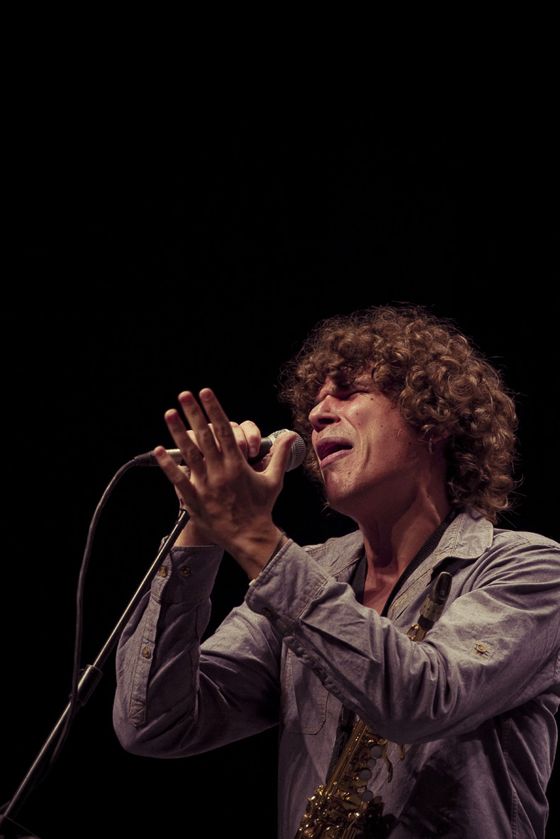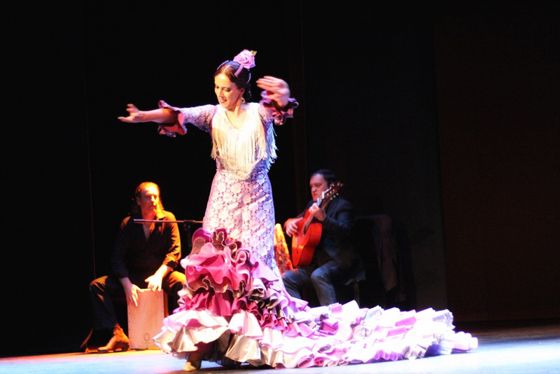 Start:

Tickets:

Rmb 100 (door) / 70 (presale | on a first-come-first-serve-basis)