"A shot in the dark" –DIY Magazine
 "These mavens of motorik like to draw on rock history – and they certainly look the part, like members of a 1972 krautrock band" –The Guardian
London's TOY borrow from shoegaze, Krautrock, and classic psychedelia to make pulsating, hypnotic music. Featuring vocalist/guitarist Tom Dougall, guitarist Dominic O'Dair, bassist/vocalist Maxim Barron, keyboardist Alejandra Diez, and drummer/vocalist Charlie Salvidge, TOY began playing together in 2010.
Before forming this group, Dougall, O'Dair, and Barron were in the band Joe Lean & the Jing Jang Jong. Barron also plays in Cat's Eyes, the other project of the Horrors' Faris Badwan. The group's first single, Left Myself Behind, was released in 2011 on Heavenly in a limited edition of 100 copies and sold out in a day; that year, they also supported the Horrors on tour and performed at festivals such as Field Day.
The following year, they issued the singles Motoring and Lose My Way before releasing their self-titled debut album that September. The band reunited with producer Dan Carey for 2013's Join the Dots, which offered a more streamlined version of TOY's hypnotic psych-pop. The band collaborated with Bat for Lashes' Natasha Khan and Carey as Sexwitch, whose self-titled debut album arrived in 2015. That year, Diez left the group, and Max Oscarnold — also of Proper Ornaments — joined as TOY's new synth player. Late that year, the band went into the studio with producer David Wrench and recorded a set of songs inspired by folk, electronic, and film music greats spanning Bernard Herrmann, the BBC Radiophonic Workshop, and the Incredible String Band. The results were Clear Shot, which arrived in 2016 and featured mixing work by Chris Coady.
Audio link:
https://soundcloud.com/toy_band
Video links:
https://www.youtube.com/watch?v=dcQ2nXDvWDY (Left Myself Behind)
https://www.youtube.com/watch?v=VDYMjvdCWpc (Motoring)
https://www.youtube.com/watch?v=eUliEM41IKg&pbjreload=10 (Live session)
https://www.youtube.com/watch?v=zYUHUqkb_PA (My Heart Skips A Beat)
Hedgehog, powered by pint-size female drummer/vocalist Atom, represent the best of China's rock scene. They play indie rock music, blue noise pop boys and girl trio.
"One of the most iconic and influential indie rock trio bubbled out of the Beijing Explosion indie rock scene in 2007."
"Hugely popular with both musical hipsters, for the brilliance of their compositions and performances, and with rock and roll party animals, for their wild, out of control pop frenzy, Hedgehog's music is totally approachable and totally unique. it is their song-writing skills that make this band more than just a great performance band and one of the most important in China"
– taken from D22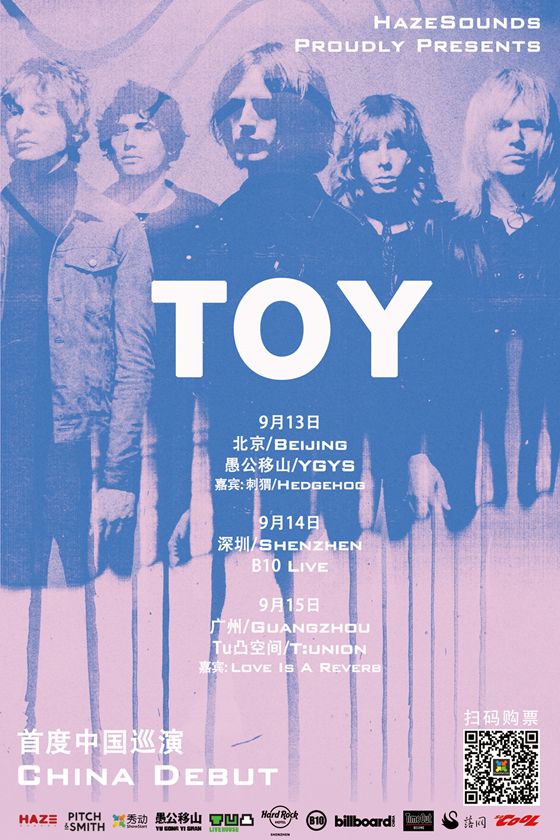 Start:

21:00

Tickets:

Rmb 200 (door) / 150 (presale | on a first-come-first-serve-basis)