Guest:无线木偶
Wonder Wolf is a teenage diversified band that mixed Rock, blues, electroni, metal and etc. It was founded in 2016 and has its debut performance in August at a famous live house in Beijing. It has received the public' praises. The band's core value is to express present day's teenagers' love toward music and the thought of finding who we truly are. Be like Wolf who stays together and never gets lost. Find your way among the people in this complex world. As the members are in the different regions and in different time zones–lead singer and keyboard in the United States, guitarists in Germany for further study. So in the beginning they use Facetime as a form of communication and rehearsal.
"Even you are not the best, but you are different." This is what they often say, the perfect is set off by defects, and there have no absolutely perfect. When many people ask them about what kind of band are they, So their answer is:
There is no definition of us. Because we come from different areas, with different feelings of music, we often make different styles of music. In the stream of time, Making a choice is only the way to explore the world, the eternal thing is never give up . "Wonder Wolf" if you read it a little bit faster, it will sound like "wonderful". We hope everyone can have their own wonderful life. So Please Remember: We Are Your Friends.
Tickets online: http://www.showstart.com/event/31829?ssfrom=cd-3454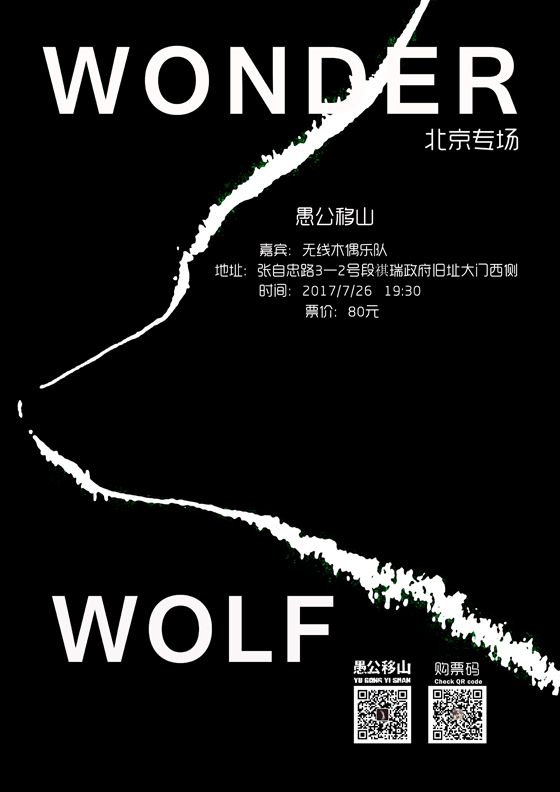 Start:

19:30

Tickets:

Rmb 80