EQUILIBRIUM are back! Two years after their triumphal fourth album «Erdentempel» (which ranked 16th in German album charts), this epic metal outfit returns into spotlight with their new album «Armageddon». Guitarist, composer, keyboarder and lyricist René Berthiaume once more refined their style while working on the band's fifth album and added a seriousness that has not been heard by EQUILIBRIUM before – yet without changing the band's essence. EQUILIBRIUM's compositions are still characterized by intoxicating melodies and impressive bombast. But »Armageddon« is darker, more serious and it mirrors all the currently moving world affairs.
Fans don't have to be worried, because EQUILIBRIUM's new symbiosis of darker songs and lyrics on the one hand and playful, catchy elements on the other hand succeeds on the highest level. The oppressive prevailing mood thus is loosened up again and again by absorbing, playful guitars and keyboards without forfeiting any power. Singer Robert "Robse" Dahn adds his extreme versatile voice and ideally complements the band's newly gained diversity with his vocal performance. In addition there are screaming vocals from guitarist Dom R. Crey as well as clean vocals from René.
As on previous releases, genre borders are not playing any significant role on »Armageddon«, thus one experiment or the other might be a surprise even for long-time fans. EQUILIBRIUM's fifth album is not only because of their new seriousness the band's most impressive work so far – »Armageddon« is rich in content and inspiringly entertaining!
This time René himself took on the responsibility for the recordings, the mix and the production. Mastering was done by Maor Appelbaum at his mastering studio in Los Angeles. "Never chance a winning team" – this motto also applies to the extremely felicitous cover artwork which has been designed once more by Skadi Rosehurst.
EQUILIBRIUM were founded as a sextet in 2001 and was actually only meant to last for one single show. But the metal audience's inspiring feedback prevented the Southern Germans to disappear in the annals of history, and thus EQUILIBRIUM wrote their first chapters for the textbooks of metal history with their first demo in 2003 and the debut album »Turis Fratyr« in 2005. In 2008, their first album on Nuclear Blast Records, »Sagas«, and a great 30th rank in the German album charts followed, which was even exceeded by »Rekreatur« (rank 20) in 2010 and »Erdentempel« (rank 16) in 2014.
»Armageddon« is ready to continue EQUILIBRIUM's story and to add a new, formidable chapter to the band's discography with its massive sound, its excellent songs and a wealth of different moods. Be ready for an impressively thoughtful and enthralling album!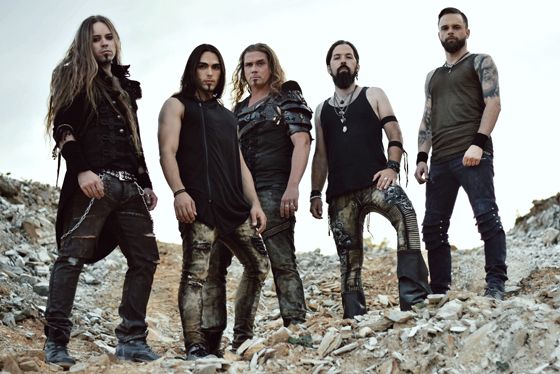 SuidAkrA is a Celtic Metal band from Germany founded in 1994. The name "SuidAkrA" is founder Akadius Antonik's first name written backwards. Their lyrical and musical concept deals with the Celtic mythology and stands in close collaboration with the Belgian artist Kris Verwimp, the creative head for the lyrical concept and artwork.
After 22 years of bandhistory and 11 studio albums, SuidAkrA has become a flagship in the German metal scene. In more than 500 shows, the band constantly played tours around the globe. They played numerous European tours, 5 North American tours as well as in South America, China and India. After a festival in the Indian metropolis, Bangalore in 2012, Arkadius Antonik spent a week on the behalf of the German Goethe institute to support regional musical projects. With their 3rd Indian tour in 2014 SuidAkrA became the first Metal band ever that performed shows in 6 different cities in India. This was accompanied by a large public and media interest, such as the german station ZDF that broadcasted a Suidakra tour documentary in ther show called "Aspekte".
SuidAkrA is signed by the label AFM Records since 2011. The band will release their 12th studioalbum called "Realms Of Odoric" in May 2016. The album is based on an artwork / soundtrack project which was started by Kris Verwimp and Arkadius Antonik in May 2013.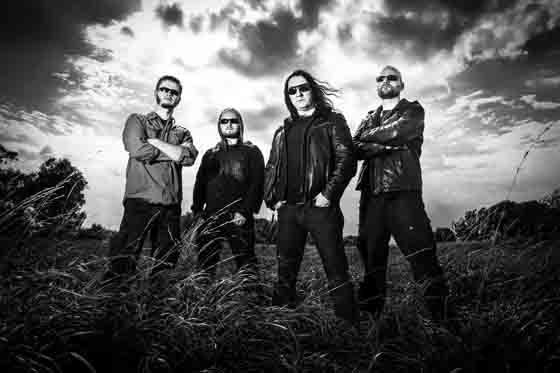 Start:

20:30

Tickets:

600RMB (VIP) / 380RMB (door) / 320RMB (presale | on a first-come-first-serve-basis)