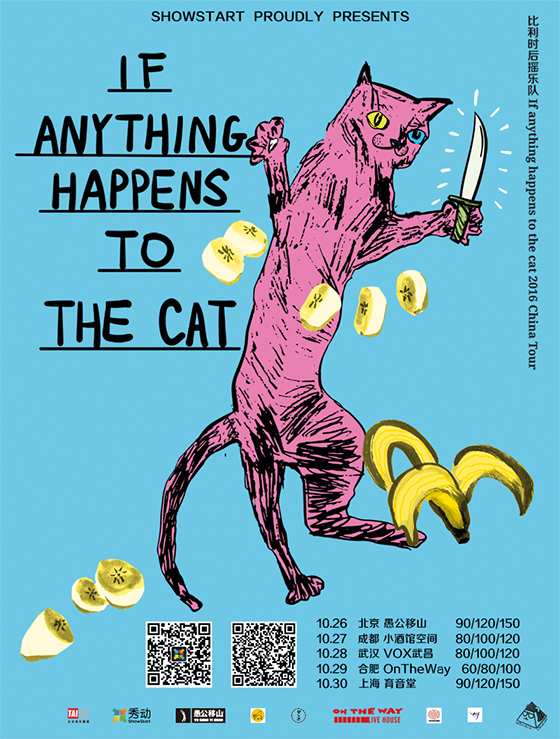 If Anything Happens To The Cat is a five-piece indie orchestra from Belgium. Their music is an unpredictable mix between post-rock, shoegaze and indie rock. Every song is a journey: through intertwining layers of guitars and synths, past flashes of vocals and guest instruments, often culminating into crushingly emotional climaxes.
In 2012 they recorded a first demo-EP in their rehearsal room, resulting in live shows all over Belgium and the Netherlands. Since their first show they have had the honour of opening for bands like Maybeshewill, This Town Needs Guns, LITE, Immanu El, Our Ceasing Voice and Wild Dogs in Winter.
The band's first studio album 'Sun Drunk Moon' was released on October 9th 2014 at a sold-out release show in one of the biggest clubs in their hometown Ghent. The album has been described by critics as a unique, adventurous and technically masterful take on the post-rock genre.
Their second album will be recorded in the summer of 2016 with an expected release early 2017.
You can hear a sample of what this record will have to offer on a special compilation vinyl, for which the band was asked to contribute their new song 'Echo Park'.
tickets online :https://yoopay.cn/event/ygys20161026
http://m.jtwsm.cn/proj/10049604.html
Start:

Tickets:

Rmb 150 (door) / 120 (presale | on a first-come-first-serve-basis)