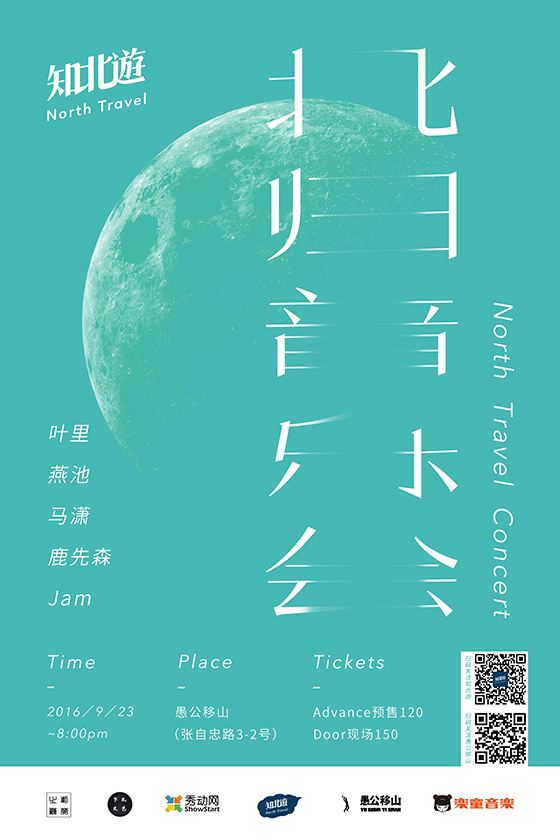 Ye Li ( Tong Ling)
Chinese independent singer- songwriter with a magnetic deep voice, she loves to make her own sounds by her own way, and to do it out of her daily life. Her music is full of Chinese elements which is unique and wonderful.
She released her first self-titled tribute album <Ye Li> in 2013; a year later the original music collection album <Story> was released by her and musician An Jiu.
In 2015, she won the best lyric award by Rolling Stone singer contest and Xiami xunguang award by Xiami website.
In 2016, she released her second full-length album and also formed the band "Tong Ling".
Yan Chi
Chinese independent singer- songwriter, artisan.
She released her first original album <Yan Ge Xing> by absolutely herself. It's hard to define her music by just one tag, it's a combination of variety genres including traditional Chinese music, post-rock, electronic, etc. The music she made will lead you to the scenes she set, full of image and exquisite style, it's your top choice for meditation.
Apart from making music, Yan Chi loves to study various craftsmanship like wood carving, calligraphy all by herself.
Ma Xiao
Chinese independent singer- songwriter. He's songs are mostly about love, romance, youth and nostalgia thus they're quite evocative to young generation.
MR. Dear
A band formed by some random people in 2014. They're friends for a long time and they're trying to present their sound deep from their heart..
JAM
Chinese independent singer- songwriter. She began to show herself on all the mainstream music platforms and keep on ranking on the top. She is known as the " Swordswomen" by her easy-and-free lyrics and clean sound.
tickets online :https://yoopay.cn/event/ygys20160923
http://m.jtwsm.cn/proj/10044057.html
Start:

Tickets:

150 (door) / 120 (presale | on a first-come-first-serve-basis)