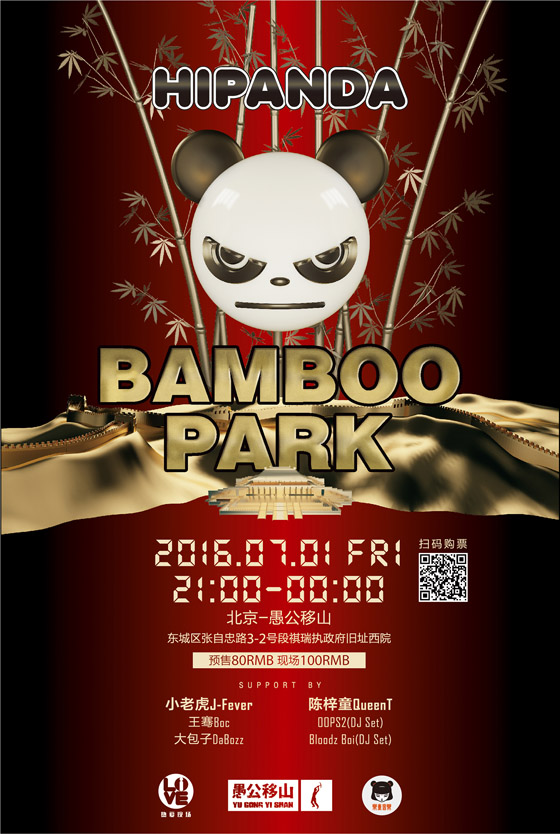 小老虎J-FEVER / 大包子 DABOZZ / 王骞BOC
DJs – BLOODZBOI / OOPS2
特别嘉宾 Special guest: 陈梓童 QUEEN. T
Brought to you by HIPANDA x MUSIKID and national Hip-Hop musicians this summer is an unique gig –
The most serious, most poetic emcee in the country J-Fever creates a musical floating island above all; the most inspired lady rapper DaBozz, with her deep, romantic, cruel and pure lyrics, delineates psychedelic fantasies, fetishist worships and intensive emotions, poking straight into the bottom of your heart; new lyrical rapper in the scene Boc strips the hype from Hip-Hop and narrates a hermetic, esoteric calm.
The pop DJs from the local scene Bloodzboi and OOPS2 will be cutting it all night; joining us also is special guest Chen Zitong who participated in the national sensation Voice of China 2015.
You my friend is in for a treat mos def.
tickets online:https://yoopay.cn/event/ygys20160701
http://www.musikid.com/tour/4745
Start:

21:00

Tickets:

Rmb 100 (door) / 80 (presale | on a first-come-first-serve-basis)