Beijing Jungle Big Band (formerly Beijing Jazz Orchestra) is China's first real professional big band. In 2008, The BJBB had won the Prize of Best Group. In April 2010, BJBB together with "Swing Beijing" held the "Classic Night of Hollywood" at The One Club. BJBB opened the Beijing Nine-Gates International Jazz Festival in 2010, 2011, 2012, and 2013.
Beijing Jungle Big Band has also been involved with movie productions, including "The Message" (2009), directed by Chen Guofu, and "Gone With The Bullets" (2014), directed by Jiang Wen.
Tired of sitting down in a bar LISTENING to the music but not knowing what the musicians are on about? Tired of wanting to stand up and dance but feeling weird about people staring? When was the last time you went to a REAL dance party with a real 17-piece big band?
Sunday April 3rd, at 830pm, Beijing Jungle Big Band and Swing Beijing invite all of you swing lovers and dancers for a real nice treat.
The Big Band is BACK!
No matter if it's your first time or you're an old hand, come for the music, come to dance!
20:30 Swing dance free trial
21:30 Jungle Big Band – 1st Set
22:30 Swing Beijing Dance Show!
23:00 Jungle Big Band – 2nd Set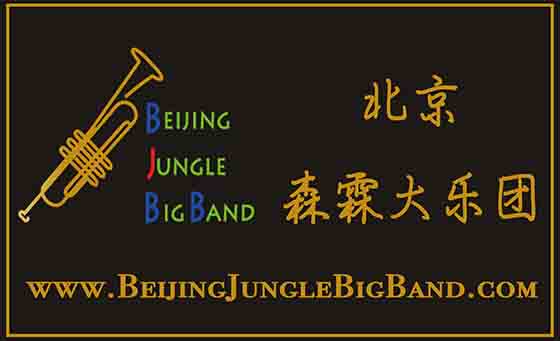 Tickets online:https://yoopay.cn/event/ygys20160403
Start:

20:30

Tickets:

Rmb 150 (door) / 120 (presale)