STRFKR is an Indietronica band from American.In recent years,STRFKR has transformed from solely representing the work of principal songwriter Josh Hodges into a trio rounded out by bassist Shawn Glassford and drummer Keil Corcoran.
After the release of their 3rd proper album, Miracle Mile, in 2013, the band rose to new heights, with highlights including: debuting on the Billboard Top 200 for the first time, making their network television debut and playing Coachella Music Festival in 2014. As well, their single "While I'm Alive" was featured in the hit movie The Fault In Our Stars and was also included on the film's soundtrack.
The past two years have also seen STRFKR's live show grow to become one of the most talked about live performances of any band on the road—a non-stop dance party that features costume changes, streamer guns, astronauts, aliens, and sumo wrestlers in addition to a giant inflatable raft that the band and their dancers ride through their sweat drenched crowds.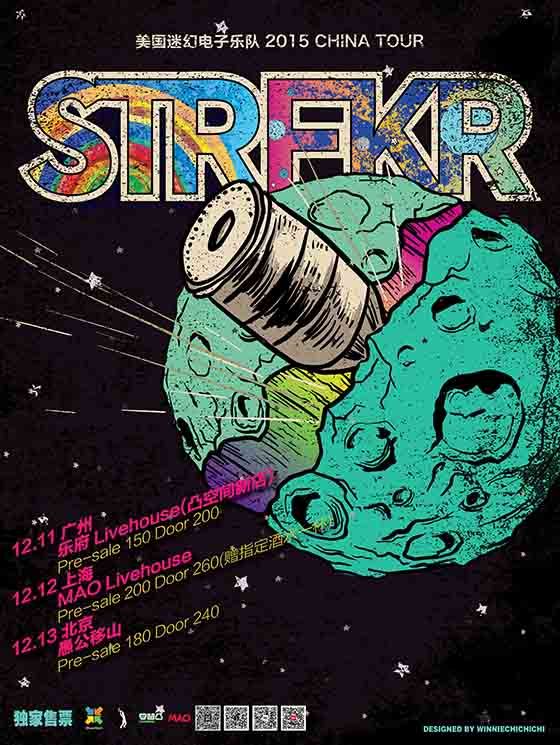 Tickets online:https://yoopay.cn/event/ygys20151213
http://m.jtwsm.cn/proj/166947.html
Start:

Tickets:

Rmb 240 (door) / 180 (presale | on a first-come-first-serve-basis)