The best fusion jazz guitarist in the world!
Four Grammy nominations!
Two Grammy albums!
The Master of Fusion MIKE STERN!
Mike Stern was born in 10th January 1953, and starting playing songs by B.B.King's, Eric Clapton and Jimi Hendrix since he was 12. He enrolled into the legendary Berklee College of Music, and has been fascinated with Jazz ever since. Besides recording for a number of Jazz musicians and bands, he also released 12 albums from 1986 to 2005. He is the most famous and reputed fusion Jazz guitarist, considered a King of Guitar, and has won four Grammy nominations.
Tickets online: https://item.taobao.com/item.htm?id=520338001548&mt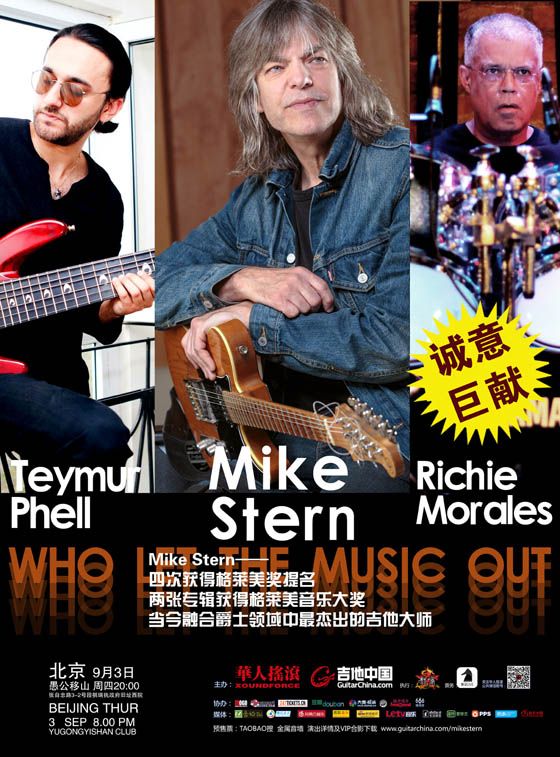 Start:

Tickets:

Rmb 580 (autograph + photo + poster) / 380 (door) / 280 (presale | on a first-come-first-serve-basis)