China's most respected, "the best freestyle rapper", J-Fever and the LA-raised super producer Soulspeak have collaborated again! Their second album, Color Blind 《色弱》, is scheduled for release by the pioneering Beijing-based record label D Force Records on the 15th September. Color Blind 《色弱》 offers a kaleidoscope of emotions and messages all centered on two things: love and desire. Against a bump 'n' grind backdrop of beats shaped by Soulspeak (widely agreed to be the sexiest producer working in China) reminiscent of D'Angelo, J-Fever gets freakier than ever with lyrics that swing from playful flirtation to deep, deep lovin', all the while retaining the poetic, philosophical heart that his fans love him for.
For the premiere show, however, you are in for even more: these two are turning the livehouse into an experimental theater.
Hip-hop x theater, is it weird? Not so for J-Fever. He has always intentionally added dramatic elements into his live performance: each show tells a story, songs are arranged accordingly, and he himself is at the same time all the characters and the narrator. In 2011, he has written and starred in a multi-media theater piece called The Whale and it was one of the most popular pieces in that year's Beijing Fringe Festival.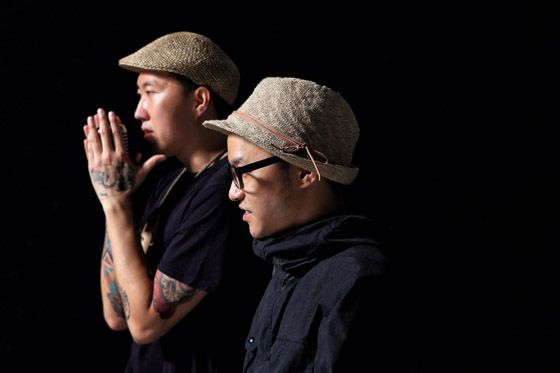 This time, J-Fever and Soulspeak are collaborating with theater director, founder of the podcast Bad FM, Chu Zhiyong on the premiere show. The show will also be a part of this year's Beijing Fringe Festival. Sexy music plus special and inspired visuals, this is a show you shouldn't miss.
J-Fever: http://site.douban.com/jfever/
Soulspeak: http://site.douban.com/soulspeak/
D Force Records: http://site.douban.com/dforcerecords/
Start:

Tickets:

Rmb 100 (door) / 80 (presale | on a first-come-first-serve-basis)