War of Ages's convictions are as deeply rooted in strength through spirit as their music is based in intensely heavy but melodic and catchy metal and hardcore. "Without pain, there could be no compassion. And without hurt, how would we learn to heal?" asks singer Leroy Hamp, his empathy with the hurting youth of the world clear. "These are the moments when men and women rise up and warriors are born." Hamp and his brother, drummer Alex, certainly know about rising from pain.
In their life experience, they have dealt with kidnapping, abuse both physical and mental, and the violence that surrounded their criminal father and his backward beliefs. Through their faith in Jesus Christ as redeemer and savior, the brothers soldiered on and have forged a life of their own choosing.
War Of Ages is as much ministry as heavy music and that spirit shines through their songs. Main songwriter Steve Brown lends his well-known classic metal and New Wave Of Swedish Death Metal-inspired chops, which first came to light on the band's prior Facedown releases Pride of the Wicked and Fire from the Tomb.
With the kind of mastery that can only be born from fervent passion, Brown weaves melody with might, building a sound framework for Leroy's inspired and crucial storytelling. Only years of collaboration and a thick friendship could produce the command and virtuosity held by War of Ages.
Tickets online:http://www.showstart.com/event/20150422/2072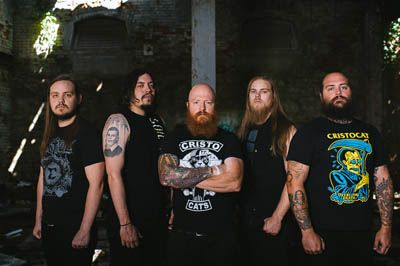 Start:

Tickets:

Rmb 160 (door) / 120 (presale | on a first-come-first-serve-basis)