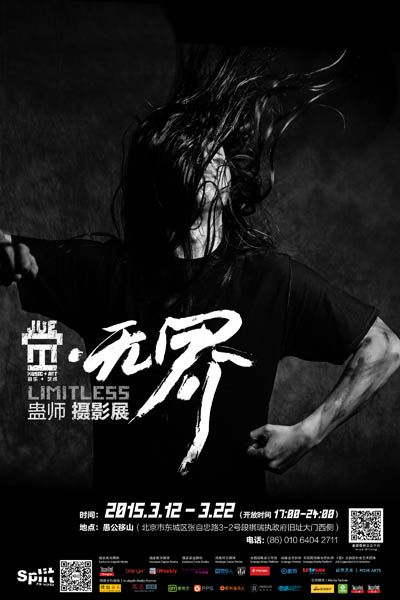 Date: March 12 – March 22
Time: 17:00-24:00
Venue: Yugong Yishan, 2 Floor
"Limitless" Opening Party x Genjing Records: Primitive Calculators: March 13, Friday
Time: 9pm
Door: 80RMB/60RMB (student)
Venue: Yugong Yishan
There are boundaries between sounds, sights, illusions, and faith. There are boundaries between life and death, dreams and reality, suffering and joy. Let's tear these boundaries down and become limitless. Let's feel and love without them. Let's experience our lives with music and images. Get obsessed and possessed by life. Get to know this world without boundaries – Limitless!
JUE x Wizard Tang "Limitless" Photography Exhibition Opening Party
The JUE x Wizard Tang "Limitless" Photo Exhibit will hold its opening party in conjunction with Primitive Calculators in Beijing. Audience members can check out stunning photos of "Limitless" on the second floor exhibition space at Yugong Yishan!
About Wizard Tang
Wizard Tang documents the underground rock scene in China through his stunning images captured on camera. As official photographer for MIDI (BJ), Strawberry (BJ), and Summer Sonic (JPN) Music Festivals, he portrays both intimate moments of artists world-wide as well as their on-stage hype to share with his audience. Included in is resume are bands such as Metallica, Mr Big, Behemoth, Suicide Silence, and Chinese underground legends such as XTX, Second Hand Roses, and Queen Sea Big Shark. To find more information about Wizard visit his website: wizardtang.com or subscribe to his Wechat: wizard-tang.