Boston, Massachusetts-based technical metal striker Revocation has been holding the top of the extreme metal world since their inception back in 2006.
2008's extraodinary debut《Empire Of The Obscene》is one of the best released that year in any genre. Besides the obvious influences of Dark Angel、Morbid Angel,t he fantastic production、great vocals and intense songwriting still leaves them at the top of the heap.
They continued to tear up the metal world with their sophomore album, 《Existence Is Futile》. The album was catchy、full of technical riffs、jaw-dropping solos and memorable instrumentals. The following album 《Chaos of Forms》saw a second guitarist adding to the ranks, the guitar work is even more expansive and mesmerizing. A couple of twists are thrown in as well, making the band even harder to categorize.
Last year's self-named effort《Revocation》once again proves their trademark with blistering riffs、speed and agility. The technical and thrash-inspired brand of death metal they forge is even far beyond mature in their latest album《Deathless》released in October 2014.
As one of the most exciting modern metal bands on the planet, Revocation have always stunned audiences worldwide with their thrashing, virtuosic melodies, top-notch technical drumming and an all-out vocal assault.
Last year, REVOCATION live as part of the Summer Slaughter Tour 2013 with The Dillinger Escape Plan、Animals As Leaders and more. This year fans see them touring with Crowbar、Cannibal Corpse and more. Now it's time for all you fans here in Beijing to add your fealties to REVOCATION's empire!!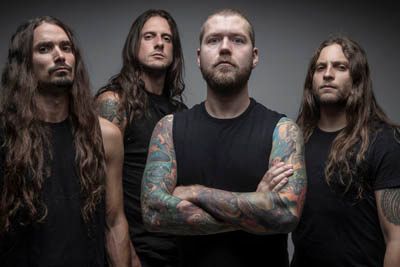 Tel.: 010-62159844
Start:

20:00

Tickets:

Rmb 200 (door) / 130 (presale | stop at midnight on December 4th)