Michaela Rabitsch, singer, composer and Austria's only and top female jazz trumpet player is called a modern day female Chet Baker by the US magazine Jazzscene. Michaela and her ingenious partner, composer and incredible fluid guitarist Robert Pawlik, co lead their quartet and duo.
They are presenting jazz with catchy melodies, strong harmonies, groovy rhythms and adventorious improvisations in a fine balanced vocal-instrumental mix.With brilliant instrumental technique and a silky velvet voice they are clothing their songs into a trendy, smooth-cool jazzrobe.
"Voyagers" is their 4th common CD and a program, inspired by their numerous tours of the last years through Europe, Asia and Africa. The (musical) impressions are reflected in their compositions and guarantee a deversified and multi-variant musical experience.
(National) musical elements of different countries or ethnic groups influence the compositions or inspire the tunes. Weather with African rhythms or flamenco touch, Cuban fire or Balkan grooves – every song has that certain something, without denying the hallmarks of both leaders.
Under the motto "diversity instead of simplemindness" they pick off the most interesting elements and inspirations from different musical cultures and contrast them with their own musical background and create a refreshing new musical melange.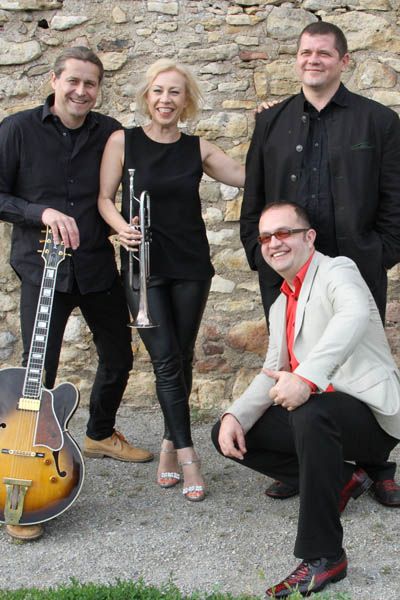 Start:

Tickets:

Rmb 100 (door) / 80 (presale | stop at midnight on November 3rd)