New Noise is proud to announce a 7 city China tour for MONO in October 2014.
Mono will present their new album, the follow up for the highly acclaimed record "For My Parents" from 2012. New Noise hopes to bring bigger acts to parts all over China and has invited MONO to play Beijing, Shanghai, Hangzhou, Wuhan, Xian, Chengdu and Shenzhen.
MONO are being highly acclaimed to be making "music for the Gods" and are often mentioned as one of the 4 big post rock bands in the world. The 4 – piece instrumental band, formed in Tokyo in 1999, have released 7 studio albums. The band was praised by breaking boundaries after playing with the World Music Orchestra in New York.
Mono are primarily a live band, and have toured worldwide several times and played all of the biggest festivals in the world such as Roskilde, Fuji Rock,… Their live show tends to feature intense and emotional playing by the band members, as well as using extreme dynamics in their attempt to create an "unforgettable" live performance.
Throughout their ten-year career, MONO has ascended consistently in both popularity and critical acclaim, with record sales and live show attendance corresponding. Successfully translating their powerful and violently beautiful live performances on record is no easy feat. Despite their albums' masterful subtleties and majestic walls of noise, the consensus has remained that their transcendent live shows are simply insurmountable.
MONO's music has been characterised by dynamic, guitar-based instrumental soundscapes, the majority of which are composed by lead guitarist Takaakira Goto, in an attempt to channel and express the emotions of joy and sorrow. The band developed to integrate more complex, orchestral arrangements and instrumentation. Be prepared to have MONO take you on a journey through Pipal Trees and Immortal Winds.
MONO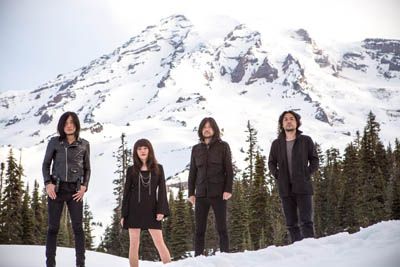 More info : www.newnoise.cn
Start:

Tickets:

Rmb 220 (door) / 180 (presale | on a first-come-first-serve-basis)