Ka Kui In June brings no cover, no copy, but legacy!
 
For the 30th anniversary of the formation of Beyond, and the 20th anniversary of Wong Ka Kui's death, Ka Kui In June will start its tour on 30th June 2013.
 
Wong Ka Kui was born on 10th of June, died on 30th of June, hence the significance of June among the great number of fans. Ka Kui In June as a tribute concert with profound history has been approved by fans all across the country and most importantly by the original Beyond band.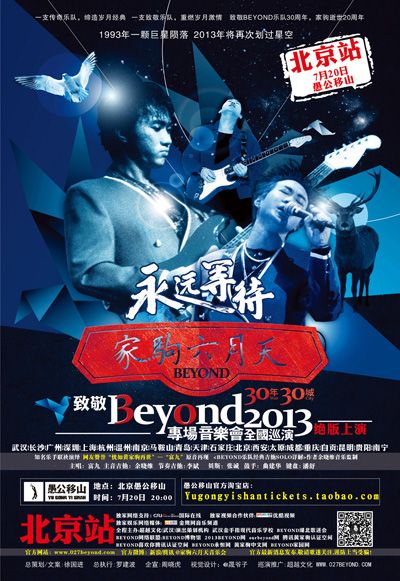 www.027beyond.com
Taobao: 027beyond.taobao.com
Start:

Tickets:

Rmb 100 (door) / 80 (presale | available until midnight July 19th)