It seems like stars, perhaps it is dream.
The first time we meet, just like the dream comes true, as splendid as the sky stars.
Fascinating fusion of Folk and Rock and self-introspection. The first tour in Mainland of 929. The most highly anticipated indie band of Taiwan, Reunion after 4 years. We are still here. And You?
Tel. for presale: 020-8739 4352
Organizer: Cityzine / Lost&Found Music / A Good Day Records
Full-support: Mosh.cn / Peaceful Music / Xiami.com
More about 【Music Lost & Found】
Douban:http://www.douban.com/host/lostmusic/
Weibo:@荒岛音乐会
Wechat:musiclost
E-mail:lostmusic@cityzine.cn
Number:020-8739 4352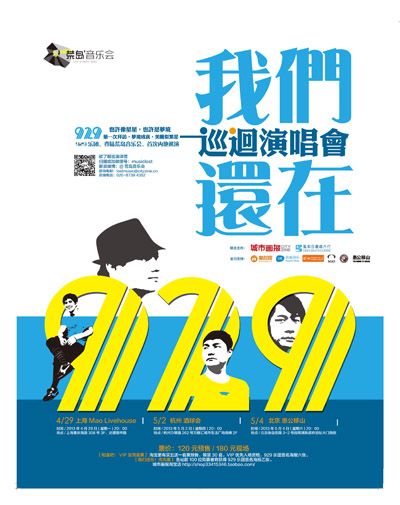 Start:

Tickets:

Rmb 180 / 120 (presale)