The Amazing Insurance Salesmen:
Winner of the 2010 Global Battle of the Bands in China (GBOB), "The Amazing Insurance Salesmen" are finally back to rock the stage again !
After a bit more than two years of existence, the band has already played in front of thousands of people at festivals and venues in Beijing, Chengdu, Wuhan, Hong Kong, Kuala Lumpur etc…
In 2010, the band published their first EP "Escape" for sale here:http://itunes.apple.com/us/album/escape/id439273111
This international band was formed by French musician Jean-Sébastien Héry (Zhang Si'an, Djang San, JSB), with bass player Maikel from Holland drummer Mao Mao from China. The band formed in the summer of 2009, when Jean-Sébastien Héry was looking for a way to go back to rock music after ten years of playing folk music, Chinese culture inspired folk songs and Jazz. He asked two of the best musicians in Beijing to join him in a journey to create a new experimental rock sound.
Me Too
Living is the mirror of life, world is a mirror of us.
You shall open your eyes now.
No speech is needed for fact.
Only confession can help you redeem your soul.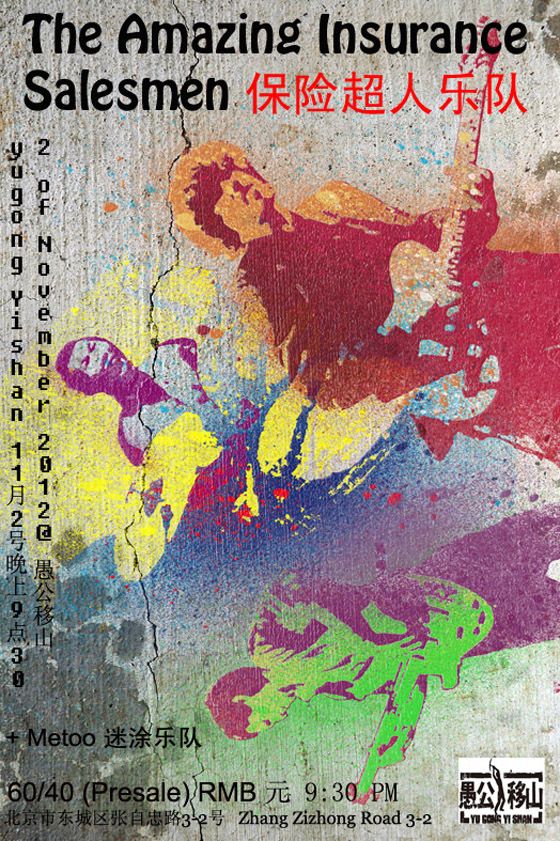 Start:

Tickets:

Rmb 60 / 40 (presale)