HongQi is not only a musician / poet but also a well-known exponent of Chinese folk music. He was born in Hetian, Xinjiang in 1973. He has composed his musical works from 1992. He is the originator of "New Folk Music Movement" and "Concern Xinjiang Waifs Public-spirited Activity".
Main Records:
Red Lotus (2005)
Search Alimujiang (2007)
Nine Trees (2009)
Hongqi Solo Album (2011)
Sheep (2011)
HongQi is one of the most influential musician of Xinjiang in the contemporary era. He makes a deep influence on Chinese new music and culture area. Jin Zhaojun who is a competent critic and the editor of People Music magazine said that, Hongqi's music has obvious sign of Xinjiang, but it doesn't restrict Xinjiang element. His music combine the modern life with tradition. His music enhance the Xinjiang music resources.
He uses simple words instead of all others showy music way to express nature sincere music sense for world. In his mind, the folk element and region feeling is not his sign any more, because all of that has already infiltrate in his works. It will always remind people that the blood name of Hong Qi is Xinjiang.
From this year, Hong Qi will change his stage style. He wouldn't want to be the singer just sings a worm song with a guitar. 2012 is a new start, he tries to make some different on his folk music works, such as Blues style. Hong Qi considers that when a man become 40 years old, he must be more hard than before. In the evening of November 3rd, Hong Qi will bring a much different show at YUGONG YISHAN. Welcome!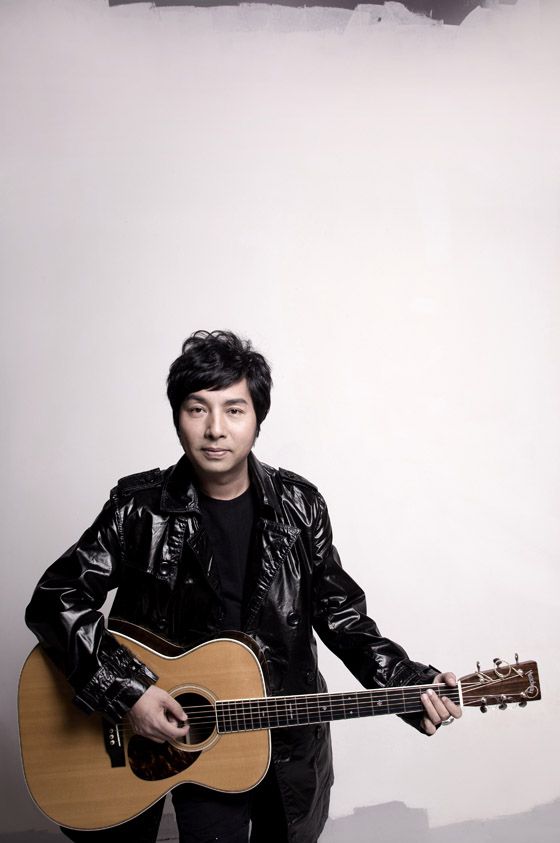 Start:

21:00

Tickets:

Rmb 100 / 80 (presale) / 60 (students)