FakeLoveMusic present:
BRANDT BRAUER FRICK + NOVA HEART
Support: METRO TOKYO
"This is mindblowing stuff" says DJ Magazine, "For an unparallelled techno experience this is the one to watch" comments Mixmag. Brandt Brauer Frick are the new "Wunderkinder" of the german electronic music scene. Rarely, there has been a german band since Kraftwerk that garnered so much international recognition so fast. Merging live played techno and the virtuosity of classical trained musicians, they played every major festival from Coachella to Glastonbury and Sonar to Mutek, wowing critics while making people dance.
Nova Heart on the other hand will perform their first show in Beijing after their recent European tour. In only one year of their existence they achieved what nearly no chinese band ever achieved: With their melody infused voodoo tinted live tracks they played some of the most prestigious festivals like SXSW, Iceland Airwaves, CMW, c/o pop or Vienna Waves and got embraced by the art crowd, recently performing in three top notch german museums.
No doubt, FakeLoveMusic will deliver another mindblowing night to you.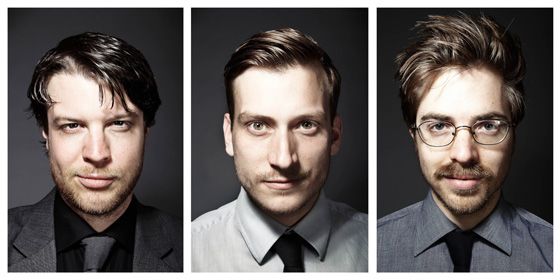 Start:

Tickets:

Rmb 150 / 100 (presale / students)