Dutch indiepop formation The Black Atlantic are founded around singer and songwriter Geert van der Velde. After multiple tours in both Europe and the States, touring with Midlake and Bon Iver, they will set foot in China once more to present their 3th album"Darkling, I Listen". The Black Atlantic have crafted a collection of songs over the years that evoke what it must be like to float aimlessly on the ocean without fear of drowning or being lost.
Halo of Pendor is the solo project of Daniel Ohman, member of highly acclaimed post rock group EF. His project started in the spring of 2006 in Gothenburg, Sweden. Daniel creates a universe of sounds which really reflects the world he lives in. He currently lives in Amsterdam, where he is composing and producing music for own music projects as well as others.
New Noise brings both bands to 11 cities all over China! Make sure to make it to this one!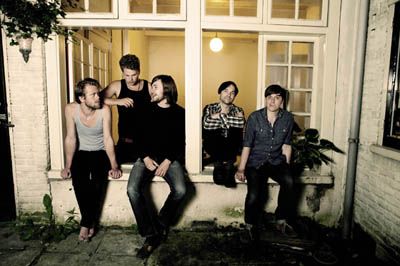 http://site.douban.com/newnoise/