The best Mongolian Vocalist Urna Charhar – Tugchi
+ Iranian national treasure – Zarb master Djamchid Chemirani
+ The most important Hungarian violinist Zoltan Lantos
Art with roots lives longer. During the past decade, from the east to the west, people has been moved to tears in Urna Charhar-Tugchi's music, where they found the brightness, calmness and freedom. She is the flamen of Mongolian soul music. Her voice roots in recognitions of the grassland, sky, wind, animal and people of Mongolia. It is resonance of the land and echoes of the air. Her voice also passes mountains and seas and arrives in the center of the world. She dialogues with the best musicians in the world with her voice – "a delicate instrument with four octave range".
In 2012, the Berlin-based singer will come back to us. "Portrait" is the title of her new album released in 2012. In this China tour, she will share the stage with the 80-year old Iranian Zarb master Djamchid Chemirani and the most important Hungarian contemporary violinist Zoltan Lantos. The concert will revisit her past music journey and depict a new portrait, which is both contemporary and timeless. It comes from the boundless grassland, also visits corners of the globe. It is about the soul, as well as the eternal universe… As Urna has said: I interpret my songs with all my energies and wit the variety of my life experiences. I feel rebirth after each performance.
Urna Chahar-Tugchi
The Voice of New Nomads
"Her voice reminds me of the whistling of the wind, the cold boldness of the stones and the burning heat of the sun. At once splashing like a waterfall, than tender as the moving wings of a butterfly – that is when you understand why Urna´s critics and audience say her voice is like a large orchestra." That is what a German critic felt, when he heard Urna Chahar-Tugchi performing for the first time.
Others describe Urna's singing as akin to the experience of a religious ceremony, although her music does not necessarily speak about religion. She says: "I interpret my songs in all my energies with the variety of life experiences; therefore, I feel rebirth after my performance." That is why one Russian music critic named her, along with the Tuvan singer Sainkho Namtchylak, one of the "two Asian Divas".
Urna Chahar-Tugchi was born into a family of livestock farmers in the Ordos grasslands of Inner Mongolia. Today she is being regarded as one of the most outstanding female vocalists of Asia. Urna continues to carry the spirit of her homeland in her music as she performs around the world. Urna developed her musical talent and instincts while learning the Yangqin, the dulcimer. After studying with a visiting professor in Hohhot, at the age of eighteen she decided to leave Mongolia to study at the Shanghai Conservatory of Music. It had been an extraordinary decision – because at that time she did not speak a single word of Mandarin and her family knew nothing of Shanghai, let alone its location.
With this move, Urna's life and career took a dramatic turn. She decided to follow her voice, leaving the dulcimer and concentrating on the astonishing multitude of tone colors of her voice which has an outstanding extent of four Octaves. At the same time she tried to go further than the common methods of musical training. Blessed with this extraordinary voice, Urna is also gifted with the ability to genuinely communicate with her listeners through her music: she transcends all linguistic and cultural barriers with her dynamic, soaring voice.
Most of Urna's songs evoke the immense grasslands of Mongolia and tell about the Mongolian ways of life. While being rooted in the traditional music of her homeland, Urna continues to take her music in new directions. Her latest compositions emphasize free, brushstroke-like improvisations, which have been inspired by her recent experiences with other cultures and musicians and her life outside Mongolia. With this constant yearning to take her music beyond convention, Urna has performed with many internationally renowned musicians including the Hungarian violinist Zoltan Lantos, accordion player Jurek Bawol from Polish band Kroke, Ramesh Shotham from India, Inner Mongolian Morin Huur player Burintegus (Zhang Quansheng), Chinese sheng solist Wu Wei and Muhammad Reza Mortazavi and Saam Schlamminger from Central Asia and many other World, Folk and Jazz musicians. In the summer of 2003, Urna sealed her place as a major contributor to world music in Europe when she was awarded the RUTH prize in Germany for Best International Artist.
Urna's latest recording, Amilal (Life), is a collaborative growth that features accompaniment from the highly acclaimed Zarb percussion masters from Iran, Djamchid Chemirani and Keyvan Chemirani. Completed at the end of 2004, Amilal is Urna's most personal record of her journeys after leaving Mongolia and portrays her view of the world and of mankind (or the human being).
Musically, Amilal is a departure from the focus of Urna's past recordings, which centers on the traditional songs, life and memories of her Mongolian childhood. With the new compositions on this recording, Urna maintains the dignity and the spirit of a Mongolian while embracing a newly-emerging identity as a "world citizen". Amilal also features Urna's frequent and close collaborator, violinist Zoltan Lantos.
by Chung Shefong & Tomas Avenarius
During summer 2008 Urna Chahar-Tugchi worked on her film "Ejin Boggdiin Hoyor Jagal" – "The Two Horses of Genghis Khan", the new film by Byambasuren Davaa the director of "The Story of the Weeping Camel" and "The Cave of the Yellow dog". In 2009, the world premiere at Lucarno International Film Festival took place and the film was shown worldwide at over 20 International Film Festivals. In June 2010 the film started in the cinemas in Europe: www.dasliedvondenzweipferden.de
Worldwide: The Two Horses of Genghis Khan
Jury member: RUTH Music Award Jury – Rudolstadt, Germany 2010
Jury member: RUTH Music Award Jury – Rudolstadt, Germany 2011
Jury member: Creole – Global Music Award Jury – Berlin, Germany 2011
Jury member: RUTH Music Award Jury – Rudolstadt, Germany 2012
Discography:
New CD Tenggeriin Shivuu, 2012, Network, Gemany
Film, The two horses of Genghis Khan, 2009, Germany
Amilal, 2004, Trees Music & Art (TMCD-333)
Hodood, (re-issue) 2002, Trees Music & Art (TMCD-320)
Jamar, 2001, Trees Music & Art (TMCD-278)
Hodood, Oriente, 1999
Crossing, 1997, KlangRäume (30330)
Tal Nutag, 1995, KlangRäume (30200)
Urna Charhar – Tugchi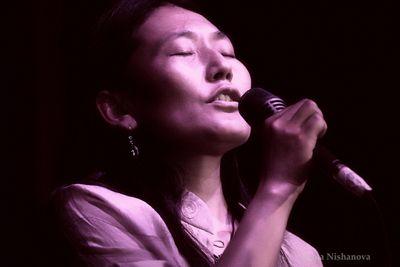 Djamchid Chemirani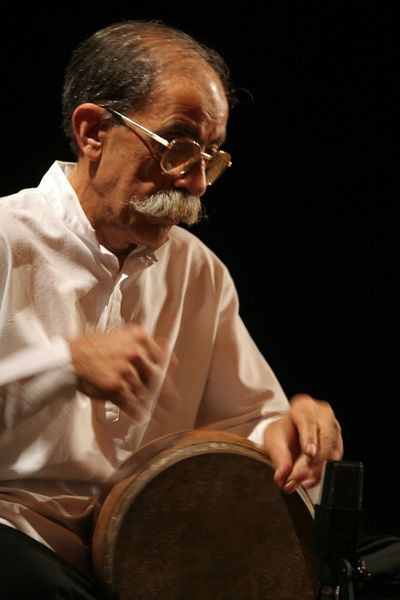 Zoltan Lantos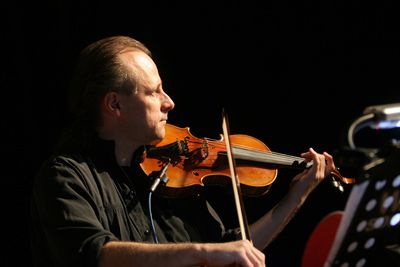 Start:

Tickets:

Pm 9 // Rmb 150 / 100 (presale)