It has been a crazy ride so far: After a mere 8 months of existence and touring the US, Canada, Switzerland, Australia, Hong Kong and the Mainland, Beijing's own Nova Heart already celebrates their first EP release "Beautiful Boys" at Yu Gong Yi Shan just a month before hitting the road again – this time to Europe.
Nova Heart was conceived in the Alleyways of Istanbul by Beijing's indie institution Helen Feng, and nursed in Rome by Italo Disco Cowboy Rodion. It then matured in-between the home base of China and the rest of the world, while constantly evolving through the sounds of Wang Zong Can on guitar (Free the Birds) and Zhu Boxuan on bass (the Dancers, Hedgehog) and collaborations such as a recent video with french filmmaker Vincent Moon (Arcade Fire, REM, The National).
In warp speed Nova Heart went through uncharted territory of chants, witches, disco voodoo, and creepy daydreams of synth pop morphing into deludes of breathy exorcism while meeting some twisted but "Beautiful Boys" on the way.
Support by Beijings new indie wunderkinder Residence A and FakeLoveMusic´s own jet setting DJ Metro Tokyo, and directed by Ding Dong and the production team at Pink Elephant, this will be a night of golden phantoms and dances with ghosts.
Specials on the EP sold night of the show.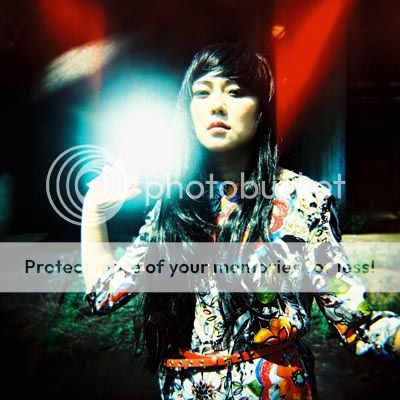 Start:

21:00

Tickets:

Rmb 80 / 60 (presale) / 50 (students presale – with students ID | no students tickets at door!!)