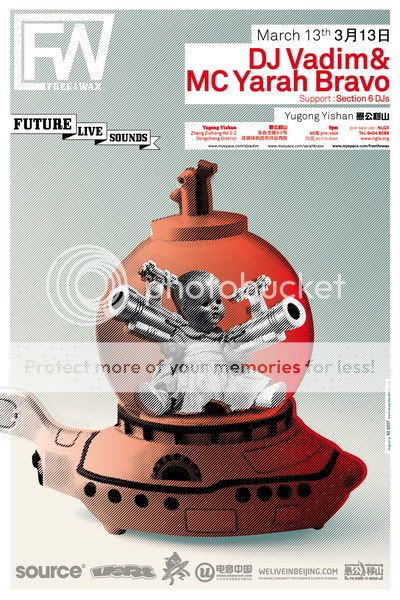 FREE the WAX is proud to present…
If you've listened to music at all in the last 15 years, you know there have been 3 DJs putting out some of the best shit out there: DJ Shadow, DJ Krush and DJ Vadim.
Between them, DJ Vadim stands as THE skillful master of mood shifting, riding universal sounds throughout the world like a musical pioneer on a mission.
Partner in love & crime, Yarah Bravo, on the other hand, is nothing but the goddess of streetwise defiant intelligence ripping MCs, soundsystems and soulful hipsters' hearts apart in between every gorgeous breath she takes.
On their own, they are forces to be reckoned with, but Maths taught them better and they decided to put 1 and 1 together to make a duo, in a whole new party number that will land – and land hard – for the second time in town…
Pre-sale loc. : NLGX 6404 8088  www.nlgx.org , Café Zarah
Online tickets: Clubzone.cn www.clubzone.cn
Start:

21:00

Tickets:

Rmb 70 // 40 (presale)